Happy Saturday everyone!
Today is the April Monthly Ingredient Challenge and boy do I have a very Saturday style recipe for it, Bacon-breaded Fried Shrimp!  That's right, this month's ingredient was bacon (yesssss), so I added it to our fave fried shrimp breading!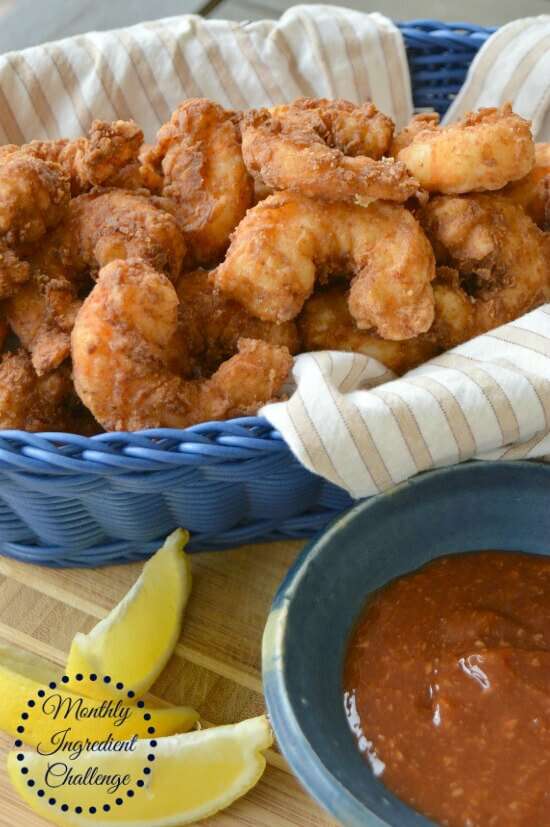 We live on the coast, the husband grew up on the coast,  and the in-laws live on the coast, so it's no surprise we make fried seafood all.the.time.  Fried fish, fried oysters (a Christmas Eve tradition), and fried shrimp, all super fresh and local.  My mother-in-law makes the best fried shrimp I've ever had by far.  Her fried shrimp is always perfectly battered, perfectly golden, perfectly cooked, and perfectly non-flaky.  Lucky for me, and for you guys, she shared her recipe (thanks Paula!!).   I always figured it was some top-family-secret concoction of breading but it is only a few ingredients, the key being Bisquick in the dry ingredients.
Prep is simple, with just whipping both the wet and dry ingredients then dredging.  I never would have thought to add what she does to the liquid part; yellow mustard and Worchestershire.  There is SO much flavor!
Here's the twist, grind up some extra crispy bacon as fine as you can get it (I used my mini processor) then whisk that in with all of the dry ingredients.
Coat your shrimp in the egg mixture, then evenly coat with the dry.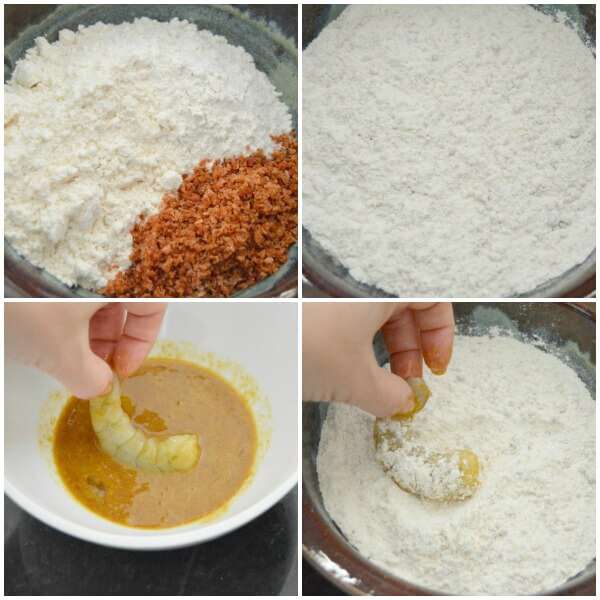 It only takes about 3 minutes for these little guys to fry up to golden perfection.  Ours don't always make it very far after that but if they do, I just keep adding them to a pan I have in our little convection oven set to warm until we're ready to serve.
Oh man, we may just have to have some of these this evening!  Look at those little teeny bacon bits on them!  I think we just found our new fried shrimp recipe :)
Bacon Battered Fried Shrimp
Bacon added to the dry ingredient batter on these fried shrimp bring it to a whole other level of goodness.
Ingredients
1 lb. large shrimp, peeled, deveined, and patted dry
4 slices bacon, cooked crispy and crumbled
2 eggs
1 tbsp yellow mustard
2 tbsp Worcestershire sauce
1 tbsp seasoned salt
1 cup flour
1 cup Bisquick
oil for frying
Instructions
Crumble bacon and put into a small food processor. Grind until it is as fine as you can get it, probably the consistency of large sand grains.
Whisk egg, mustard, Worchestershire, and seasoned salt together.
Whisk Bisquick, flour, and bacon together
Dip each shrimp into liquid mixture, then in flour mixture, and set in pan lined with parchment paper.
Heat oil in fryer (we use a Fry Daddy) and carefully add a small batch of shrimp. For our Fry Daddy, we do 6-8 shrimp at a time.
Fry for 3 minutes.
Keep in warm oven until ready to serve (if you can wait that long).
Serve with cocktail sauce, tartar sauce, and lemon!
Notes
Patting the shrimp as dry as you can get them before battering really helps with the coating.
This is our go-to fried shrimp recipe, just with bacon bits added, so you can omit the bacon if you want to make regular fried shrimp.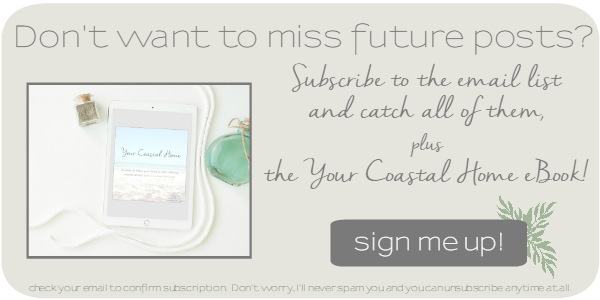 Share this!