What an awesome week around here guys!! I finally spurred my first blog hop, the Home for the Holidays Blog Hop and my participants have completely blown me away. This whole week has been filled with their beautiful holiday homes, of all states, shape, styles, and stories, so no matter what your decorating situation is this year, you're sure to find something this week. The seven encore tours are today and you can find their links along with all the others this week below!
Monday December 15th
Table and Hearth
Avery Street Design
Average But Inspired
Paper and Fox
Petite Modern Life
The Rustic Willow
The Domestic Heart
Wednesday December 17th
New House New Home New Life
Mrs. Fancee
A Nurse and a Nerd
Dandelion Patina
Elizabeth Joan Designs
Friday December 19th
Churchill DIY Mill
DIY Passion
Fresh Crush
Little House of Four
Home Remedies Rx
Dwell Beautiful
The Big Reveal
Every Christmas our company has a client cookie delivery where all of us employees bake ten dozen cookies, we package them in pretty gift boxes, and they get delivered to all of our clients. It's a huge hit and is quite the undertaking. But I hope you caught that I said TEN DOZEN cookies, TEN DOZEN!!! Last year was my first Christmas there and while, yes, it's a big task, I of course saw it as a challenge and took on making a dozen of twelve different recipes. It was by far the biggest assembly I've attempted in my little kitchen but it was a huge success. Man I wish I had the blog then!
This year though, I also had a little thing called my first Christmas home tour to finish and shoot so there's no way another twelve recipes were in the cards. But I didn't want to settle for doing something boring though. It just so happened that my aunt texted me a picture of these she had just made and how easy they were, deal! I whipped out ten dozen of these puppies in just an hour (after chilling) and they are so yummy!
They are named for her sweetheart, Keith's, mom Bobbie and although I'm not sure of their inception date, they are definitely a well-used classic. The dough is very basic and each batch makes about 30 cookies, depending on how big you want them. I doubled each recipe and got about 100…good enough!
Other than chilling the dough, the part that took the longest in this was unwrapping the dang Kisses! My favorite Kisses of all time are these peppermint crunchy ones but beware, not all bags contain the same number of Kisses so look at each when seeing how many cookies you can make. The nuts I used were almonds, pecans, and walnuts, pretty much whatever little baggies I had left over in the pantry.
I used butter since I didn't have any shortening so I compensated by adding just a little more butter and a little more flour than the original recipe called for and they came out great. This dough is very very sticky so chilling it as long as you can stand GREATLY helps with the rolling and dipping steps, like alot. I should have left mine in longer and working with the un-chilled parts made me want to scream. So chill overnight if you can.
The original recipe called for making thumbprints mid-baking (the top right pic) but I got lazy and just pushed the Kisses on after they baked all the way and it worked great. The hot cookie makes the bottom of the Kiss melt so that it sticks but doesn't melt it enough to deform it.
The chocolate dough is pretty much the same, plus the addition of milk and cocoa powder. You could also add mini chocolate chips here if you wanted to ;)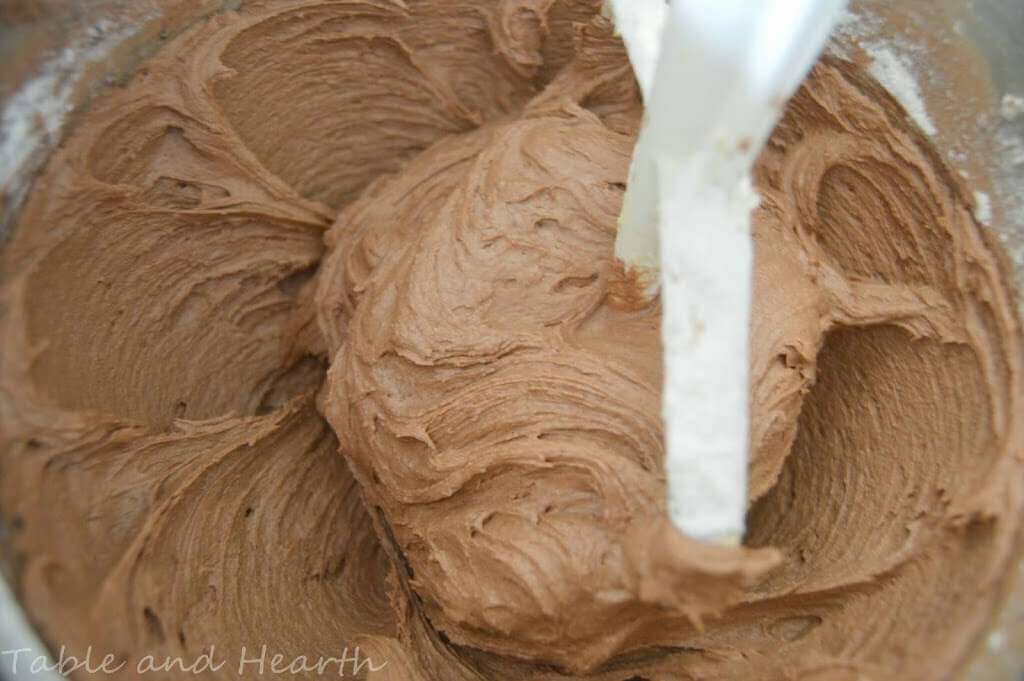 The chocolate ones were my favorite, probably because they were so pretty with the peppermint Kisses on them but also because they come out just a little more cake-like and fluffy. I started off by dipping the chocolate ones in the egg whites like the others but it looked weird to me and I didn't think they needed it like the white ones do.
PLENTY for the office, plenty! It was very hard to keep the husband away from all of these.
I think it would be so much fun to play with these more, like half-dipping them in white chocolate, using all kinds of different Kisses, drizzling, sprinkles, green sugar, etc.
Bobbie's Kiss Cookies
This recipe is easy to make, easy to customize, and makes a HUGE batch!
Ingredients
Basic White Cookies
1/2 cup shortening or butter, softened
1/4 cup brown sugar
1 egg yolk, save the white
1/2 tsp vanilla
1 cup flour, 1 1/4 cup if using butter
1/4 tsp salt
1 cup nuts, finely chopped
1 pkg Hershey's Kisses
Chocolate Cookies
1/2 cup shortening or 3/4 butter, softened
2/3 cup white sugar
1 egg yolk
1 tsp vanilla
1 cup flour, 1 1/4 cup if using butter
1/3 cup cocoa powder
1/4 tsp salt
1 cup chopped nuts, optional
Instructions
Basic White Cookies
In a stand mixer or large bowl, cream the shortening, sugar, egg yolk, and vanilla
Add the flour and salt
Chill in the refrigerator for at least a couple of hours (I know this stinks but it really does make a
difference)
Preheat oven to 375F and line a cookie sheet with parchment paper
Spoon dough into 1" balls, dip in slightly-beaten egg white, roll in nuts, then set on baking sheet Bake for 12 minutes
Immediately push a Kiss into the top of each cookie.
Chocolate Cookies
same directions as above
Monday is now the office's Cookie Competition so I must bake again this weekend, but luckily just one dozen! I won "best looking" last year with these but it's a secret what I'm going to do this year in case my coworkers might tip off the judges ;) I'll let y'all know how it goes next week, but I WILL win "best tasting" this year!
Have a great last-weekend-before-Christmas friends!