So sorry to go a little MIA this week y'all!   I just got super bogged down and overwhelmed with projects and had to take a little step back to try and regroup.  Does it come in waves for anyone else??  It seems like I'll totally be on top of things for a couple months, then all of a sudden I'm looking at four big projects that I can't seem to get started on, deadlines that I can't seem to get wrapped up, and speedbumps and roadblocks a plenty that further my delays, all in a matter of a few days.  It makes me not be able to do anything or know where to start. I feel like creatives and makers do this to themselves all too often, get so many balls up in the air at one time they're bound to let one drop, but luckily we eventually just keep chugging along and always overcome it.  I'm slowly crawling out of the bog, don't worry!
Thank you guys for sticking through it, I promise it's going to get MUCH better…there's some really fun stuff coming in May!!
One thing I was able to get done was this super easy project for this month's Monthly DIY Challenge!  We teamed up with the awesome folks over at Modern Masters for this project and were each sent our choice of their Metal Effects aging kits.  These kits transform any paintable surface to an aged, rustic look in just a matter of minutes!
The kits come in Rust, Green Patina, and Blue Patina finishes and contain everything you need to achieve the finish; primer, paint, activator, topcoat, spray cap and even brushes and stir sticks.  It was so hard to choose which one to go with, but the green seemed so pretty against their copper paint so I went with it.  I decided to make tiles for some cork coasters we have out on the back patio.  The stupid things always blow off so putting them on tiles would give them weight they needed to stay put!
*thank you to Modern Masters for sponsoring this month's project! All ideas and opinions are my own of course, click here to see my disclosure policy*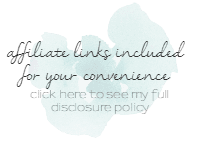 *I actually had this set after meeting them at Haven last summer, so my supplies look different and are actually smaller than what they have in the newer kits and didn't contain a topcoat then.  The new kits are AWESOME and really have everything you'll need! 
Supplies for Tile Coasters
cork coasters – mine are these
felt
topcoat – I used this
How to Patina Tile Coasters
The first step is to brush on two coats of the kit's primer.  After the second coat, it does call for letting it dry for 12 hours so be mindful of that with your project timeline.
After the primer is dry, you can paint on two coats of your paint.  I thought the copper paint with this kit was so gorgeous and went on very well.
For this kit, you spray on the activator while the last coat of paint is still wet.  I held the bottle about six inches from the tiles and gave them a decent spritzing, making sure to try and get the edges also.
After about ten seconds, it started to turn a little grayish yellow….
And after about a minute or so, this is what I came out to!  Isn't it crazy?!  I sprayed more in areas that more paint was showing to try and even them out, but the most color developed from the initial spraying.  It is SO FREAKING COOL to watch this process right before your eyes!!
After they were totally dry, I sealed them with one coat of my favorite matte topcoat to keep any of the green patina from wiping off, it does have a slighty dusty finish otherwise.  The new kits have a topcoat that is included if you want to use that.
Since these were going on my newly refinished patio set, I cut out pieces of felt and hot glued them to the bottom.
I then glued a coaster to the top of each tile, turned them face down, and let them dry.
Other than being a ton more sturdy, I absolutely love the finish!  They look so dang cool and make the coasters stand out even more.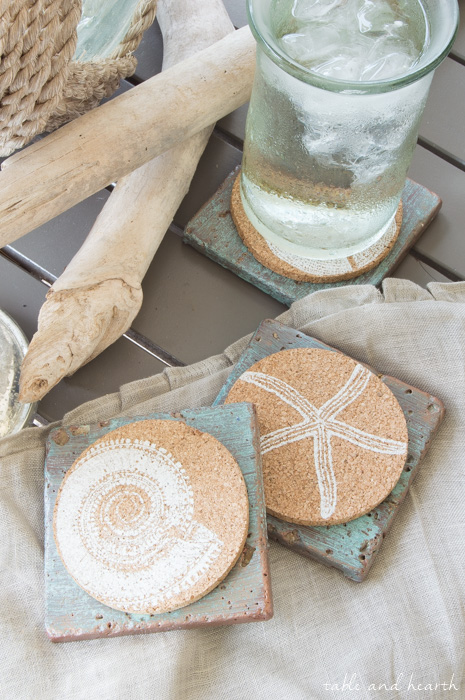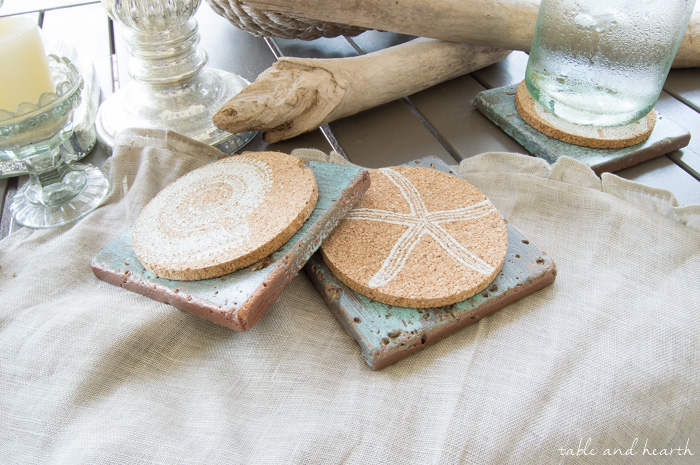 I want to patina all.the.things now and am looking for more stuff to use my kit on!  I had a ton of primer, paint, and activator left over and have enough to cover a decent sized object.  I think I'd like to do a pot for a plant :)
The kits can be used on any paintable surface including metal, concrete, and even glass.  Check out  #modernmastersinc and #metaleffects on social media to get even more ideas on how to use it!  There's even videos to help show the whole process as well.
NOW, SEE WHAT THE OTHER GIRLS MADE WITH THEIR KITS!
Anything & Everything | Average But Inspired | Brepurposed
Canary Street | DIY Passion | Dwell Beautiful
Houseologie | Little House of Four | Little Red Brick House
Making it in the Mountains | Table & Hearth | The Inspired Hive