Last fall things got a bit hectic around here with real work and blog work so I had to bow out of some of my beloved challenges, in particular the Monthly Ingredient Challenge.  I love this challenge too so it bummed me out every month I had to miss it.  BUT things are finally more under control and I'm able to get back into the kitchen to play around so the MIC is back every month on the 25th!  This month's ingredient is chocolate (hells yeah) and as tempted as I was to go sweet with it, I took this as an opportunity to experiment with one of my favorite sauces, Molé, and make this Easy Molé Enchilada Bowl.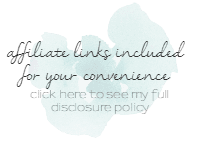 Molé sauce is a traditional Mexican sauce often served over chicken enchiladas.  There are many variations of it (green, red, yellow…) but this seems to be the most frequent, and all are based on chilis, various spices, and Mexican chocolate.  I like my molé super dark and smoky.  I know it sounds totally weird to have a spicy, smoky, enchilada or meat sauce containing chocolate(!) but trust me, if you love unique flavors and trying new dishes, you will LOVE molé sauce.  I thought it sounded horrendous for years but when I finally tried it I was enamored and it's often what I order at our local restaurants.
You can of course put the sauce over enchiladas as it's known for, BUT, I wanted something a bit easier so I threw all those common ingredients into a bowl!  Here's how it all comes together:
the bowl
This part is of course totally customizable and you can add or subtract to yours from what I have here.  Alot of what I put in mine was driven by what was in my kitchen and had to be used.  I envisioned the bowl being a deconstructed fajita/enchilada/burrito.  I wanted the onions and bell pepper to be caramelized just like with fajitas.
I also finally made Escabeché carrots using this recipe and added them the bowl for a spicy little crunch.  Our favorite taco place in Austin puts these on their tacos and it's glorious.  And they're so easy to make!!
the molé
Now, I'll admit, I'm nowhere near good enough to come up with an original molé recipe on my own, plus, some dishes you've just really got to stick to tradition.  So, I used this recipe  for mine.  The only modification I made was to double the chocolate to make it even darker and sweeter.
Friendly note:  This was the first time I've used true Mexican chocolate and it wasn't at all where I thought it would be in our store.  It wasn't in the international section, wasn't in the baking section, not even in the sweets section…it was in with the hot chocolate and cider mixes.  So check there if you're hunting for it.  I also understand that it's probably not available in alot of areas either, but you can buy it online HERE.
Such a weird, weird mix of ingredients but oh my gosh it's so good!!  After sauteéing the onion and bell pepper for the bowl, I used the same pan to do the same with the diced onion for the sauce.
Everything gets blended together until smooth, then it simmers for a little while, then the chocolate gets added.  My corn tortillas were pretty stale so I didn't heat them over the stove to firm them up, just added them how they were.  Also, while it's simmering on the stove it may want to burn on the bottom so give it a stir pretty frequently.
It tastes as amazing as it smells.  Spoon it over your bowls and you're ready to serve!  It makes quite a bit of sauce but if you have some left over, you can freeze it to use later.  I've heard it's also good over eggs in the morning too so we may try that sometime :)
Easy Molé Chicken Enchilada Bowl
Total Time:
1 hour
30 minutes
A super easy enchilada/fajita/burrito bowl with Mole sauce
Ingredients
1 box spanish rice, prepared
1 can black beans, drained and rinsed
1 can yellow corn, drained (or frozen and thawed out)
2 cups grilled chicken fajita, chopped (I used frozen)
1 onion, sliced
1 green bell pepper, sliced
1/4 cup escabeche carrots
1/4 cup cilantro, chopped
1 tbsp butter
1 cup mole sauce
sour cream, optional
avocado, optional
Instructions
Sautee onions and bell pepper in butter with garlic until cooked to your liking.
Combine all ingredients into a large bowl.
Spoon molé sauce over top.
Add cilantro, sour cream, avocado and lime juice as desired.
Now, hop around to see what the other girls have cooked up with their chocolate this month (click each image to go to their recipe):
Also be sure to check out a few of my other Monthly Ingredient Challenge recipes too!  See you guys next month!