Happy fall everyone! Amid all the fall craziness kicking into gear lately, I've got a super fun announcement today…I'm doing my very first market for my Etsy store, eep!! Sharing more about Green Sea Designs and my ideas for the booth below, but I am fa-reaking out and would love any advice you guys may have about booth-dom!
A little backstory about GSD…
On the way to work in early 2016, after yearning for a truly artistic outlet for some time, I had a hare-brained idea to go back to making botanical presses of marine algae like we did in graduate school and open an Etsy shop where I could sell prints of them. By 10am that morning I had a shop name and its social accounts set up. I've always loved art but was never professionally trained in any of it, so I relentlessly taught myself about the giclee process and what it would take to get prints made of the originals. I recruited my best friend from grad school to join me and we launched the shop on May 2nd, 2016. I had some really hard months right after that, then found out we were expecting about two months later. Needless to say, the shop hustle has been replaced with baby hustle for the last couple of years.
*affiliate links used for your convenience, click here to see my full disclosure policy
I've learned that running an Etsy shop is really similar to running a blog. It takes tons of creativity behind the scenes to make your "product" then tons of work and hustle in promoting it. Social media, algorithms, SEO, collaborations…they're all in both. I am a mother first and foremost but I will always try to make time for creativity, whether it's a project for the blog or a new piece for the shop. It's definitely not easy but it's something that is just in my personality, I have to be making something.
This year though, my resolution was to revive the shop, dust off the plant press, and really push myself to get back into the water to work on new pieces. I really missed having that creative outlet and yearned to work on the shop and get my pieces in front of more people… 2018 felt like it was time. My friend/partner Alyssa moved to the Oregon coast after we launched so she has been working on some amazing pieces from all new west coast species and I had some great days in the field here in Texas. Our Spring 2018 launch in June was great and we've got another planned for Fall too (mid-November).
Shortly after this upcoming Fall 2018 launch I'll also be doing the very first Green Sea Designs booth as a vendor for the Women's Entrepreneur Society of Corpus Christi's Holiday Market! Having a booth is something I daydreamed about doing wayyyyyy down the line but this opportunity arose and jumped right in again, just like in 2016. I recently became a member of WESCC and have met some amazingly talented and inspiring friends through it. They hold a market twice a year and with our fall release happening right before it, it's an opportunity I just couldn't pass up.
As excited as I am, I'm definitely FREAKING out and am super overwhelmed by everything I need to pull together in time. The budget is tight so there will be a few DIY builds and I'll be shopping the house for anything to help display the prints. Since you all know how much I love lists, here's my to-do list. I went on an ordering spree this week but still have some important things to figure out plus the builds which is like 90% of the work:
build and paint shiplap backdrop
build and stain tall display rack for framed pieces
modify logo for sign
order more standalone prints
order mats for some prints (maybe?)
design and order custom logo sign for backdrop
order tablecloth for 6′ table
order round jute rug
gather baskets and boxes to hold prints
order unique greeting card holder
order more business cards
order stickers for bags
order Square reader for taking cards
order (even more) misc. items (bags, stands, etc)
design and print email signup sheet
order cute clipboard for email signup sheet
design and print social follow sign
find a way to incorporate Christmas decor
make a necessities bag (pens, calculator, notepad, extension cords, etc)
convince the husband to work the booth with me!
The booth space is 10×10 but I definitely won't have an all-out setup to fill that yet, plus, as of now, it all will need to collapse down to fit in a couple of SUVs (since I doubt the husband will let me pile it all in the bed of his brand new truck). So budget-friendly and travel-friendly…time to get creative! I went to a market in the hill country this past weekend so I snapped a bunch of display ideas there which was helpful. My vibe for the booth is "rustic white natural" (shocking, I know) bringing in a little touch of the holidays. Think rustic accents, various textures, and a simple color pallet to let the colors in my prints shine.
prints / garland / rug / netting / tablecloth / crates / driftwood bowl / olive baskets
Stay tuned for updates as I get started on building and get more of the decor in!
If you do booths for your art or crafts, definitely leave me any tips and tricks in the comments, I have NO IDEA what I'm doing or what to expect, ha!
And…if you happen to be local, mark December 8th on your calendar and join us at the market! BUS is an amazing vendor and benefits are going to the Salvation Army.
Check out the event page HERE for the full list of awesome vendors!!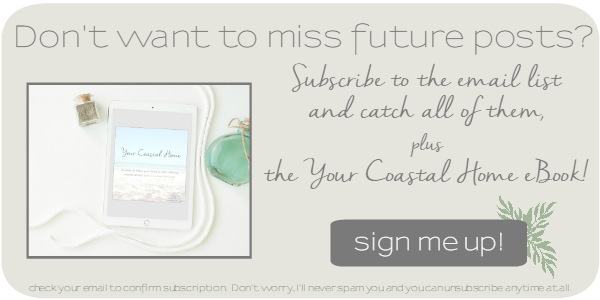 Share this!