I swear, I really should just change the name of these to "Sometime-Within-the-Month Favorites".  After the long fourth of July holiday out of town, the little man of course came down with something so we were homebodies all last week.  I don't get to be very productive then but I do get to do some internet browsing which means I had my favorites at the ready this month, even if they're a bit late ;)
*affiliate links included for your convenience, click here to see my full disclosure policy
one
black distressed sideboard
I finally found a sideboard that would work for our entryway but it came damaged then once I got that fixed, the piece didn't come together correctly so it's super wonky.  Therefore I'm STILL on the hunt for the perfect piece and while I thought a wood tone piece would be best, now I'm coming around to something in a distressed black finish.  I love the louvered doors on this and the turned legs.
I'd still love to get a new rug for the nursery since the wool one in there sheds so much, but as much as I love this one I don't think it'd solve that problem ;)  But wouldn't this be soooo cozy in a bedroom?
three
yellow ruffle dress
Always a sucker for a pretty long-ish dress, I love the shape of this one and that it has sleeves so it can go to work too.  Francesca's always has such pretty dresses!
four
cooling cooler
Leave it to Ryobi to have yet another ingenious product, this time a cooler that also acts as a little AC and all powered with their ONE+ batteries.  It's like this thing was made for Texas beaches, geez.  This would really help keep the little guy cool at the beach (and probably keep his interest longer than .030 seconds).
five
wedding bouquet embroidery
SUCH a perfect option for having a keepsake of your wedding bouquet!  Mine is currently in a plastic box in our guest room closet but one of these I would happily display somewhere.  It'd be a perfect gift for an anniversary, birthday, or a special new bride.
I've shared SwimZip before but they're at it again and I just couldn't resist sharing this new piece.  I'm all about the long sleeve suits, all about black suits, and absolutely love scallop and laser cut on suits so this is the trifecta of bathing suits IMO :)  They have matching little girl pieces too so those of you with a little lady get to be extra cute!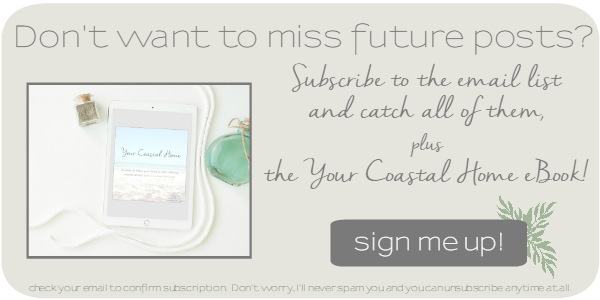 Share this!