Happy February everyone! We had so much fun checking out the awesome houses on the Port Aransas Home Tour this Saturday and came away filled with all sorts of cool ideas as well as some good food in town too :) I could do home tours every.single.day, I just wish there were more down here!
Now, here's some things I've been swooning over in the last month or so: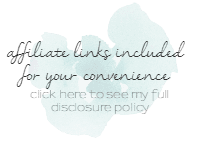 one
beaded chandelier
I almost hyperventilated when I saw this beauty! Both colors are absolutely gorgeous. I think it'd be such a pretty statement piece in an all-white bedroom, over a pretty modern tub, or in a sleek dining room. There's three sizes too :)
two
rustic wall bottle opener
How cute is this guy? I think I need to find somewhere on the patio for him. Would be an easy DIY too if someone felt so inclined ;)
three
the sea and me instagram feed
I've been finding alot of quotes so meaningful over the last few weeks as I transition to a whole new job (today!) and just loved this one. So very true.
four
transparent floral phone case
These guys always have the prettiest cases and I think these transparent ones are super pretty, especially with these vintage florals. May be in my cart soon!
five
inspirational prints
If you're ever needing a little pick-me-up, you've GOT to check out this site. It's got some of the prettiest quotes and printables I've found and it just keeps going and going.
six
wooden scroll mirror
Kirkland's is my #1 go-to for affordable mirrors and they're really knocking it out of the park with their decorative ones lately. All of our bathroom mirrors came from there and my favorite starburst one is too, this oval guy may need to be added to the collection soon.