Happy April! March seemed like it took FOR.EV.ER for us so I'm happy April is here! We were greeted by the first trickle of beautiful migratory birds as well as the first croak of our resident Gulf coast toad at the pond the other evening, so spring is definitely here :)
Here are my April favorites!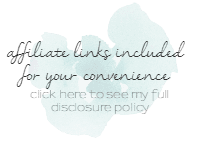 one
farmgirl flowers
I'll admit, their ads on Facebook stopped me dead in my scrolling, but as soon as I got on their site I was smitten. They offer a daily bouquet style, rather than an assortment, and source all of their flowers from US farmers which is awesome. I'm not sure if they'll ship nationwide yet but it's worth following along with their (gorgeous) feeds as they grow because their arrangements are absolutely beautiful!
two
fatigue jacket
We keep getting strong little cold fronts down here (in between super humid 90s days) so I keep reaching for every jacket I own. I love a good olive colored jacket and this one looks so comfy and light!
three
metal chalkboard
The chalkboard trend may or may not be dying out, I have no clue, but I still love the heck out of them and this little guy has all kinds of old school charm to it. I've perused Target for the umpteenth time during the awesome home sale they have going right now and have been thisclose to grabbing this guy.
four
photography courses
If you've been following for a while now, I've really been working on my photography in the last year or so, especially since Christmas when I got Lightroom finally. There are a ton of posts out there about improving your photography skills, but for me there are two things that were monumental: 1) getting my Nikon D3200 DSLR and 2) editing in Lightroom. I have used Shoot Fly Shoot to learn how to use both of those things and never did I think it would be so easy. I've done their Photography 101 and 102 courses as well as the Lightroom courses. They are so calm and patient, really taking time to show you where and how everything works.
five
distressed round mirror
Y'all know I'm a sucker for a pretty mirror, especially round ones, so of course I love this little guy and his pretty distressing.
six
rustic sideboard
I'm still on the hunt to find something anything to use as a liquor cabinet and reclaim the top shelf of my pantry. I've decided I'd really like to find a wider piece for one of the big walls in our living room so that I can store as much stuff as possible in it and am obsessed with these driftwood/whitewashed/rustic wood styles. This one is amazeballs but is wayyyy out of the budget, but is great inspiration :)