Phew, this week has been CRAZY you guys!! The most rollercoaster week ever, and filled with a million things to do…I am so sorry it's made me a bit MIA :/ Aside from some tech issues, I also launched a new art shop and am gearing up for a busy week next week filled with awesome posts, so don't worry, I'll be back to the usual on Monday :)
But, I did want to share my May First Week Favorites with y'all this weekend because they are really good!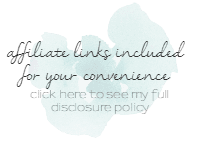 one
scalloped print pillow cover
OF COURSE I love a pillow cover covered in fish scale-like scallop embroidery! While it comes in beautiful colors as well, I also of course love the white-on-white. These would be perfect on our couch.
Ok, I know I shared a cabinet last month, but I am dying to find one for our living room and keep finding such beautiful pieces. I really want something in a light natural rustic wood and the carving on this one is gorgeous.
three
seashell pendant light
I am brewing up a plan to stash this pendant light and build a room around it ;)
four
rustic wood signs
I met LZ at Haven last summer, and fell in love with the signs she started creating for her online (and now brick and mortar!) shop. I had to have the "Take me to the ocean" sign from the summer collection as the perfect addition to our newly made over mantle. I want like 20 more though, they are so beautiful and have the cutest sayings on them.
five
Hatchery Box subscription
This box is to foodies what Stitch Fix is to fashionistas. Each box you get contains a little sampler of an ingredient/sauce/snack/etc made by individual artisans around the nation. You'll receive a booklet with stories of each shop and how they got started, and each box will include a recipe suggestion to put those ingredients to good use.
Nate Berkus new collection at Target. Pretty much enough said, but this throw blanket deserves its own callout. No, it's not going to be warming you right up, but how gorgeous is the texture it brings?! It looks totally handmade (and actually that may be a pretty cool DIY…) and would be beautiful in so many home decor styles.
Have a great weekend, and I promise to make up for my absence with a TON of good stuff next week, eeeee!!!!!!