Happy Friday and happy spring or almost-spring!! It's definitely already spring down here, with temps in the mid-70s, plants budding out and blooming all over, and the Spring Breakers showing up at any minute (the not-so-fun part of spring). I'm hoping spring doesn't come and go quite as fast as it usually does down here and we can get out with the new little squish while it's not sweltering and miserable.
Here are my First Week Favorites picks for March…apparently I've been inspired by some blue and white lately :)
*affiliate links included for your convenience, click here to see my full disclosure policy
one
embellished throw pillow
Target has some SERIOUSLY good pillows right now, and while the last thing I need is a new pillow, this one is totally calling my name for the living room. The embroidery is so pretty!
two
whale basket
Yes this little dude is from PB Kids, but he'd be right at home in a nautical or coastal bathroom, mudroom, or living room as well. He may just get squeezed in the nursery someday too ;)
three
drawer divider guides
I mentioned these guys in the nursery posts and I still am in love with how easy they make it to organize drawers. I've snatched up two more of them to have on hand for organizing some of our kitchen drawers too. I love that they just stick on and I can use scrap pieces of wood with them. BUT, I've seen them go out of stock here and there so if you're looking for a super simple way to organize your drawers you may want to grab them while they're here!
four
deco pendant light
I'm such a sucker for cool lighting and always find pendants I fall in love with. The lines in this one are AMAZING, it would look awesome in so many spaces and in a ton of styles.
five
capiz shell cabinet
Yes, still longing for a big sideboard/cabinet to stash our entertaining dishes/linens in. I'm loving these new pieces at Pier 1, and of course the capiz shell inlay is gorgeous!
six
sun shirts
Sun protection around here is a huge deal but I HATE putting on sunscreen so I live in thin SPF long-sleeved shirts as much as possible. I recently saw these and love how they zip in the front, plus they have them for the kiddos and babes too so I'll definitely be grabbing myself and the little one a few for this summer.
Have a good weekend guys! I'll be sharing some tutorials for the nursery DIYs over the next couple of weeks and stay tuned for a sweet baby introduction sometime soon <3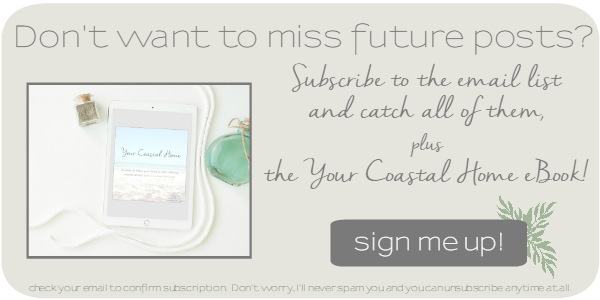 Share this!