Happy April everyone! This last month has been a new-motherhood blur as we welcomed our little one on March 9th and somehow he's already almost a month old, geez. Hoping to get a little post up for him next week but we'll see how that goes :) In the meantime, here are my April favorites!!
*affiliate links included for your convenience, click here to see my full disclosure policy
one
custom color ultrasound art
I saw this over on Chris Loves Julia's announcement and thought it would be such a special gift for a baby shower and the perfect decor for a new mom to put in the nursery. It is so neat to look back at the ultrasounds when that little baby is in your arms :)
two
vintage-style bronze table lamp
Everything that Jenna Sue did in her latest flip house was all the heart eyes, and I especially loved these table lamps she used in the bedrooms. They'd go with all sorts of styles and the finishes are gorgeous.
three
capiz shell mirror
Of course this caught my eye immediately. I'm a sucker for anything capiz and think this would be jaw-dropping in a set of two in a bright luxurious bathroom.
four
fabric camera straps
How comfy do these fabric camera straps look?! My camera is always on a tripod but if I were a full-time photographer you better believe I'd have one or more of these on hand. And the fabrics and details on them are so beautiful!
five
babywearing shirts
I've always loved seeing moms out wearing their babies and looked forward to the day when I could do the same. All through my pregnancy Matt went on and on about how he wanted to wear the baby too which turned my heart to a pile of mush and is one of the top things I was looking forward to seeing happen. His birthday was just a couple of weeks after the baby was born and I knew of the perfect gift for him, one of these awesome Lalabu Dad Shirts! Of course I got myself one too but seeing the dad wear the baby in a comfy but still sporty shirt is everything. Both of them love it!
The material is super high quality and the pouch is discreet when empty, it just looks like a comfy shirt. For the baby though there's an extension on the pouch to support a newborn's head as well as a mesh panel inside so that the baby is in more contact with your skin and stays cooler (those little heaters!). The fabric is so stretchy that we'll get a good month or so out of toting him around this way which is amazing because these evening walks are his and my favorite things to do right now :)
There are a ton of babywearing contraptions out there, most of which require some sort of doctorate and years of training to figure out how to use and I just don't have the time or energy to tackle that in these early days. So the Lalabu is the PERFECT option for us, just plop the little dude in and go!!
Still on the fence if I could ever live in a tiny/smaller home but this amazing home has me second-guessing my doubts. Ever since I stumbled on her blog I've been ogling each picture admiring her creative use of space to make their 362 square foot California home work for their family of three plus pups. Even with a new baby it's perfectly organized, styled, and efficient (that situation isn't quite happening around here lately…)
Have a great week and weekend y'all, and hopefully I'll be back next week with a formal introduction to our new little addition <3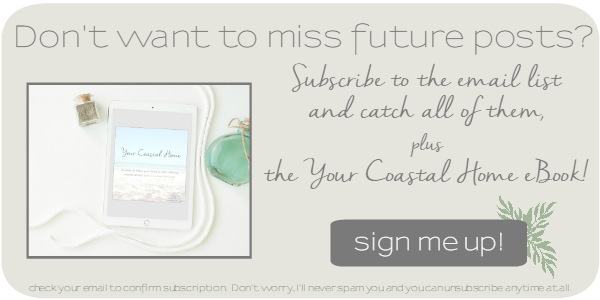 Share this!