So this whole new baby thing has kind of been kicking my rear which is why it's been a bit more silent than I had hoped for around here.  Little guy isn't much of a nap fan so there's not really any time in the day to sit at the computer or start on a project, and if I do he totally senses it and starts whimpering.  BUT, we just got pictures back from his newborn shoot in the nursery and I cannot wait to share them with you, along with a long overdue introduction to him.  Hopefully that will be up on Monday, for reals this time :)
I did take advantage of one little nap this morning in order to finish May's First Week Favorites!  So yay, a post! 
*affiliate links included for your convenience, click here to see my full disclosure policy
one
stylish stroller travel set
I agonized over picking out a carseat/stroller combo and started researching in September I think, a full three months into pregnancy.  I even had a huge spreadsheet comparing all the options for my choices (I have an obsession with spreadsheets).  Well Black Friday rolled around which made my choice even easier when the UppaBaby Mesa and Cruz, my first choice and also the most expensive, went on hella sale.  My main criteria was a stroller that was still sporty and rugged but not a jogger, one that would face inward or outward, work with a matching carseat with no adapters,  and be stylish..preferably in a tan fabric, and the Mesa/Cruz was all of it with awesome reviews. Fast forward to March and I couldn't wait to put these bad boys to use!   We are IN LOVE with them and they've been so super easy to use.  These new 2017 models have gotten even more gorgeous with the leather handles and beautiful chic fabrics, plus a chemical-free Mesa which is awesome.  I highly suggest these if you're in the market right now!  We have the 2016 but you better believe I'm getting those leather handles as add-ons to ours :)
two
the mom swimsuit
It's time.  I wave the white flag and am giving in to a one piece this summer.  Thank you to the stretch marks which appeared not at all during pregnancy, but a week after giving birth.  I totally thought I escaped stretch mark-free but nope, silly me.  I wish I was confident enough to rock them out and about this summer but sorry, I'm just not.  Them and the little pooch that is hanging around still are gonna get covered 'fo 'sho.  At least there's a TON more cute one-pieces out there nowadays, funny suntan and all.
three
modern patio set
We were at Target last weekend (#somanytripstoTargetnow) and this little patio set literally stopped me in my tracks.  Even the husband said how cool it was.  If I knew it wouldn't rust all to hell in like one week at our house I would have figured out some way to snag it.  It would look awesome in front of our privacy wall on the back patio.
four
accent outdoor fan
Speaking of the back patio, we are back to super hot afternoons out there and I still wish every day that we were able to have ceiling fans installed.  I recently found these which could be an alternative to ceiling-mounted fans (still not for us though without stucco work).  I think it'd be cool to have like four of these mounted along a long patio facing different ways, you'd always have a breeze then!
five
L'oved Baby organic baby clothes
Not only are there significantly less clothes to choose from on the baby boy's side I have learned, but for some reason everything there always has to have some dumb patch or embroidered word on it, it's brutal and I'm NOT a fan (looking at you Carter's).  Sure little man has a few of these, but we much prefer simple less-cutesy patterns and solid colors for him.  I've fallen in love with the L'ovedBaby pieces and am on order five now I think.  Such beautiful natural and muted colors in styles that have features we love like the foldover mittens, sleep bags, kimono tops, and footsies with grippers for later on.  They have prints too but they are classy, no patches and "Mommy's favorite _______" here thank goodness.
six
bistro lights
Y'all know we love our patio lights, and while our simple string lights are still going strong, if they ever peter out I'm definitely upgrading to some with a little more character like these with the little galvanized shades.  Plus, they are solar powered so no cords needed!
Have a great weekend and I PROMISE I'll be here on Monday with an overabundance of adorable baby pics to introduce you all to Connor <3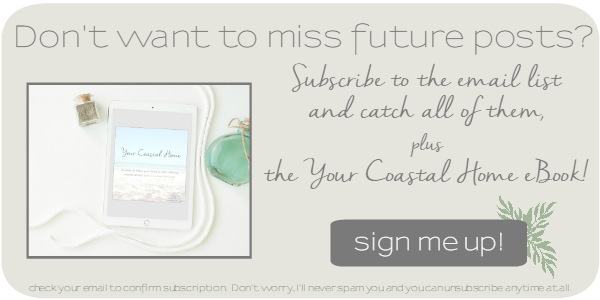 Share this!