Hope everyone had an awesome Fourth of July long weekend filled with summer nights, yummy food, friends and family…and no fires or sunburns :)
Here are my July First Week Favorites!
*affiliate links included for your convenience, click here to see my full disclosure policy
one
marble and wood cake stand
Isn't there something so gorgeous about this combo??  Like cold and warm together? I'm a sucker for anything marble and wood that's for sure…now I would just need a cake to constantly use it :)
I know it's not just me who HATES shopping for greeting cards, right?  They are abysmal in the store and it takes me like a half hour to find one that's halfway decent.  But I just discovered that Anthropologie has cards and stationary too, and, as you would imagine, they are perfect and awesome.  I may just make a big order to cover a year's worth of events so I'll always have a good card!
three
stylish and comfy desk chair
Since we moved our desk into the living room, comfy and pretty desk chairs have been catching my eye lately.  We won't be changing ours out but doesn't this one look so comfortable?!  Maybe I need to upgrade mine at work, ha!
four
ultimate diaper bag
We absolutely love our cloth diaper brand, GroVia, and they just keep getting better and better because they're now developing a diaper bag that has everything you'd need.  I just got a new diaper bag for the day to day but this thing will be perfect for longer days out (like to the zoo or something) or for weekend trips.  It's got a one-handed fold out changing pad with a wipes holder that also holds up to 10 disposable diapers (and is removable!), has TONS of room, shoulder and cross-body straps, stroller straps, insulated cooler, magnetic key holder, AND a phone charger.  Dude, I know.  Plus the four colors are so pretty and right up our neutral-classy alley.
Their Kickstarter is running through the 15th so you can score the bag plus a ton of badass extras under retail if you become a backer!  I'm getting the bag plus an extra pod, because that pod is everything.
five
chic scissors
A newly made over desk called for pretty non-orange-handled scissors and of course it was Target for the win in the office supply section.  I've always wanted some of these round-handled scissors but never could find them.  These are pretty and functional too, they're heavy and cut like buttah.
Again with the desk stuff, I know.  Apparently I just need a whole home office to put all these pretties in!
I'll see you back here next Wednesday for our Monthly DIY Challenge where we worked with burlap ribbon!!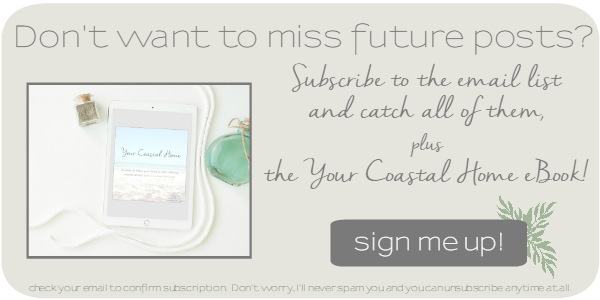 Share this!