The last month has been the longest and hardest month ever and man am I glad it's over! What was normally just a busy summer month was capped off with the most stressful, unbelievable, sad and yet most heartwarming event…Hurricane Harvey. If you follow me on Instagram, you may have seen that we evacuated shortly before he made landfall just a mere 20 miles up the coast in nearby Port Aransas and Rockport. Those communities are absolutely devastated and our hearts ache for our friends who lost their homes and businesses there, in Houston, and all along Harvey's insane track. I still can't comprehend what happened. We know we were VERY lucky to be spared, having just minor exterior damage, and are doing everything we can to help those who weren't.
And now poor Florida is facing the same devastation with Irma. Please keep everyone in your prayers and consider donating goods, services, and funds to relief efforts if you are able <3
Taking a little escape to share my September First Week Favorites!
*affiliate links included for your convenience, click here to see my full disclosure policy
one
easy to install bronze doorknobs
So, a few years back one of my very first DIY projects was to spraypaint our 90s-fabulous doorknobs in oil rubbed bronze to update them. I had no clue about prep or priming though and just 1.5 coats later I had them all reinstalled and was super proud. Then not even a couple months later they started chipping and it was just downhill from there. Learn from me, don't skip the prep!!!
Instead of trying to salvage these, I decided to go ahead and just do all new knobs and was strangely super excited about them. I went with Kwikset's Juno style passage and privacy knobs in Venetian Bronze.
The old knobs were such a pain to reinstall that I was dreading replacing all of them but the Kwiksets were so stinking easy I couldn't believe it. I had all of them replaced in an hour y'all. An HOUR! You don't have to worry about lining up screws or worrying about position, just install the latch piece, put the knob pieces together, tighten the screws, and you're done! Yes please.
It's crazy how much of an impact little finish updates like that are around the house. We desperately need new front door hardware so I also have one of the Kwikset handlesets with keyless entry to install once it cools down enough, so stay tuned for that update!
two
plush whale
I recently scored the cutest big plush PBKids shark on a local garage sale site which made me look to see if they still carry such cuteness, and they do! Really practicing some restraint to not buy this guy (he's even on sale!). I gave the shark to one of our shark researchers at work and looked like a good carrying it around the building, ha!
three
adorable one-piece swimsuits
The quest for the perfect mom-suit continues, but I am loving these! They all cover so nicely but still have cutouts and shapes that are fun and expose those less problematic areas so no worries. Hardest part is picking which style and color, they're all cute!
four
colorful sewing machine
Why these things don't already come in fun colors like this I'll never know, but finally here's one with a little fun to it instead of the usual boring white square! I'd be more inclined to learn on this pretty fella probably. It also comes in red.
five
knit pouf
Such a sucker for anything knit, so no wonder this caught my eye. Thinking it may need to be the new little ottoman for the recliner in the living room since the storage one we have now isn't really little-fingers friendly.
six
leather mat
If there's one baby item I seriously underestimated before it is how much I'd need mats for the little guy to play on and get changed on. Not just the little round baby gyms or narrow silly changing pads, but big sprawling mats that give him some room to do some rolling while keeping him off dirty and hard floors and give a bit of a buffer during changing for all that wiggling around. Enter these beauties! Not only is their branding on point, but the sizes of their mats are just perfect. My question is can I pull off a scalloped edge for a little boy??
Have a great weekend, and Florida/East Coast friends be safe!!! <3 <3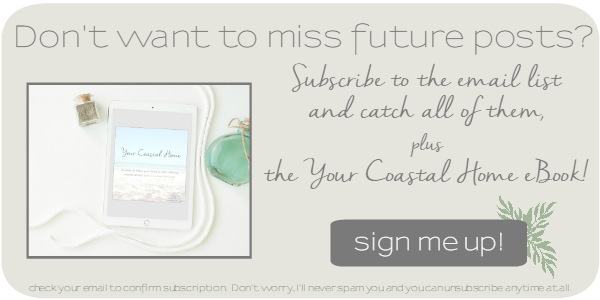 Share this!