The last month has been insanely busy with a zillion things coming due at the same time; guest post project, work on the front door project, new items in the Etsy shop, a design job, and tons of travel for family events, Memorial Day, and vacation.  In one month the little guy has had his first haircut, first trip to the beach, first long vacation, and first river trip.  Inspired by all our little travels this summer and some fun stuff for the house, here's my June favorites (a little late as per usual).
*affiliate links included for your convenience, click here to see my full disclosure policy
We need another bluetooth speaker like we need a hole in the foot but this new line at Target has the prettiest ones I've seen!  There's a ton of other cool tech pieces in it too, makes me wish I was a little bit more audio-savvy.  Also, I'm really loving blush this summer apparently.
This super talented mom out of San Antonio runs Mr. Romper, a line of adorable rompers for little ones made from thrifted western pearl snap shirts and guayaberas.  Genius!  You can even send in old shirts from special family members and have them create a romper from them.  I would love to have some of my grandfather's guayaberas and my father's western shirts to send in for Connor <3
three
marine life wallpaper
I was browsing removable wallpaper at Walls Need Love to help someone in a group I'm in and this super fun pattern stopped me in my tracks.  It reminds me of the powder bathroom in the 2015 Coastal Living showhouse that had similar fish wallpaper. This would be a MUCH easier option and I think it'd be so much fun for a kid's bathroom one day!
four
Yeti backpack cooler
After our marathon of family visits, beach trips, and a river trip all in the last month, I have definitely learned  how important efficiency is for all the stuff we have to bring with a kiddo in tow now.  We have an assortment of coolers (my husband is borderline a collector I think) but none of them are easy to tote around so the new Yeti Hopper Backflip backpack cooler would be a huge huge help!  This may go on the husband's Christmas list :)
five
women's swim coverup
Since I'm becoming BFFs with my dermatologist I've been buying all.the.coverups.  SwimZip is some of my favorite swimwear for Connor and their ladies pieces are just as cool.  I love that this coverup has long sleeves and the ruched side tie would definitely help with the mama pouch struggle too.
If you follow me on Instagram, you may have seen my recent sideboard debacle in my Stories.  Our new wood finish sideboard now clashes with the wood starburst mirror on the wall that I've had so of course I had to get a new non-wood mirror.  I settled on an oversized shell finish one but this coral number was a suuuuuper close runner-up.  I'd still love to have this one to use somewhere down the line.  Texture and faux coral gets me every time!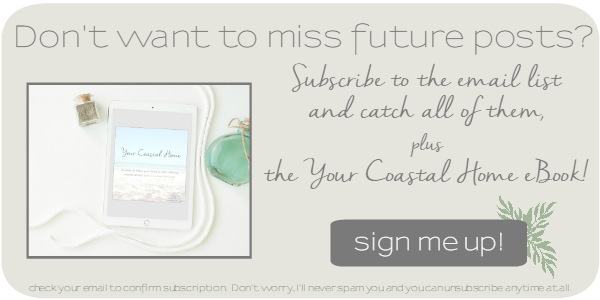 Share this!