Ok, so once again I missed getting my First Week Favorites out during the actual first week of the month (Christmas craziness!!!) but better late than never, especially because I've found a ton of cool stuff lately!! There's some really great gift ideas on here too for those of you that are still working on your list.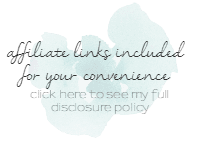 one
milk glass push pins
Tar-jay has some super cute push pins right now and I may or may not have grabbed three different boxes when I was looking for some to use on my shutter organizer. Of all the boxes though, the husband chose these, so you know they're good :) Hello stocking stuffer!
two
bee's bread wrap
Even though they're washable (but who does that??), I hate how wasteful plastic baggies can be, so when I saw this collection of eco-friendly wax-based storage items, I was in love. Reusable, keeps food fresh, non-toxic, and conforms to any item or container. Would be another PERFECT stocking stuffer (hint hint).
three
lace up boots
I think boots like this are perfection but cannot for the life of me pull them off on my own… any tips ladies? I need these in my life.
four
sonos surround sound
The husband has been pining after a Sonos system as long as I've been pining after painting our kitchen cabinets. He inches closer and closer to starting his collection with every trip to the electronics store and if I had a (much) bigger holiday budget, this would be under the tree for him in a heartbeat. Bonuses are it's wireless, comes in decor-friendly white and is MUCH more pleasing aesthetically than others. Someday Matt, someday!
five
distressed lanterns
These may show up around our new patio soon. Or by our front door.
six
"y'all" pillows
I was thisclose to ordering the gray pillow for our patio seating set. So cute! Also a great gift for that southern friend of yours :)