While I'm away for the Haven Conference and then vacation in New York, I gathered a few of my sweet blog friends to share some awesome guest posts with you guys!  Show them some love and remember that you can follow along with what I'm up to on Instagram, Facebook, and Twitter :)
Today's post is by the suuuuuper sweet Roxanne from The Honeycomb Home and she's showing you guys how to make an adorable floral arrangement which is…wait for it….totally FREE!  Um, yes please!  
Hello Table and Hearth readers!  I'm Roxanne from The Honeycomb Home and I'm happy to be filling in for Emily while she recuperates from Haven today!  I wanted to share with you how you can make a cute little DIY floral arrangement without spending any money!  While we are in the warmer months here in NJ, I want to soak up every bit of gardening I can.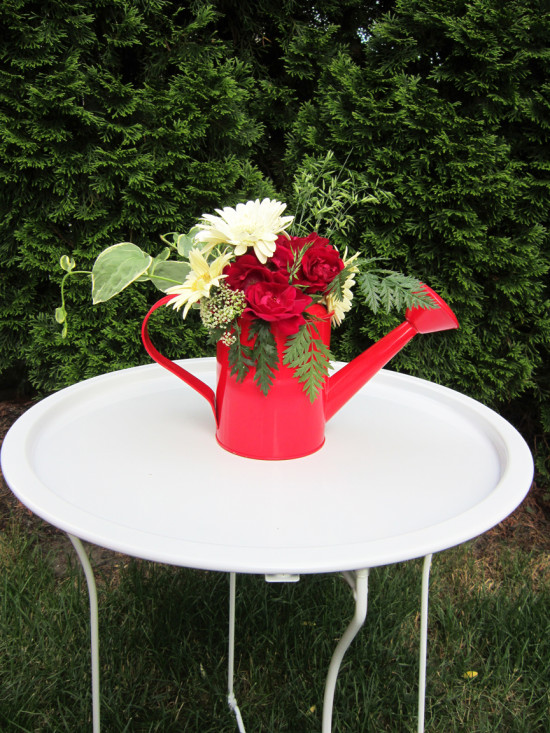 To start, the first thing you will need a cute vessel.  You can get creative here and use anything that will hold water.  I picked up this little watering can awhile back, it's actually a child's toy.  For the florals, I used only things I found around the yard, butf you don't have a yard, you can use an inexpensive supermarket bouquet.   You could also pick some foliage from nearby natural areas, which was my plan at first.  Until  my husband kept stopping me and saying things like " that could be poisonous! " or "that's probably loaded with ticks!"  My husband is a worrier, and I'm very laid back.  Opposites really do attract!
I've been trying to slowly add plants all around my house that can be used for cuttings.  I have a hydrangeas, bulbs, ferns and perennials mixed throughout the yard.  Tip: ferns grow fast so plant with caution!  My husband calls mine the prehistoric ferns because they're huge!   I started with some of the smaller ferns as the base layer.  You want this first layer to sit right on the edge of your vessel.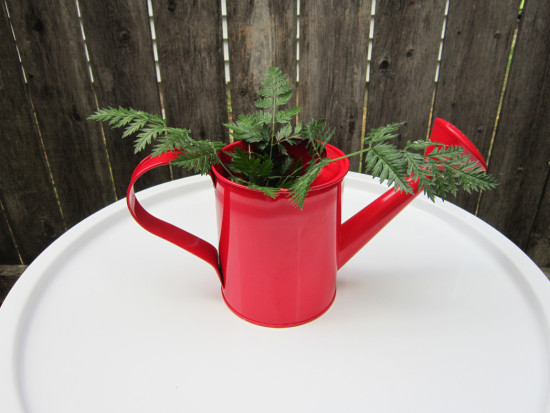 Next add another layer of fillers.  I used these white florals that kind of look like baby's breath.  They were growing in with my prehistoric ferns.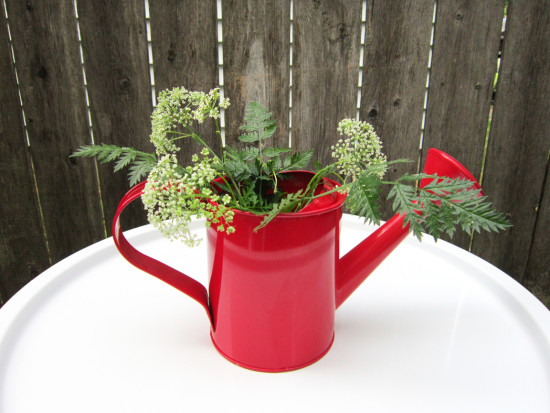 Now you're ready for flowers.  For my arrangement,  I chose Gerbera Daisies.  I grow these every year, they're my favorite.  They will rebloom all summer if you pinch them off at the bottom of the stem when they wilt.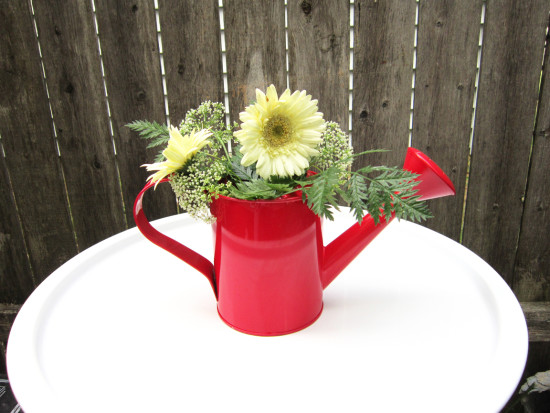 If you want some variety in your arrangement, add another flower in a contrasting color.   I added roses.  I bought a rose bush years ago for $2.99 at Odd Job.  I actually pulled it out of the ground one year to plant a climbing hydrangea in its place, but the rose keeps coming back.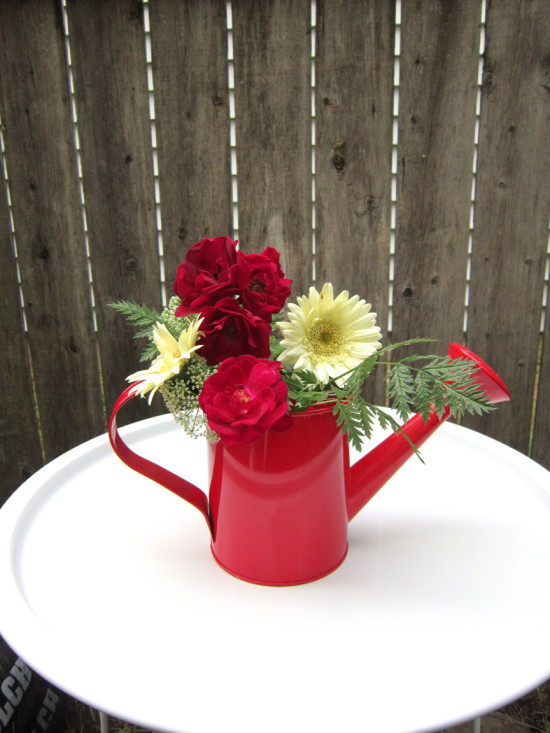 To add some height, I filled it in with a few stalks of what looks like wheat grass, which I found in one corner of the yard.
Lastly, I added in some vinco vines to fill the arrangement out.  Not too bad for $0 dollars spent!   And, as I told my husband, I didn't even get Poison Ivy or Lymes disease!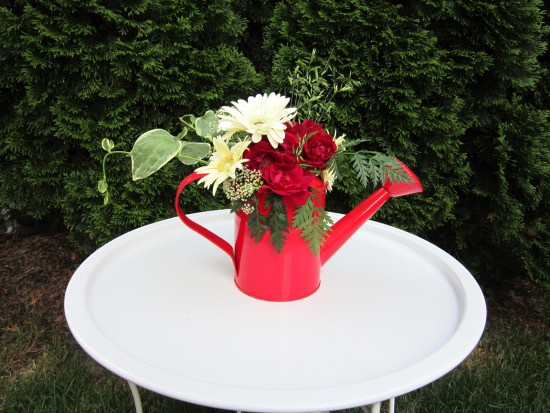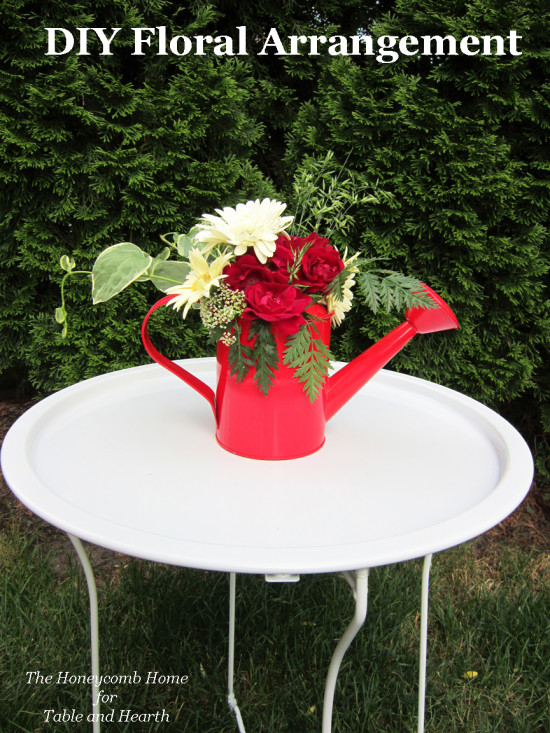 Thanks to Emily for letting me guest post on her blog today!  (and Emily, I can't wait to hear all about Haven when you get back!)  Here are some other projects and ideas from my blog that you may like and you can also find me on Pinterest, Facebook, and Instagram!