Today I'm sharing my recipe for Herbed Ricotta Polenta with Shrimp. Ricotta was our ingredient this month for our cooking challenge and I (weirdly) knew right away what I was going to make…mainly to knock out two tubes of polenta in the pantry that I just couldn't find the right recipe for.
I've found a few polenta recipes to try before, but they always call for dry polenta which I can NEVER find in our stores. I could only find this already-cooked stuff in the pasta aisle. Actually, up until recently, I couldn't find polenta at all.
Feel free to use your own marinade recipe for the shrimp, but simple Italian dressing kept this recipe super quick for me and actually made a really great sort of sauce at the end that tasted good with the polenta.
The polenta is a really weird consistency, kind of like rubbery grits. But a little mashing, mixing, and liquid transforms it to the perfect mashed-potato or grits-ish consistency.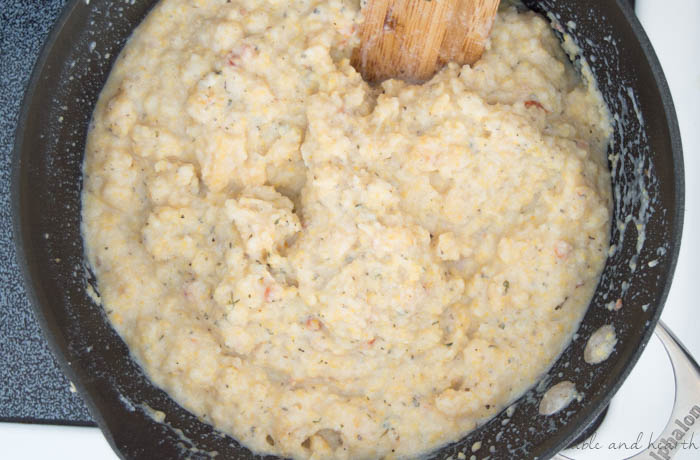 My original plan for this recipe had grilled shrimp on top but a busy husband and 85-degree weather made the cast iron skillet a much better choice. But by all means, grill those babies if you can!
I love how creamy and savory the polenta came out and a warm loaf of fresh bread and butter would have been amazing with this dish.
Herbed Ricotta Polenta with Shrimp
An Italian favorite with delicious Gulf shrimp added
Ingredients
2 18 oz. tubes cooked polenta, mine was sundried tomato
1-2 cups chicken, beef or vegetable broth
1 tsp oregano
1 tsp basil
1 tsp parsley
1 tsp salt
1/2 tsp black pepper
1 15 oz. container ricotta cheese
1 cup zesty italian dressing
1 lb. shrimp, peeled and deveined
Instructions
Combine shrimp and italian dressing in bowl and marinate in refrigerator for at least 30 mins
In a medium saucepan combine polenta, ricotta, and herbs over medium heat
Add chicken broth and combine.
Continue adding broth until it reaches your desired consistency (I liked mine like mashed potatoes)
In medium skillet over medium heat, add shrimp and about half the italian dressing.
Sautee until pink and cooked through.
Serve over warm polenta and drizzle with dressing from pan.
Notes
You can also grill the shrimp for more flavor. Just baste it with the italian dressing, then drizzle some dressing over the dish when serving.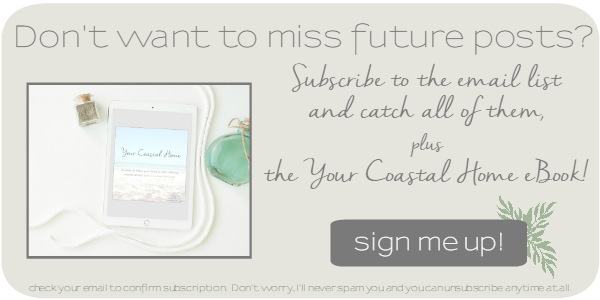 linking up here: I Heart Nap Time