Welcome to the first Monthly DIY Challenge of 2017!! We are so excited to start another year of this challenge with you guys and have some exciting topics planned already. First up though was chalkboard this month!
For some reason our neighborhood gets hit hard by salesmen and solicitors which is crazy frustrating…and scary. Of course I don't answer the door if they come by when we're home but I still don't want them coming around, especially in a couple months when there's a sleeping newborn and a super tired mama here. I've seen these little front porch sign posts a few times and decided that this month's chalkboard challenge would be the perfect opportunity to whip one up and get our message across in a prettier fashion.
*affiliate links included for your convenience, click here to see my full disclosure policy
I'm also on a serious mission this year to make a dent in my scrap wood pile (anyone else completely incapable of throwing away good wood??) so the wood I used for this was completely from my stash.
How to Make a Chalkboard Welcome Sign Post
Supplies
miter saw or circular saw
brad nailer
4×4 post
wide board for base
fence post cap
quarter round molding (optional)
(2) 2-3″ screws
twine
molding (optional)
thin board/plywood
wood stain (I used Polyshades)
paint or stain (I used a solid deck stain left from the patio projects)
polyurethane
2″ brush
wood glue (I used RapidFuse)
Instructions
I started out by making my little chalkboard out of some leftover picture molding and a scrap piece of 1/4″ underlayment. The molding is just simple 45 degree miters (still a bit rusty on my miter cuts, practice, practice, practice!) which you can do with a miter saw or with a circular saw or even a jigsaw if you're steady.
I stained the molding and did a few light coats of the chalkboard paint, then glued them together using my RapidFuse which I'm totally obsessed with lately. So simple and quick! Once it was all dry I carefully drilled two small holes in the top piece of trim to hang it by.
For the post, I had a scrap 4×4″ leftover from building my farmhouse table but it needed to be about a foot taller so I added on another scrap 4×4″ piece by putting a band of 1″x4″ pieces around them to connect the two. Obviously you can cut your 4×4″ to the right height and skip this step.
To keep the post steady I gave it a big wide base using some leftover 1″x12″ board. I traced where the post needed to go on the top side, drilled pilot holes in it so I knew where to screw on the bottom, then turned it all over and attached it to the post with 3″ screws through the bottom (ignore the test stains from an old project).
The bottom needed some oomph so we dug out some old quarter round which I mitered and nailed on. Sidenote, it is AWESOME to not worry about how perfect everything looks because you're going to paint a piece :)
My miters and cuts were less than textbook but it's nothing a little wood filler couldn't help. I filled in all the nail holes and gaps, let it dry, then sanded it down before painting with my stain. This exterior solid stain did amazing on my patio projects so it was perfect for this piece too, plus it covers SO GOOD with just one coat.
I applied the polyurethane with my sprayer since I had it out and was sealing the crates for the nursery closet that same day, but it can easily be applied with a good brush too.
Toss on your cap then attach the plant bracket and hang your chalkboard on it, then you're done!
The post looks perfect next to our door and I thoroughly hope it does its job, whether it's saying "no soliciting", "welcome!", or "shhhh, baby sleeping" at the time. (*sidenote: anyone want to send me ideas for a new pretty front door and non-corroded entry set??)
This was such a simple little build and was something we desperately needed, PLUS I got to use up even more of that dang scrap wood pile :) I promise it'll say nice things sometimes, but for now we need to get people trained to keep things quiet around here!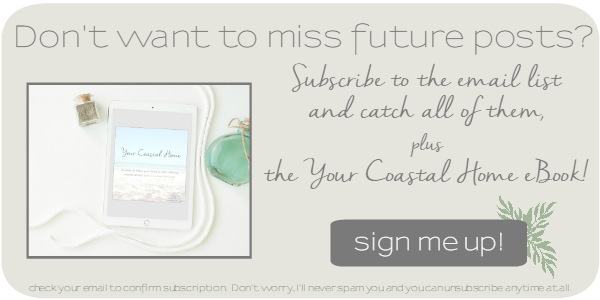 Share this!