Not only is it key lime season around here, but it's also time for some of the husband's favorite big games, so since I'm on a roll with snacks for sports-watching, I got the idea to make a beer and snack spread that features one of our favorite beer cocktails: a traditional Mexican-style michelada!  Micheladas are made with a spicy tomato and clam juice blend plus lime juice mixed with a traditional Mexican beer.  We love how much flavor it adds to our beers and it's nice to have a savory sort of cocktail instead of sweet sometimes.
*affiliate links are included for your convenience. Click here to see my full disclosure policy
Now, I've got a couple months to go before I can enjoy one of these drinks for myself, so to make up for it I paired them with all the spicy and savory snacks I could get my hands on.  I set up the little michelada bar on our back patio for one of the football playoff games last weekend so everyone could mix up their own and grab a handful of snacks during the game.  Everyone had their own jar and could pick which beer they wanted from the tub and then add michelada mix, lime juice, and hot sauce to their liking.
My side of the michelada bar consisted of some sourdough pretzels, cheese twists, sriracha cashews, jalapeno puffs, summer sausage, spicy dill pickles, and olives stuffed with garlic and jalapeños (so, SO good).
Our favorite micheladas have a yummy rim of salt and spicy seasonings on the glasses so I definitely wanted to recreate that on ours.  Rimming glasses always makes your cocktails look so much fancier doesn't it?!  I added small pieces of chili beef jerky on the picks too because, hey, what's one more snack? (says the pregnant lady)
The michelada mix is quick and easy to make up and only uses four ingredients; tomato/clam cocktail, bloody mary mix, Worchestershire sauce, and your favorite hot sauce to make it as spicy as you want.  Once you have your mix, just juice a handful of limes and pour however much juice you want in then top it all off with your favorite Mexican beer.  I'm a big fan of a lot of lime juice in mine, especially from our neighbors' delicious key lime tree.
Grab the recipe below and make up a batch for your next big game get together to zest up everyone's regular beer, and find all the snacks and supplies we grabbed at the links below!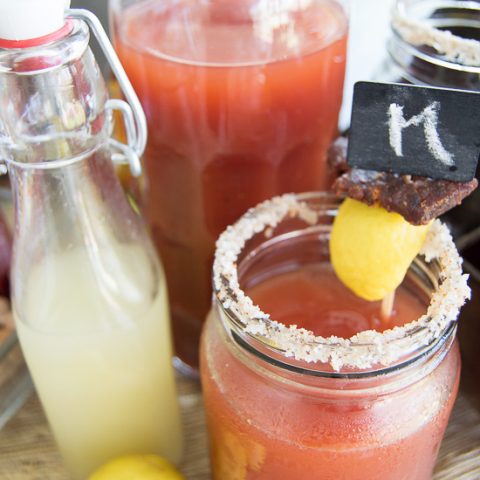 Zesty Key Lime Michelada
A quick and easy beer cocktail full of spice and zest!
Ingredients
1 32 oz bottle clam and tomato juice blend
2 cups bloody mary mix
2 tbsp Worchestershire sauce
1 tsp hot sauce
fine sea salt
cajun seasoning
2 cups fresh squeezed key lime juice
Mexican beer selection
Instructions
Combine first four ingredients and mix well
Mix fine sea salt and cajun seasoning in small plate
Wet rim of glasses and dip in salt/seasoning mix to rim glasses
Serve about 1/4c michelada mix and 2 tbsp lime juice in cup then top off with beer
Notes
You can adjust the ratio of michelada:lime juice:beer as desired
Serve with savory snacks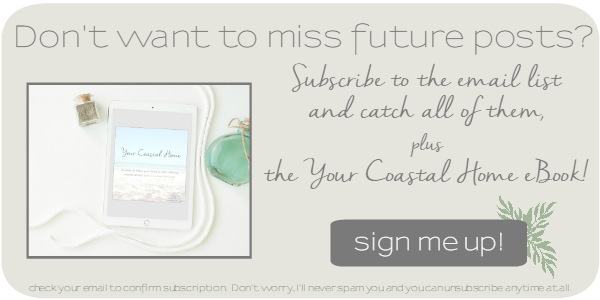 Share this!