Well, the new closet door is finally painted (as in, drying as I type this) which was the last component of our master bathroom update!!! I started this project back in the spring and the majority of it has been complete for a few months now but summer got in the way and I never got around to finishing. I love a bathroom makeover but after the hard stuff was over (cabinet staining and countertop) I petered out bigtime. But, I managed to muster through and it is finally done!
*Catch up with previous posts on this project here, here, here and here!
We did not have the budget for any sort of big renovation, so just as I did in our guest bathroom, I updated anything I could myself to make it more "us" and to bring it out of the 90s. The flooring, layout, plumbing, and shower all stayed the same but everything else is new or freshened up, even a new toilet seat!
We initially wanted to add a second sink but after getting quotes from a couple of contractors (there's only a few in this town anyway and they were the only two that would return my calls) in the $5000-8000 range, it was clear we weren't going to be able to do that. While a second sink would have been a great improvement, both for us and for resale, we really don't have a problem without it as we get ready at different times and only use it for short periods anyway. So, since we weren't adding any plumbing, I knew I could do the rest myself just as I had done before.
This is where we started back in February or so (pre-blog so no other good befores):
The cabinetry was borderline honey-oak, the lighting fixtures were super 90s mod, all the trim and door paint had yellowed, the closet had a louvered door, and the sink, although a Kohler and very big, was black and showed ev.er.y.thing along with the black granite countertop. While the shower is bigger than it needs to be (the vanity could be like a foot longer) it's actually really nice and I love the glass tile. I DESPISE the glass block but that is way more than we are willing to take on, so it stays.
Here was my inspiration board (after I had done the cabinetry):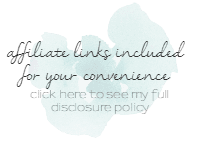 I started by replacing the builder-grade mirror (hate those things!!) with one from Kirkland's and it instantly made the room feel updated. If you can do one thing in your bathroom, replace the builder's mirror with a framed one, it's like an instant remodel. It's amazing. The trim, door, and walls all got new paint and we updated the light fixtures. For the vanity, I wanted a dark espresso color to complement the greige walls and lighter countertop I was going to do so I followed YHL's tutorial. You can read more about that here. The cabinet over the toilet was also updated with the same stain got two new doors from Barker Door. I love how clean it looks now.
The countertop is Silestone "White Zeus" whose installation was a huge pain in the ass that you can read about here. Once we finally got it though, I fell in love. It makes this small space seem so much brighter, bigger, and cleaner. And I luuuurrrrve it's contrast with the dark cabinetry.
I used Moen and Kohler in the guest bath makeover too and absolutely love them. The only hiccup has been that for this sink, the pop-up drain rod is just a tad too short to reach the drain assembly on the faucet. Luckily we don't need to fill this sink for any reason, and we have the guest bath sink to do so if we do, but I'll get it working someday. There have been many calls to Moen during both of these projects and they are always so crazy nice. I am looking at replacing our kitchen faucet soon and will definitely be going with Moen there too. We may be naming our future children Moen and Kohler actually ;)
I didn't want the bathroom to be too showy, since our bedroom isn't, so I mixed ORB and chrome finishes to make it feel more casual. I'm not on the all-finishes-must-match bandwagon. I used ORB for the towel hooks (hooks are much better than the one rod), standing toilet paper holder, and countertop accessories and chrome on the lighting, faucet, and hardware.
Finally, I replaced the closet bifold door with a solid, non-louvered one. I hated that louvered door as much as I hate the glass block. A pocket door would be optimal here but this wall has a funky angle on each side of it so it can't be done. They should have thought about that in their initial design, idiots.
So that's it, our updated master bath!
Here are the sources and a cost breakdown:
Wall Paint – SW Duration semi-gloss in "Perfect Greige" – 1 gal – $40 (sale)
Trim Paint – SW ProClassic semi-gloss in "Westhighland White" – 1 gal – $40 (sale)
Mirror – $60 (sale)
Vanity light – Kichler O'Hara – $250 (sale)
Flushmount – TransGlobe "Cadence" – $150
Countertop – Silestone "White Zeus" – $630 (sale)
Sink – Kohler "Vox" – $190
Faucet – Moen "Voss" – $167 + $80 rough-in valve
Cabinet doors – $186
Cabinet hardware – $60
Bifold door – $43
Stain – PolyShades "espresso" & Minwax "ebony" – $20
Countertop accessories – $0, wedding gifts
Towel ring/hooks – $40
Towels – $50
Bathmat – $20 (sale)
Toilet seat – $53
Painting, staining, and sanding supplies – already had
TOTAL – $2079
This total easily could have been less but I decided to splurge on some items I really loved like the sink, faucet, and countertop. Since we are in here so much, I wanted to have nicer fixtures, and I don't regret it at all. Of course this isn't my marble-filled dream bathroom but it is a huge improvement from what we had and will add much more value in resale I'm sure. As usual, I had to teach myself alot along the way, and in fact, it was during our vanity light replacement dilemma that I decided to finally start this blog :) So we got alot more out of this project that I initially expected!