Welcome to Day Three of my blogiversary giveaway week!! I hope you all are enjoying the giveaways!
In case you missed them, enter Day One's giveaway for a Hello Hydrangea weaving HERE, and Day Two's gift card to Savlen Sportswear HERE.
Today is a big day, not only because we're in the middle of my blogiversary week, but because it's also time for this month's Monthly Ingredient Challenge!
So let's just make this a baking palooza and celebrate all things yummy, food, and baking with a $50 LeCreuset.com gift card giveaway today too, mmmkay?!! You guys know how much I love LC.  The pieces I own are like appendages and I may or may not take them with us when we evacuate for a hurricane, them and my KitchenAid stand mixer.  Then the husband and cat ;)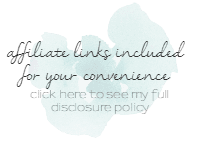 The ingredient for March was peanut butter, chosen by yours truly.  Not for any reason, I had no recipe in mind when I chose it, I just did because my husband goes crazy over anything peanut butter and his birthday was Sunday!  I started to browse around for inspiration and man, there are a ton of peanut butter recipes out there.  I did know I wanted to make something with Reese's peanut butter chips (so I could eat a whole bag), just wasn't sure what.  Then I remembered a snickerdoodle blondie recipe I've had for years and thought maybe I could make those into peanut butter snickerdoodle blondies somehow.  And oh.em.gee were they gooood!!!  So behold, peanut butter snickerdoodle blondies!
It took a bit of work to find the right amounts of the other ingredients to make this work with the peanut butter but I finally got them where I liked them.  And oh darn, there were about three not-quite-right batches along the way that we had to "dispose" of ;)  Now, full disclosure, I like my blondies/brownies suuuper gooey… so these are pretty dang gooey.
Start off by mixing all your dry ingredients together (flour, baking powder, salt, and cinnamon).
Then in your mixer, cream your butter until it's nice and smooth.  Add in your brown sugar, vanilla, then eggs and mix well.  Make sure to scrape down the sides every once in a while.  Add your peanut butter (I used creamy) and quickly mix to incorporate then gently fold in your peanut butter chips and toffee bits until they're evenly dispersed.
Grease your baking dish (I used my LeCreuset 9×11″ which is my go-to blondie/brownie pan) then spread the batter evenly in it.  It's pretty sticky and stiff so it takes some patience, just get it as level as you can. Then, generously sprinkle your white sugar + cinnamon mixture all over it.  If I have any left over (rarely), I save it to make cinnamon toast with ;)
Bake at 375F for about 30 minutes or until a tester comes clean.  This is the time I used for mine but like I said, I like mine pretty moist and gooey still.  If you like yours on the fluffier, lighter side, play around with adding more flour and increasing the bake time.
Cut 'em up and serve them warm with good 'ol vanilla ice cream.
These are seriously like three desserts all in one, a cinnamon-y snickerdoodle, rich peanut butter cookie, and a warm and fluffy blondie!
Peanut Butter Snickerdoodle Blondies
The ultimate indulgence. Yummy snickerdoodles, peanut butter cookies, and blondies all combined into one dish.
Ingredients
2 1/2 cups flour
2 tsp baking powder
1 tsp salt
2 cups light brown sugar
1 cup 2 sticks butter, softened
2 eggs
1 tbsp vanilla
1/2 cup peanut butter
1 tsp cinnamon
1 10 oz. package peanut butter chips
1/2 cup toffee bits, optional
1 tbsp white sugar
1 tsp cinnamon
Instructions
Heat oven to 375F, grease a 9x9 or 9x11 baking dish.
Whisk flour, baking powder, salt, and 1tsp cinnamon together in a bowl, set aside.
Cream butter until soft.
Add brown sugar and vanilla, mix until fluffy.
Add eggs one at a time until fluffy again. Scrape down sides and mix again until all combined.
Add peanut butter and mix until combined.
Add flour mixture gradually until just combined.
Fold in peanut butter chips and toffee bits.
Spread batter in greased dish and level.
Mix other 1tsp cinnamon with 1tbsp white sugar then sprinkle over the top of batter.
Bake ~30min. or until tester comes out clean.
Make sure you check out the other girls' peanut butter recipes in this month's challenge too!
<!–?php echo do_shortcode("[inlinkz_linkup id=508793 mode=1]
Now, love to bake as much as I do?  Love some nice kitchen wear as much as I do? I'm giving one lucky reader a $50 egift card to LeCreuset.com!! Enter via the Rafflecopter below and good luck!!
They're also offering free shipping on $50 with the code "SHIPITFREE" through Monday 3/30 if you want to get you some other goodies in the meantime ;)
 Giveaway Rules: The giveaway has been sponsored and hosted by Table & Hearth. No purchase necessary. Giveaway ends at 05:00 AM CST on April 1, 2015. All entrants must provide a valid e-mail address and be 18 years old. The giveaway is open to residents of the United States only. One lucky winner will be randomly chosen from among the entrants within 48 hours and notified via e-mail. The winner has 48 hours to respond via e-mail to claim the prize or another winner will be selected. The prize will be shipped directly to the winner from the retail website. Family members of Table & Hearth are not eligible to win. Odds of winning depend on the number of entrants. Please read the complete terms and conditions on the Rafflecopter form. If you have any questions, please contact us at tableandhearthblog (at) gmail (dot) com before entering the giveaway. VOID WHERE PROHIBITED BY LAW.