I was really excited about this month's Monthly DIY Challenge material, reclaimed wood, since that is by far my preferred medium to play with for DIYs and crafts. While I have a multitude of project ideas on the docket that use reclaimed wood, this one is near and dear…and super easy…so I definitely wanted to share it as my challenge project!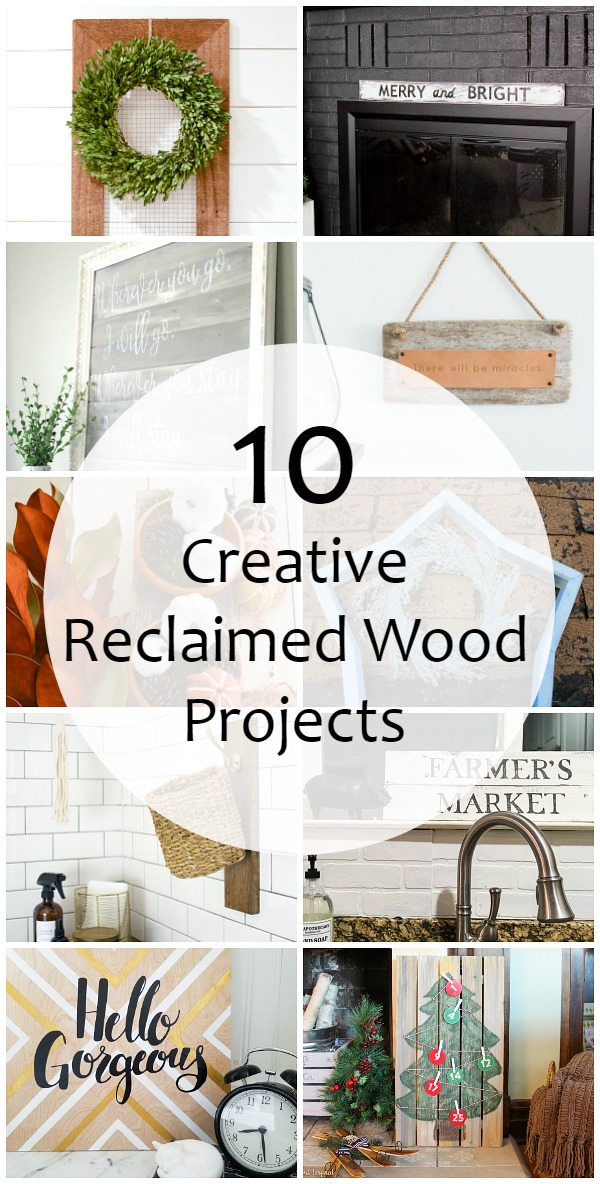 In case you missed it, we announced some BIG news last week and of course we had to take our announcement pic at the beach but I had no idea what to use as a sign at first. But when we stopped by Magnolia Market early last month, I found this leather sign which said "There Will Be Miracles" and knew that it would be perfect given our journey. But what to put it on??? Well, if you know me at all, you know it had to be a piece of driftwood!
*affiliate links included for your convenience, click here to see my full disclosure policy
Hanging Leather and Driftwood Sign Tutorial
I used an old board that was washed up on the beach but of course you can do this with any old wood you have, or even new wood that you stain and distress as you like.
Supplies
Instructions
If you don't want to order a leather sign like mine, or can't find something similar, or want to be even more crafty, you can always stamp your own! All you'd need is a thicker strip of leather and a set of leather letter stamps in whatever style you like. I think it'd be a lot of fun to play around with doing that, just be sure to have some leather to practice on :) You could even use a punch to make the holes at the edges.
When I first had to use a hole saw I a) didn't even know it's really a modified drill bit sort of thing that needs two parts, and b) was really freaked out to use it. But once I did my first hole or two I was hooked and now I get giddy when I get to use it again. I roughly measured where to put my holes at the top then drilled them out. Always start on the working side so it's a nice clean cut, then about halfway through (once your pilot hole is drilled through) and flip over to finish it up. That way you won't have any splintering on either side.
Then just thread your rope through as long as you want it and tightly knot it. I'm sure there's some fancier knots one can learn but for now all I can do is a plain knot.
My leather sign had holes in each corner for attaching it so some leftover black furniture tacks worked perfect to attach it to the wood, but use short nails or anything else you'd like.
For such a simple project we LOVE it so much!! Obviously from finding the perfect little leather sign with our message but also because the piece of wood is just perfect to go with the leather. I cannot wait to find a special place in the nursery to hang it!
Sometimes you just need a simple and quick little project to satisfy a crafting crave and it's always fun to put that gorgeous reclaimed wood you hoarded to good use :)