Welcome to Week 3 of the One Room Challenge and my Rustic Patio Makeover!!
We're um, halfway now.
Gulp.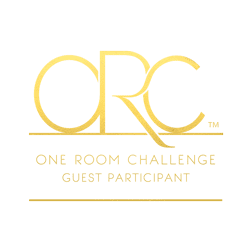 If you're new here, the One Room Challenge is put on twice a year by Linda at Calling It Home and myself and a bunch of other talented bloggers take part in it as linking participants.  We're tasked with making over a space in our home in just SIX weeks, sharing weekly updates as we go along.  The final reveal will be on November 11th (you guys are getting these a day early each week because of our link party on Thursdays).  Then, every Thursday, you can hop over to the link up at Calling It Home here and catch up on everyone's projects.
See all the oh-so-boring before pictures in Week 1 here
See the design board, inspiration, and to-do list in Week 2 here
I've decided to tackle our back patio, transforming it into a rustic, weathered, coastal, and relaxed space.  Here's the inspiration/source board I shared in Week 2.
outdoor fans / wall stain / rugs (*see Week 2 post*) / dining chairs / chair cushions / glassware / dinnerware / napkins / napkin rings /candles / mirror / patio set / patio set stain / jute-trimmed pillows / button pillows / lanterns
(*similar items given as needed, not all items shown here)
(*similar items given as needed, not all items shown here)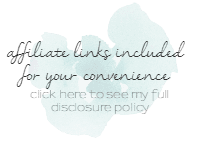 My focus this past week has been on greening things up for the space.  It's been Plant Maaaannnnia y'all!  The area in front of the privacy wall will be filled with container arrangements and then there will be a few around the dining and sitting areas that like shade.
You guys know I love me some key limes, so I incorporated two key lime trees in big white pots on each side of the privacy wall.  We get ours now from the neighbor across the street but there's rumor that they may be moving so I need want to take extra precaution to make sure I'm not without if that happens!  I shopped our local nurseries for dwarf key limes, since they'd be in pots, but forgot that they run about $50 each #nope.  Still mulling over what I was going to do, I ran to Home Depot to grab screws for the dining table and perused the garden section just in case.  Behold healthy, pretty, Texas-grown $20 key lime trees!!  Yes, they may get too big for their pots in a few years but hopefully by then we'll be in another house somewhere and I can plant them in the ground, and two for less than the price of one at the nursery?  Yup, done and done.
The next hurdle was the pots.  I used to see beautiful white ceramic pots at our nurseries for about the same price as terra cotta, and even got a couple of them back in the day (inside two in pic above), but of course now when I go to get more they're nowhere to be found (I wanted ceramic planters so they would stay put in our winds).  I had planned on using a bunch of these in different sizes for this space but that plan had to change.  Um have you guys ever priced big-ass planters?!?  Holy geez, again #nope.  All ceramic ones in the size I wanted for the key lime trees were about $200 each.  E-A-C-H guys.  Who can afford that?!  Not this girl. So two big, not-white, not-quite-the-shape-I-wanted, plastic ones it is for the trees.  For the others, I used the pretty white pots I already had and grabbed some other white ones in various styles and sizes.  I've actually had my eye on this urchin one from Lowe's for a while.  So, I'm kind of liking my Plan B afterall.
For the shaded areas, I really wanted to have a fern.  We live in Texas…in south Texas…on the coast…where it never rains…and where it's below 90 degrees for only about 4-5 months a year and is INSANELY hot during the summer.  I almost can't water our native, drought-tolerant plants in pots enough, much less a beautiful fern.  But, I met the folks with the Nimbus Intelligent Watering System at Haven and was very intrigued.  I knew that some of the plants I wanted to use on our patio would need a little lot more TLC than I usually give, especially that fern I wanted.  The Nimbus is a self-watering pot that provides the plant(s) with the perfect amount of water for up to 4 months.  I've killed I-don't-know-how-many ferns in my lifetime so I decided if the Nimbus could save anything for me, it'd be a fern.  Assembly is a piece of cake, just set the bottom plug for indoor or outdoor, paint/decorate if you want, put tube in, fill with soil and plant, remove tube, fill with water, then put the tube back in.  That's it!  For four whole months! Just watch for the blue indicator to go down then fill it up again.
The Nimbus can also be jazzed up with paint in any way you'd like, so I painted mine with chalkboard paint in order have cute messages on it when we have people over.  My fern is happy as can be a few days in now and I'll keep you posted on how it and the Nimbus do in the following weeks.  Grow little fern, grow!
I'm really excited to be able to keep plants alive that I never could before, and if you have this issue as well, Nimbus if offering 10% off all orders through November 15th with the code "P8QRXDUV".  Just click the image below!
Other than Plant Mania, I was realllly hoping to get the dining table completed this past weekend but didn't and it's about 85% done as of right now.  I'd like to get it wrapped up by this weekend so I can turn my focus to getting, staining, and completing the privacy wall.  Here's where we stand with the to-dos (which I unfortunately keep adding things to):
Build a farmhouse-style dining table using reclaimed lumber as the top (these Ana White plans)
Stain table base to match seating set
Seal table top to keep chippy paint from coming off
Sand patio seating set, seal carpenter bee holes in it, and spray to match table base
Demo old lattice privacy wall
Patch nail holes in privacy wall frame, then stain
Purchase wall planks, stain wall planks, then install
Hang vintage window on privacy wall
Get and plant plants in pots to go in front of privacy wall
Build matching cooler stand/bar table on casters to go in front of privacy wall – Or use old little bookcase we have?
Run conduit from outlet to install two outdoor ceiling fans – This may not happen because of the patio roof being metal :( 
Matching rugs for each space
(6) wicker chairs with cushions for dining table
New outdoor tableware
New pillows for seating area
Clean up piles of driftwood I've hoarded (aka: carpenter bee condominiums)
Waterproof all cushions and pillows
Find large wooden lanterns to put by seating area
Repair clearance sunburst mirror, whitewash it, then hang on fireplace all
Get hose reels for hoses(?)
Decorate the table
And just to keep this reallllly real for you guys, here is the exact state of the patio yesterday evening.  Disassembled privacy wall, table base boards half put together, potting soil everywhere, pots everywhere, and sawhorses and tools. Beautiful, right?!  (peek at the rug though!)
I felt like I was making good time with how fast the table was coming together, but now I'm realizing that I only have three weeks to do three more decent DIYs (wall, furniture, and cooler stand) and I'll be out of town for one of the three weekends we have left.  Looks like there will be some long evenings ahead….
Remember to check out the other ORC projects on Thursday HERE!
Follow Emily @ Table & Hearth's board Patio Makeover on Pinterest.
**I was provided a Nimbus for this project, however my opinion of it is all my own as usual.  Thank you for supporting the brands that support T&H!  See my disclosure policy here