Welcome to  Week 5 of the One Room Challenge!!
Daylight savings time is doing us NO favors in this last crazy week but I can see a teeny glimmer of light at the end of the tunnel.  As far as I can tell, I'm still on schedule to be shooting the reveal this Sunday!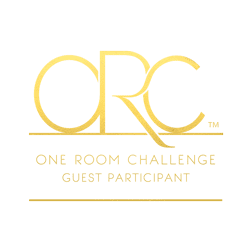 As a reminder, the One Room Challenge is put on twice a year by Linda at Calling It Home and myself and a bunch of other talented bloggers take part in it as linking participants, making over a space in just SIX weeks.   Weekly updates and the reveal are on Wednesdays here because of our link party on Thursdays.
The space I'm taking on this ORC is our back patio, transforming it into a rustic,weathered, coastal, and relaxed space!
See all the oh-so-boring before pictures in Week 1
See the design board, inspiration, and (initial) to-do list in Week 2
See the new container plants and one plant pot I'm excited about in Week 3
See peeks of the DIY projects in Week 4
outdoor fans / wall stain / rugs (*see Week 2 post*) / dining chairs / chair cushions / glassware / dinnerware / napkins / napkin rings / candles / mirror / patio set / patio set stain / jute-trimmed pillows / button pillows / lanterns
(*similar items given as needed, not all items shown here)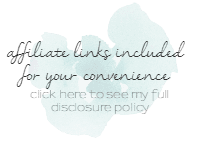 I was provided various products by the below companies, however all opinions are my own of course
I've been kicking it into overdrive this week after being up in Waco this past weekend for the Magnolia Market Silos grand opening (check out my Instagram for pics!!) AND because of the stupid fall back on Saturday night.  While it was AMAZING to see the silos and Chip and Jo in person, I missed out on two full days of work on the patio and now I only get about 30 minutes of daylight left after I get home from work.  I wanted to get the privacy wall done before I left on Friday because of that and almost did.  Had to go back for a few more boards but we'll get the our saving grace, the RYOBI battery work light, back out and it should be done this week.  The mosquitoes can go away at any time though.
I just finished sanding the patio furniture yesterday (so.much.sanding) and hope to get it sprayed before the weekend.  Until then, I'm working on updating this little bookshelf I made years ago into a bar cart/cooler stand and am trying out the Vaseline distressing method which I've been wanting to try for a while.  So far so good! I've been using these Purdy brushes for all the wall boards a well as this cart and they're blowing me away with how good they cover.  Thank goodness because it's been alot of painting and staining!
Now that everything is going to be so fresh, new, and pretty out there, I'm taking precautions to protect it from our harsh conditions so I don't have to do this all again in another couple years.  I'm waterproofing all the cushions and pillows with Thompson's Fabric Seal and will seal all the furniture as well.  No mildew, fading, or chipping here anymore.
Amid all the DIY project craziness, I'm accumulating all the decor for the space and cannot WAIT to put it all out this weekend.  Of course I grabbed a few items at Magnolia Market last weekend for the space too :)  Think linen, whites, ivories, textures, and weathered wood tones.
I've actually never tablescaped before (gasp! I know) but I'm really excited to set my DIY table, I'm in love with the neutral colors and textures against the chippy table top.
So, a few more dark nights of DIYing, a busy Saturday, plans to shoot the reveal on Sunday, then the Week 6 reveal post next Wednesday.  Eeeee!!!  This is the best part of the ORC to me, running around like crazy at the end but it's the best feeling in the world to see it all finished and in the camera lens.
Week 5 to-do list:
Build a farmhouse-style dining table using reclaimed lumber as the top (these Ana White plans)
Stain table base to match seating set
Seal table top to keep chippy paint from coming off
Sand patio seating set, seal carpenter bee holes in it, and spray to match table base
Demo old lattice privacy wall
Patch nail holes in privacy wall frame, then stain
Purchase wall planks, stain wall planks, then install
Hang vintage window on privacy wall
Get and plant plants in pots to go in front of privacy wall
Spraypaint casters, hooks, and towel rack for rolling bar/cooler stand
Clean, sand, paint, and add casters to little bookcase to be rolling bar/cooler stand
Run conduit from outlet to install two outdoor ceiling fans – This is not happening because of the patio roof being metal :( 
Matching rugs for each space
(6) wicker chairs with cushions for dining table
New outdoor tableware
New pillows for seating area
Clean up piles of driftwood I've hoarded (aka: carpenter bee condominiums)
Waterproof all cushions and pillows
Find large wooden lanterns to put by seating area
Repair clearance sunburst mirror, whitewash it, then hang on fireplace wall
Decorate!
Remember to see everyone's Week 5 updates at Calling It Home tomorrow!  Also check out my Pinterest board for this project to see my inspirations, ideas, and sources!
Follow Emily @ Table & Hearth's board Patio Makeover on Pinterest.
**Again, I was provided various tools, supplies, and decor for this project.Thank you for supporting the brands that support T&H!  See my disclosure policy here