Growing up, my dad would always order a spicy cucumber, carrot, and cauliflower salad when we would go eat at restaurants, usually at Mexican food or Asian food places, and it was always sooooo good.  As simple as it was, the crunchiness and subtle heat with the tart pickled vinegar was right up our alley and I've wanted to recreate this little snack ever since then.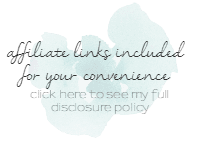 After trying out various pickled carrot and cucumber recipes without them being quite what I remembered, I set out to just try and make my own.  I'm down for any excuse to use a mandoline but instead of the usual round slices, I went for long ribbons just to fancy it up a bit.  The mandoline still makes me super nervous though, especially doing things lengthwise like this so be careful!
I did both the cucumber and carrots on the 1/8″ setting, but the cucumbers were pretty thin and flimsy so next time I may do them at 1/4″ instead.
I also used apple cider vinegar along with the white vinegar just to give it a touch more flavor and sweetness.
The heat comes from letting the peppers stew with the vinegar over medium heat for a few minutes.  I took most of the seeds out of the jalepenos and habaneros because I didn't want it blazing hot, but by all means leave them in if you like things spicy.  I did leave all the seeds from the dried chile de arbol in.  *if you have trouble finding dried chiles de arbol at the store, you can find them here
While the vinegar mixture is "brewing", I stacked all the other veggies into the jars, sort of layering them.
The vinegar mixture and all its components gets poured into each jar, then the jars are topped off with water.  Swoosh them around a little to mix everything up then keep them in the fridge for up to three weeks. They'll definitely taste better the next day!
This recipe has gotten closer to what I remember than anything I've tried before, and I love that it comes out not too spicy or hot at all, just right for snacking.   You can also add in some red pepper if you want, and even some spices like a little bit of oregeano and peppercorns if you'd like.  I like it plain and simple though.
Spicy Pickled Carrot and Cucumber Salad
Restaurant-style hot pickled carrots and cucumber salad.
Ingredients
8 carrots
2 cucumbers
1 head cauliflower
1 white onion
2 jalepenos
2 habaneros
4 dried chiles de arbol
6 cloves garlic
6 bay leaves
1.5 cups white vinegar
1.5 cups apple cider vinegar
3 tbsp salt
2 tbsp sugar
Instructions
Using a mandoline set at 1/8"-1/4", carefully slice carrots, cucumbers, jalapenos, and habaneros.
Quarter onion and chop cauliflower into bite-sized florets.
Tear chiles de arbol into large pieces and slice garlic into thin sections lengthwise.
Over medium-low heat, warm vinegars, sugar, and salt until dissolved.
Add onion, garlic, bay leaves, and peppers and cook for about 5 minutes
Put cucumber, carrot, and cauliflower into large wide-mouth mason jars.
Scoop onion and peppers out of vinegar mixture and add to jars.
Pour vinegar mixture evenly into mason jars
Top off with water if needed, close, and gently shake to fully combine.
Refrigerate before serving.
Keeps for 2-3 weeks in refrigerator.
Notes
- This makes about five jars, but can easily be halved or doubled as needed.
- You can adjust the ratio of carrots, cucumber, and cauliflower based on your liking, as well as the amount of peppers if you want it to be more subtle.
- Add red pepper, peppercorns, or even oregano if desired