Well guys, we're halfway through the One Room Challenge and I've hit the decorating wall. One part due to dread, another part due to money, and another part due to a little week-long pseudo-ORC that sprung up last minute, which I can't wait to show you next month ;)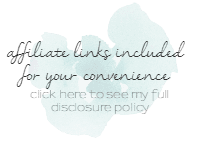 I haven't made as much headway this week but here's where we are on the list:
– update lighting to these wall sconces
– decide on a paint color and paint walls SW "Ice Cube"
– new duvet cover
– update algae print frames with chalk paint and burlap mats
– repaint wainscoting SW "Extra White"
– add euro pillows (I REALLY want these) Using the PB pickstitch euros I have on the daybed until I can afford my dream ones
– 8×10′ jute rug under the bed
– two X-bench ottomans to replace leather bench Ordered the World Market gray ones yesterday, they are on sale plus I had two coupons
– get an oversized clock
– new rectangular mirror over the dresser
– new solid ivory/white curtains? Keeping the old ones
– artwork on each side of the window? Nah
– new floor-standing fan and/or desktop fan
– procure new decor for dresser and nightstands Done for the most part
Now, I'm having the hardest time finding just the right new, rectangular mirror to go above our wide dresser. There's this big round clock on that right wall now and those square canvases on on the far left wall so I need a mirror that is rectangular. For some reason, there aren't as many awesome rectangular ones as round or square ones and I just can't find one that is eye-catching but not gaudy.
So if you follow me on Pinterest, you've probably seen me pinning a crap ton of mirrors then. They're either perfect and too expensive, or not quite perfect and affordable. Since I am purchasing new ottomans, rug, bedding, mirror, and maybe the fans for this room, the budget of everything is super tight so I'd like to spend under $100 on the mirror. Here are my top contenders so far (not all under $100 of course, but you know, inspiration):
I'm leaning towards 6, 7, or 10 but like them all!
As far as the other items on my to-do list, my mom and aunt will be here this weekend and they're chalk paint pros so I'll have them help me redo the algae print frames and I've got my thrifting ace Rosalie after some vintage/rustic decor for the nightstands and dresser. I've accumulated a few finds from the clearance rack at HomeGoods for them too.
Repainting the wainscoting has been put on the back burner and I already know I will put that off until like the last week. SOOOO don't want to do that!
See you next week with hopefully a mirror choice!
Catch up with all the other linking participants here, see my Week 1 and Week 2 posts