I was so bummed when I had to miss last month's Monthly Ingredient Challenge, especially because the ingredient was cream cheese (gah!), but the girls rocked it as per usual. This month, however, I was back in action for our avocado challenge!
My husband is allergic to avocado, so unfortunately I don't get to have it very often, which means I was pretty excited to play with it this month. I had alot of ideas, but lately I've been snacking on veggies alot and an easy, and healthy, dip option kept sticking with me, so this Dill Avocado Dip was born!
It takes literally maybe ten minutes to whip this up, including chopping some veggies into sticks. Process, mix, cut, and that's it!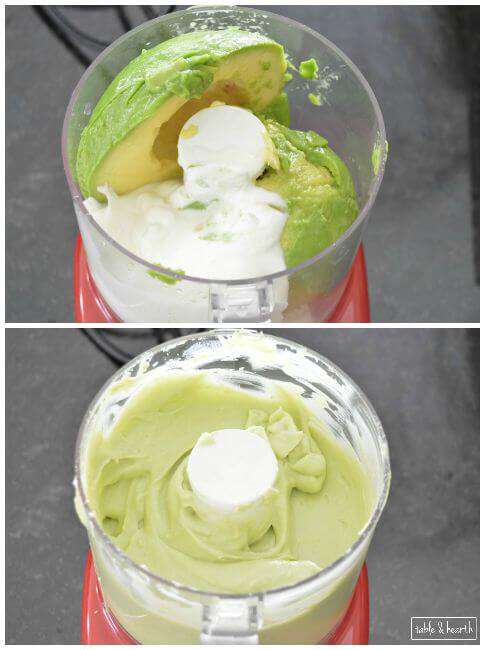 You can of course also use sour cream instead of plain greek yogurt, and I soooo wanted to, but this needed to be a bit healthier so I could fully chow down, so greek yogurt it was.
*affiliate links included for your convenience, click here for my disclosure policy
I thought this dip would also be awesome for a party so I put the dip in some little Weck jars that I had (to make this with!) and stuck the veggies into it so it's an all-in-one snack that guests could just grab and eat.
Now I just need someone to have a party so I can serve them to more than myself! How cute are they in those little jars?!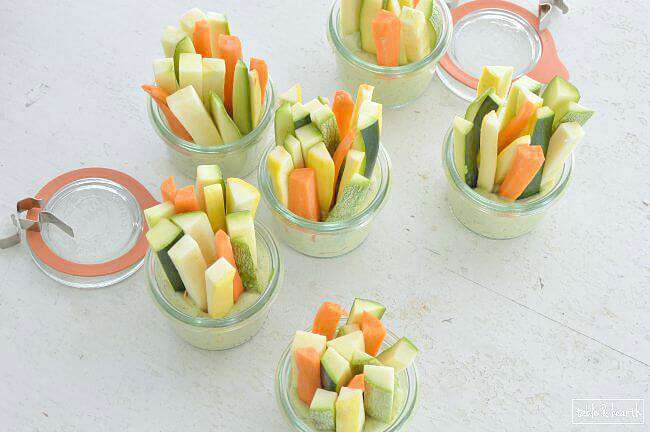 I seriously snacked on these all afternoon long and probably ate all of them in this picture!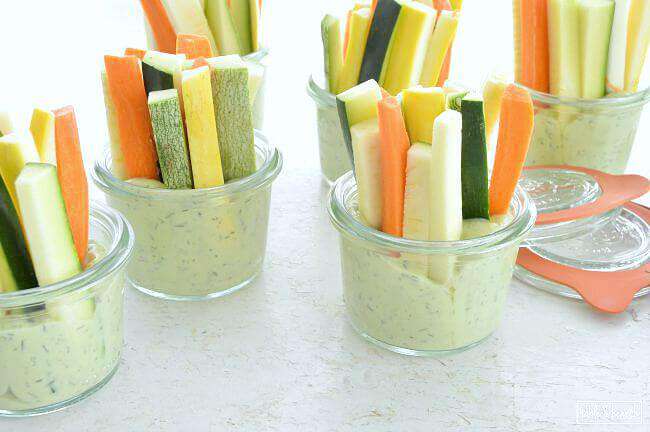 Avocado Dill Dip
This healthy dip option is easy to make and goes great with veggies!
Ingredients
1 large avocado
1 cup plain greek yogurt
1/2 tbsp dill
1/2 tsp celery salt
Instructions
Blend avocado with yogurt until completely smooth
Mix in dill and celery salt
Serve chilled with stick veggies
Notes
You can find the Weck jars in all sizes HERE
Lemon juice can be added to taste if desired