It's Christmas party season!  Company parties, friend parties, early family celebrations…whatever the crowd, it's time to put on the sparkly shawl (or ugly Christmas sweater), drink some eggnog, eat too many hors d'oeuvres, and break out your best schmooze-laugh.  We had a few friends over on Friday night for a little holiday party ourselves…and also to break in our new shiny patio.  Maybe breaking it in too well as we called it a night at 3am!  Haven't done that in a while…
I always love bringing gifts for hosts of parties we go to (and got a few cute items on Friday myself!) so I thought I'd round up some cute, thoughtful, simple, and well under $50, host/hostess gift ideas that you can run out and snag almost anywhere.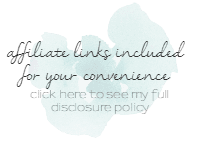 (clockwise from top right)
candy tin
Make it yourself (also great neighbor gifts!) or grab a tin of your favorite so there's no wrapping involved at all.  My favorites are the holiday ones at Williams-Sonoma, not only are the candies amazing, the tins' old-timey designs are always keep-able.
reed diffuser 
We have one of these at work and at home and that bottle lasts about five months!  My favorite place for these is Pier 1 and they have a TON of fragrance options.  The holiday smells are amaaaaazing.
homemade vanilla
Another thoughtful homemade gift idea.  It's super quick and easy to make, just let the recipient(s) know how long it'll take before they can use it so it's fully ready and flavorful (about 1-2 months).
throw blanket
A common gift, yes, but who on earth doesn't love to receive a cozy throw blanket??  I could have a hundred and still want more.
cheese slate
Someday I WILL have a cheese party.  A complete night dedicated to cheese eating, so I love all the big slate cheese boards around lately so that you can label which kind is which.
copper mugs
My husband got wayyyy into Moscow Mules not too long ago and loves to use his copper mug.  I just saw the shot glass version at Pier 1 last week and errrrmagherrrd they are ca-ute!  Definitely a fun thing to bust out at a party.
party game
I think the name of this one is hilarious (we just got done with Season 4(?) of Game of Thrones last week) plus I love any adult group games.  Like this, Cards Against Humanity, Apples to Apples, etc.
napkins
Any good dinner party needs some fancy/pretty napkins and honestly, at least for me, that's something I never buy myself just because they don't get used very often, which makes them the perfect thing to just give someone.
corkcicle
I'm a white wine kinda gal, and if I do drink red it has to be chilled.  To keep it cool, and to avoid the looks of shock when I put ice cubes in my red, I got this little guy.  It totally works and now they have a pour-able version so you don't have to remove it each time which is nice.
coasters
If you go all "Monica" about drink rings like I do, you can never have too many coaster sets.  Plus, they can be just so funny and cute.
cake stand
There are so many cute cake stands out there right now it makes me want to open a bakery so I can have them all.  Especially this little guy, I've been eyeing him for a while.
salt and pepper mill
These are on my must-have kitchen items list, and a stylish smaller set like this would double as table decor in a heartbeat.