Oh my gosh you guys, I'm watching tonight's Fixer Upper as I write this post and the house they're taking on is INSANE.  Like, more condemned than any of the condemned they've ever done.  Such an amazing story with this one and what a dream to be able to be out on property like that, definitely make sure y'all catch the rerun on it!
Speaking of Fixer Upper, this little guy went from dumpster-ready to perfect accent with an easy chalk paint makeover and now it's the perfect little landing spot in our shiplapped coastal guest room.
Here's where she started.  I had commissioned my thrifting-ace friend to find me a small-scale-but-unique chair for our guest room and a few weeks later she found this.  A wicker cutie complete with the smelliest, nastiest "fur" there ever was, the smelliest, nastiest "cushion" there ever was, and was worn, burned, and rusted in places. Ew.  But it was $10 and actually wasn't anything I couldn't tackle I figured.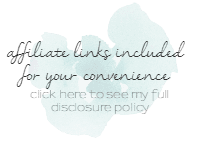 Supplies needed:
Spraypaint – I used oil-rubbed bronze
Chalk paint – I did Annie Sloan "graphite" with Annie Sloan "pure white" over it
Various paintbrushes OR a paint sprayer – I HIGHLY recommend a sprayer
Fine sandpaper (220 grit)
Clear furniture wax
To start her off, I put a couple coats of spraypaint on the legs to cover up the rusty spots,  removed the burned wicker, then glued down any sections that were loose or unraveled.
When that was all dry, she was ready for paint.  Now, I did this pre-paint sprayer and I wanted to gouge my eyes out after the first coat.  I used a trusty lil-stubby brush and an assortment of craft brushes to get into all the crannies I could, and ruined the lil-stubby from all the dabbing.  Save yourself the frustration (not just on this sort of project) and grab an easy peasy paint sprayer, especially if you work on furniture often.  I have this one now and LOVE it.
I did one coat of "graphite", a dark gray, then two coats of white.  Luckily I was going for a distressed/rustic look anyway so I didn't have to worry too much about covering every sliver of the old orange.  After the coats were dry, I went over it with the sandpaper to reveal the darker color underneath.  I tried to distress it more in areas that would be worn (arms, back, seat).  I brushed on a coat of clear wax to help seal it then let it dry.
As soon as the original wicker was covered with the first coat of paint, she looked a million times better.  It just kept getting better and better with each coat and it turned out even better than I had in my head.
She snuggles perfectly into a corner of our guest room to give folks a place to set luggage or take a load off.  The scale is just right for our little room and the weathered, distressed finish compliments the other textures in the space. #texturephile  The graphite chalk paint peeking through is also a very close match to the SW Peppercorn shiplap wall.
I don't have many furniture makeovers under my belt (yet) but this simple little update is making me take a second look at those trash piles around town.  Who knew that little $10 burned, stinky, and rusted chair could become this?!