Almost everything fell into place so easily for the nursery, the crib, the rocker, the rug, the barn door…seriously the one thing I really struggled with was what to put over the crib!  I knew I wanted a mobile and I knew I wanted to DIY it but I just couldn't decide on exactly what to make it out of. Until I turned to my trusty driftwood stash…
I mean, hello Emily, OF COURSE your nursery needs a mobile made out of driftwood…it's what you DO.
How to Make a Driftwood Mobile
*affiliate links included for your convenience, click here to see my full disclosure policy
Supplies
drill with small drill bit
small screws
fishing line (I used 10lb test)
driftwood pieces or branches, large and small
Instructions
Obviously this is a pretty simple DIY that's quite self-explanatory but I'll show you how I put mine together just in case it helps. Also, I used driftwood because that's what we have here on the coast and I have a problem but this can easily be done using branches from your yard and then leaves, pinecones, or any other fun natural things you can safely hang off of them.
I started by laying out the larger pieces into an arrangement that looked visually appealing.  I wanted some to stick out behind and in front and then also not be all on the same plane so there would be some dimension to it when it's hung (i.e., not just flat).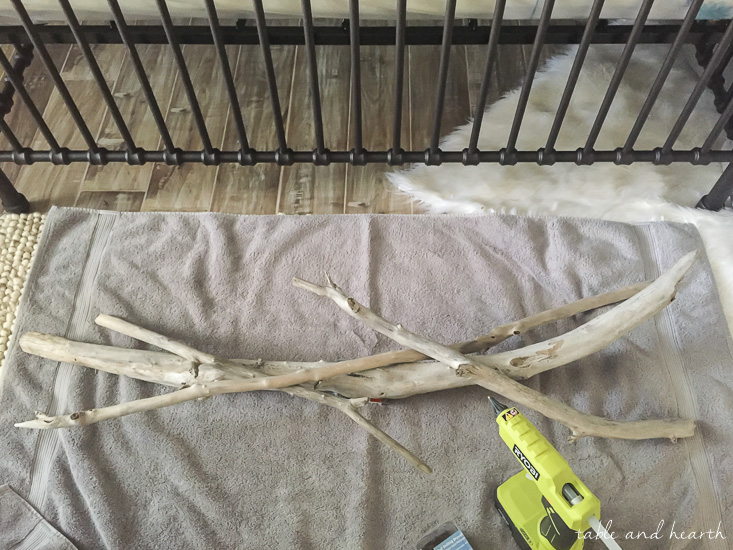 To hold the pieces in that configuration I hot-glued and then screwed them together in some of the thicker spots, making sure to pre-drill first since the driftwood is light and fragile and will often crack.
I sorted through my smaller pieces to pick out a dozen or so that were various sizes and shapes to keep things interesting.  Then I carefully drilled a tiny hole through each one.
I cut a piece of fishing line to about 2′ (you can adjust it later), threaded it through the hole, looped back around the top and tied a good double knot in it to secure each piece. Some strands I put just one driftwood on, and then some I tied two or three to so there would be various heights without too many strings hanging down.
Once I had my strands done, I just knotted them onto the main branches and cut the excess.
To hang it, I used double-strands of the fishing line to make sure it was nice and strong then we held it up and marked about where center would be over the crib.  Using the stud finder, we found two studs in the ceiling which we could put the hooks into.  If you don't have convenient stud locations, use the drywall pieces that come with the anchors.
While Matt held the mobile up to the height I wanted it, I tied triple knots in the hanging lines, hooked them on the hooks then trimmed the excess.  That's it!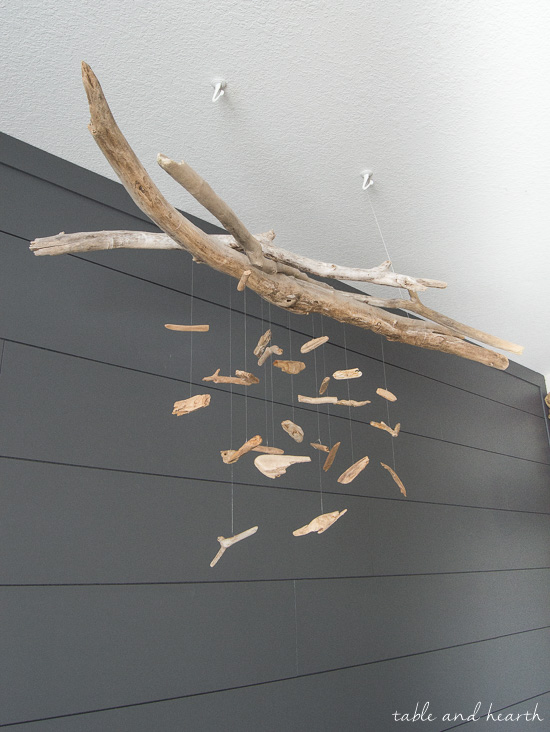 The all-driftwood look came out perfect and fits in so well with the rest of the room and its other driftwood-ish finishes.  I thought of using something else to hang from the branches, like little white pom-poms, but adding in another texture/shape just didn't look right to me.  But keeping it all driftwood makes it blend in so well and still be interesting.
Matt says it looks like a little school of fish and has even "identified" some as certain species.  I hope his kid has his same silly thoughts :)
When the fan is on they gently move and turn too, even more fish-like ;)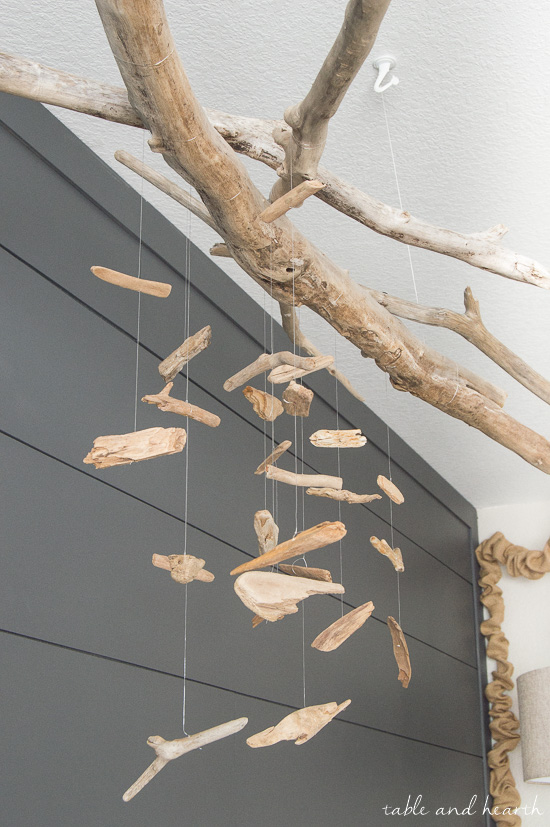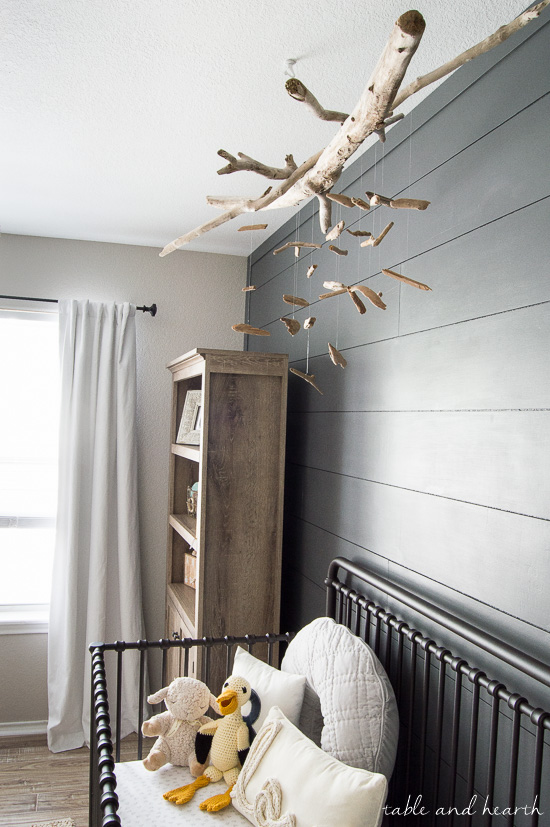 For a project that stressed me out till the last minute, it came together perfect in the end and was super quick too…just an evening and it was built and up!  Sometimes it is the best option to keep it simple, and you can never go wrong with all driftwood IMO ;)
If you missed the big nursery reveal, see it HERE!!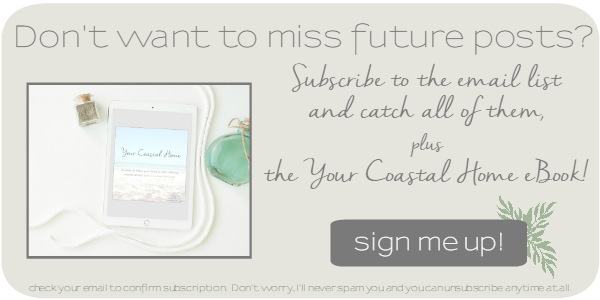 Share this!