I've been so excited about this day y'all!! I've joined the awesome ladies of the Monthly DIY Challenge this year and every second Wednesday of the month will be sharing a DIY project centered around our chosen topic. These are some of my blogging besties (like serious besties, we talk all day everyday…) and some of the most creative people I know, I have no idea why they let me in this pack ;)
This month's theme was metallic paint and I was fah-reak-ing out over what to do up until like a week ago. I almost thought I'd have to bow out of my very first month like a lame-o. Then, as a true Fixer Upper fanatic, I remembered one of my favorite items from our pilgrimage to the Magnolia Market Silos grand opening, and one of Joanna's favorite items, the Dutch tulip crate, and a light bulb went off…I'll DIY my own and use metallic bronze paint on the metal bottom! Any reason to get some wood out of the scrap wood pile :)
I was really surprised how easy this ended up being for coming out looking pretty spot-on to the original. A little more weathering would make it even closer, but it scared me enough to stencil this little bit (#graphicsphobe).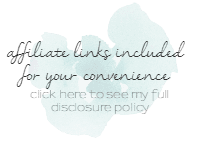 DIY Dutch Tulip Crate Supplies
Like I mentioned, this project is awesome for what you may have on hand, all I had to buy was the metal (ignore the handles, I decided not to use them). The dimensions below are just suggestions, you can alter the measurements for whatever scrap wood you have on hand.
1″x3″x48″ board – cut into two 24″ pieces
1″x3″x24″ board – cut into two 12″ pieces
3 wooden stakes/lathes – cut into 12″ pieces
1″x1″x36″ square dowel – cut into four 6″ pieces
wood stain and staining supplies
metallic spray paint (I used my fave)
permanent marker
stencil sponge or small brush
paint (I used chalk paint)
gloves and safety glasses
How to Make a DIY Dutch Tulip Crate
After sanding and cleaning all your wood (I left the wood pretty rough so it'd look distressed), make your frame by nailing a couple of brad nails into each end. You could also use a pneumatic stapler if you have it.
Lay your metal over the frame (use gloves!!) and mark where to cut it. Then carefully cut it using the metal snips.
After cutting your piece, give it a couple coats of the spraypaint and let it dry.
Stain your frame and the other wood pieces. I used a 50:50 mixture of Classic Gray and Dark Walnut to give it a slightly aged and weathered finish.
Once the stain and metal was dry I used my stapler to attach the metal to the underside of the frame, then nailed the three slats across the bottom. I was concerned about the raw metal edge on one of the sides underneath but it actually didn't come out very rough at all with the snips. And, since the three slats will keep it up off any surface a little it won't be a big deal. You could always add a thin piece of wood across those edges to cover them up though.
Glue the 1″x1″ pieces into each corner and clamp until they're good and dry.
You can leave your tray bare, or you can try and mimic the old labeling found on old crates like the inspiration piece. Stenciling still scares me because I can NEVER get it even and I'm way too lazy to measure lines out, but I decided to go for it on this piece. I thought about coming up with something cheeky but the foreign words just look so much better on these, so I Googled how to say "E&M floral supply" in French. Well, when I showed my Canadian friend Erin at DIY Passion my lovely translation work, she kindly informed me that that's not really how it would be said… whoops!!! Apparently this Texas girl needs to stick to English for the time being :)
For a last minute freak-out project idea, this may be one of my favorite little projects to date! One, because of how close it came out to the inspiration…Two, because I hardly had to buy anything to make it…and Three, because it's a versatile piece that we'll be able to use all around the house.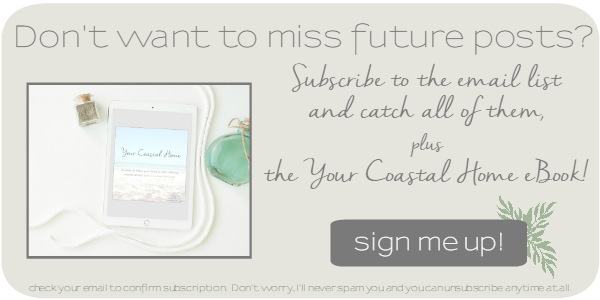 linking up here: I Heart Nap Time