I hope everyone had an awesome 4th of July weekend, and that you're not quite as sunburned as I am still :/ Ugh, every.single.time.
One of my favorite snacks in the summer is some fresh fruit and it's even better when there's a yummy dip to dip it in. This happy accident occurred during my Lemon Mascarpone Sopapillas experimentation and it may be the best cooking accident I've had to date :)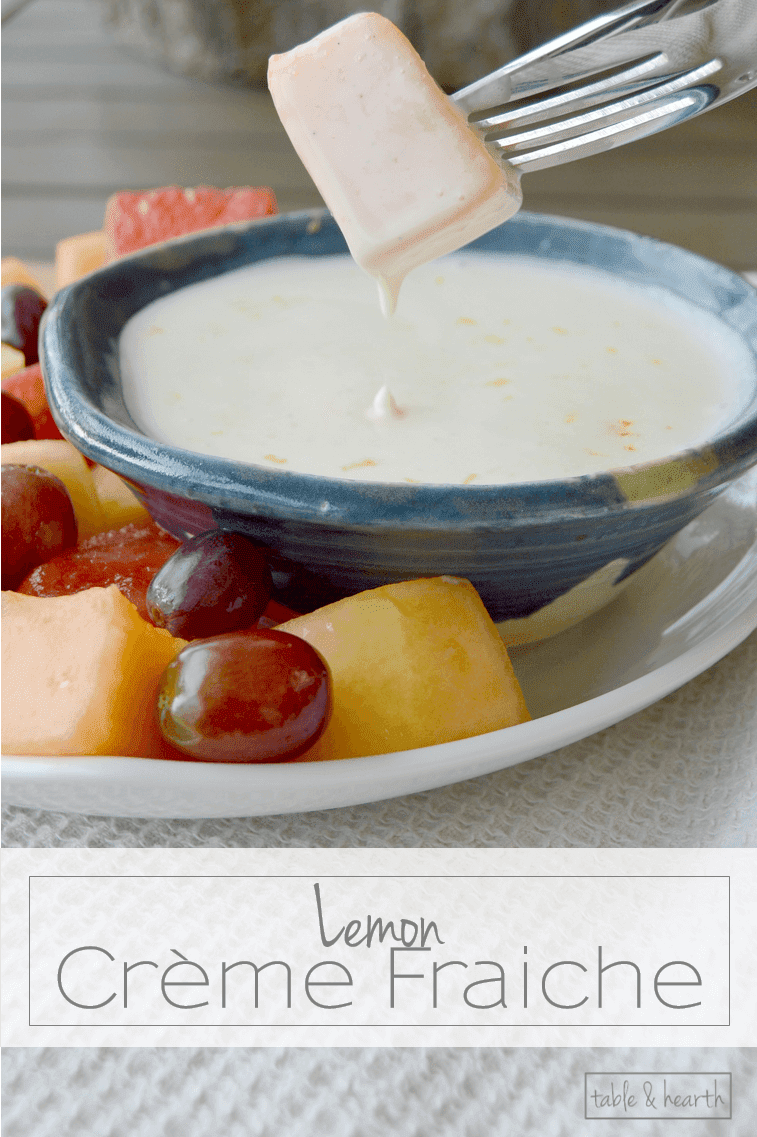 I couldn't find creme fraiche at our closest grocery store (HEB) for the longest time, until I started going back to a different location that I used to frequent in graduate school. We lovingly call it "the old lady HEB". It's so calm, so less-busy, so filled with pleasant older folk who are MUCH better to be around than the hoards of sweaty, barefoot (seriously), scantily-clad (seriously), beach-going tourists at our closer store. I always find the more obscure ingredients I need there like whole vanilla beans, chia seeds, and now creme fraiche.
This isn't really much of a "recipe" because all you do is add three things to a package of creme fraiche, but still :) There's no baking or cooking in this, just blending lemon juice, vanilla, and sugar with some creme fraiche, that's it. And see…my trusty little juicer from last week's post!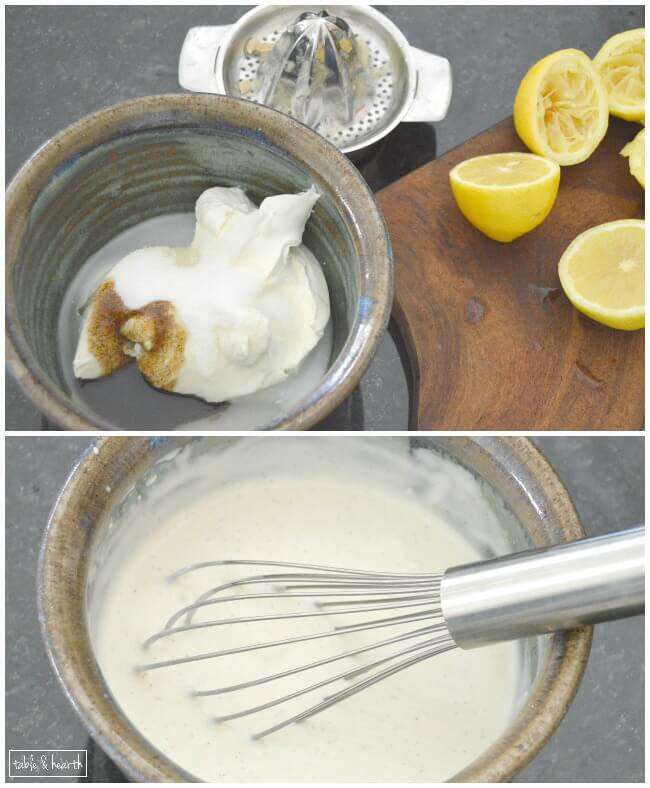 This comes out so smooth and lemon-y and fresh! I could totally eat it by the spoonful and may have.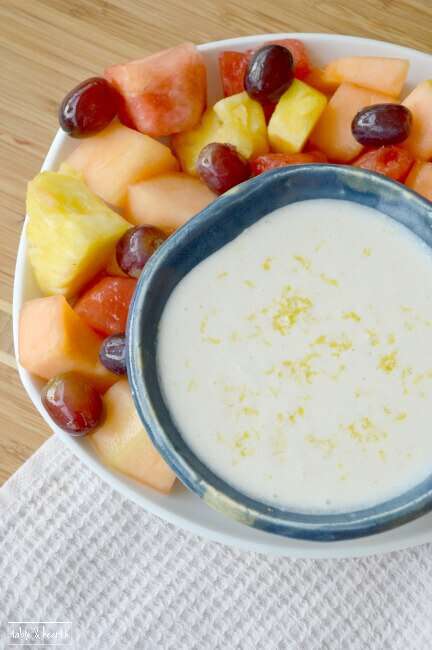 Lemon Creme Fraiche
Dress up store-bought creme fraiche to make a refreshing fruit dip snack!
Ingredients
1 7 oz container creme fraiche
1/2 tsp lemon zest
juice of 1-1.5 lemons
1 tsp vanilla bean paste, or vanilla extract
1/4 cup granulated sugar
Instructions
Combine all ingredient and mix well, that's it!
Serve cold and store in refrigerator
One reason this dip was so yummy this time around was that I got to prep the fruit for it on my new fancy butcher block from Black Canyon Woodworks!!
**I was provided a Black Canyon Woodworks board to review, but all opinions of it are (as usual) 100% my own, see my full disclosure policy at the bottom of the blog.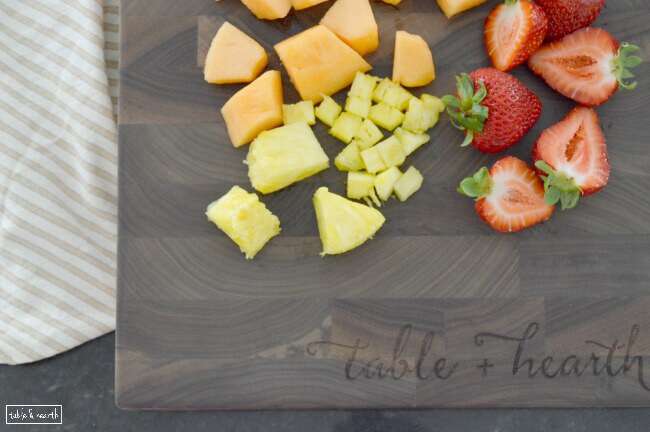 When I saw a fellow blogger using one of these beauties, I fell in love and instantly headed over to their site to check them out.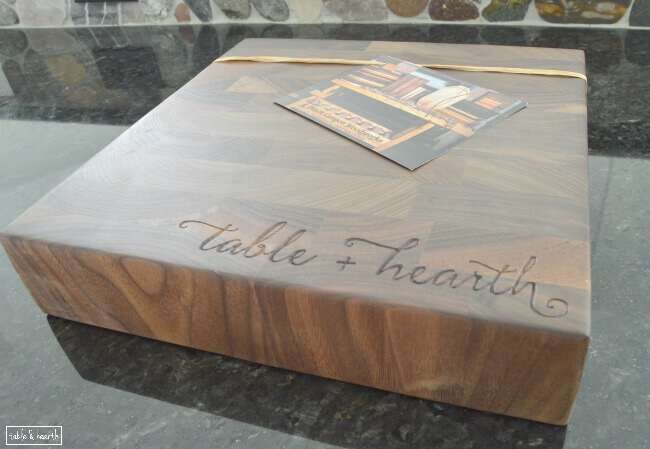 I've wanted a butcher block cutting board since I learned to cook, but have always held out for finding a special, beautiful, hand-crafted one rather than a mass-made board. BCW is located in Bend, Oregon and is family-owned by the super sweet and super cool Jeremy and Lisa. They were so easy going and fun to work with on this. I knew right away I wanted the butcher block and I thought the walnut was just gorgeous. I was absolutely blown away when I saw it in person, just look at that gorgeous swirly grain! They offer all kinds of wood though like cherry, mahogany, and maple, in all sorts of patterns and in all kinds of styles like butcher block, regular cutting boards, and serving platters. Uploading my logo and ordering my board was super fast and I had my cutting board in hand just a few short weeks after ordering it, engraved and all.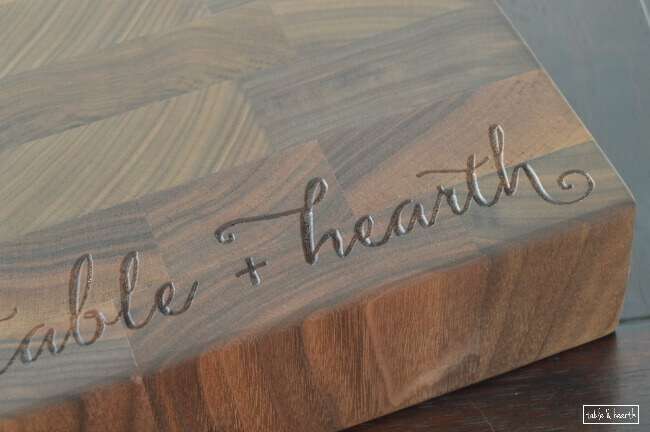 Each piece can have custom engraving added to it which also makes these an awesome gift idea. They can put pretty much anything on the boards, I loved seeing some of their previous work and engravings in their gallery. These would be great for holidays of course but I'm thinking they'd be awesome for graduation, a wedding gift, and for new homeowners too. I chose to do my blog header and think it came out soooo good! The board is nice and heavy and is super smooth so it cleans up easily with a damp towel. I love this size because it's big enough to easily cut on but you can still use it to serve on at the table if you wanted to.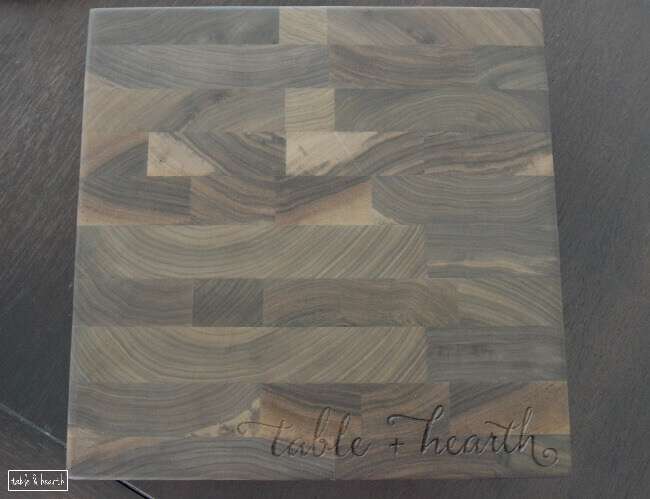 I am looking forward to prepping on this guy for many years to come and getting it nice and seasoned…there's already a strawberry juice stain on it :)