Now that I FINALLY have some decent current pics of the house since we moved in, I can share all about the luxury vinyl plank flooring we had put in right after we closed. They made it an entirely new house!
As is super common here in south Texas, the house had large ceramic tile flooring installed throughout. Living areas, kitchen, bedrooms, bathrooms…even the front porch has the same tile. Our previous home had tile in the living areas and I was just never a fan. I am thankful that the tile in the old house and in this one was a bit more attractive and our style than a lot I see in homes around here, but we just never loved the coldness, the stark restaurant feel, or lack of warmth style-wise. I really wanted to find a home that had anything but tile, but that is nearly impossible in this region unfortunately.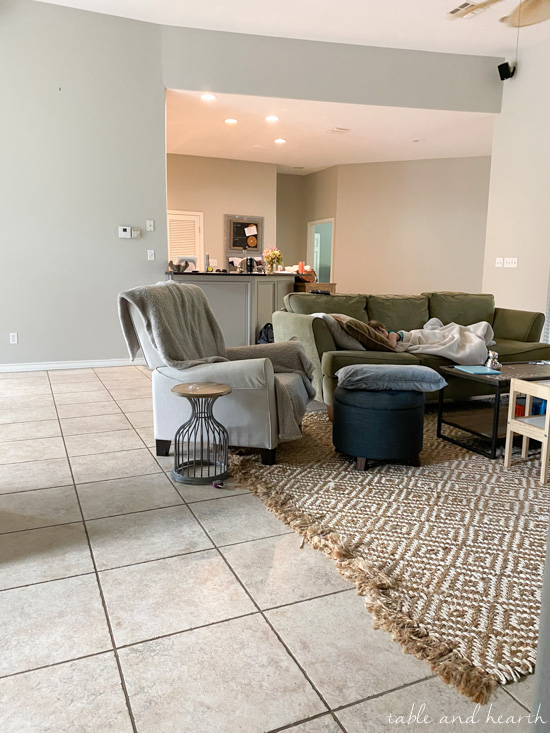 This tile was in good shape, no cracks or blemishes, but the grout was super dirty and again, we just didn't want a tiled home again. We knew the very first thing we'd do if we got the house was have new flooring laid so once we went into escrow I started shopping around and navigating the millions of options.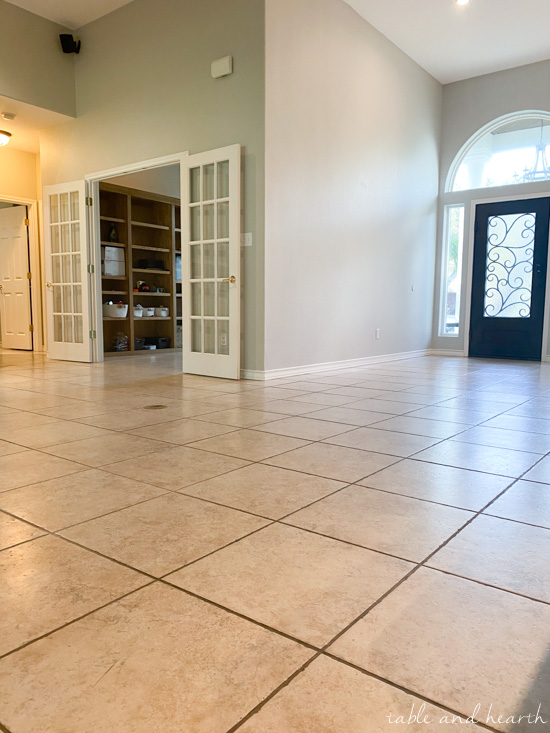 Selecting Our Vinyl Plank Flooring
Since this house has quite a few areas that don't get great natural light I wanted to keep the floors light and clean with an almost whitewashed look. I didn't want a lot of rustic knots in the pattern and also wanted the planks to blend together well so I didn't want a beveled edge or a lot of contrast between plank colors. My dream floors would have been a light engineered hardwood like these from Jenna Sue and Chris Loves Julia, gorgeous!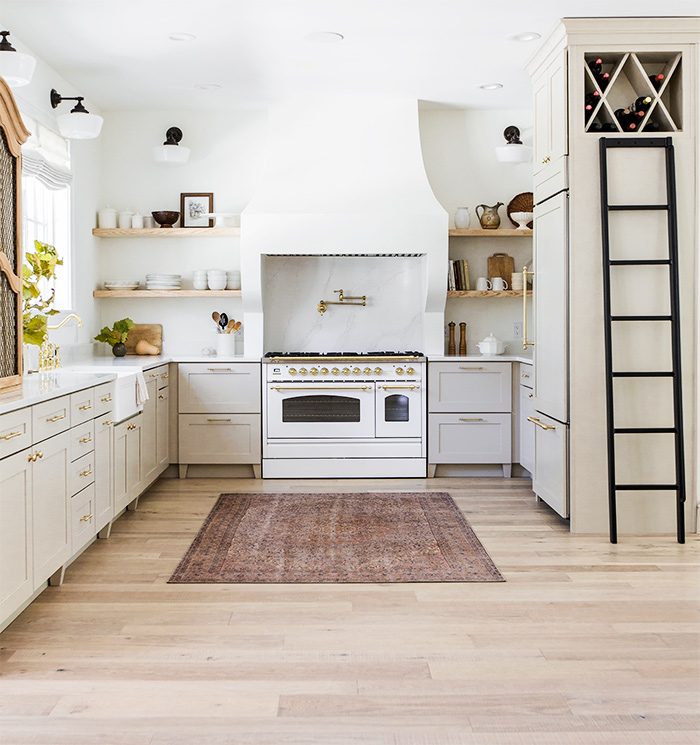 Unfortunately engineered was out of our budget but I was determined to find a vinyl plank as close to that look as I could. I met with a number of local flooring stores and ended up using AmeriFloors out of Corpus Christi. They had an amazing selection, competitive prices, and were the sweetest people to work with through all my very specific look requirements as well as crazy closing date changes that kept affecting install. Plus our close friends used them for their new floors a few years ago and raved about them.
After a ton of samples and quotes, we ended up going with the Triumph New Standard II line from Engineered Floors in "Key Largo". They have a bit more knotting and contrast than I was hoping for but their wood tone was nice and neutral, not too cool or gray like SO MANY samples I tried.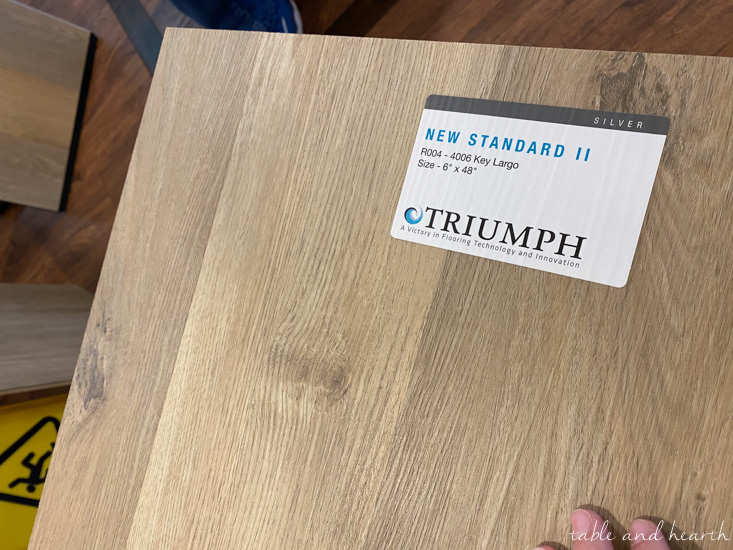 Installing Our Vinyl Plank Flooring
Install started the Monday after we finally closed on the house and started with the crew doing three layers of mortar over the tile to make it even. They did half the house at one time so that we could move our stuff back and forth accordingly and also have a place to sleep. We really tried to have this done before we moved in but the closing delays made us have to lease back and move in before closing unfortunately. So we just brought in the minimum stuff we needed for those two weeks leading up to this.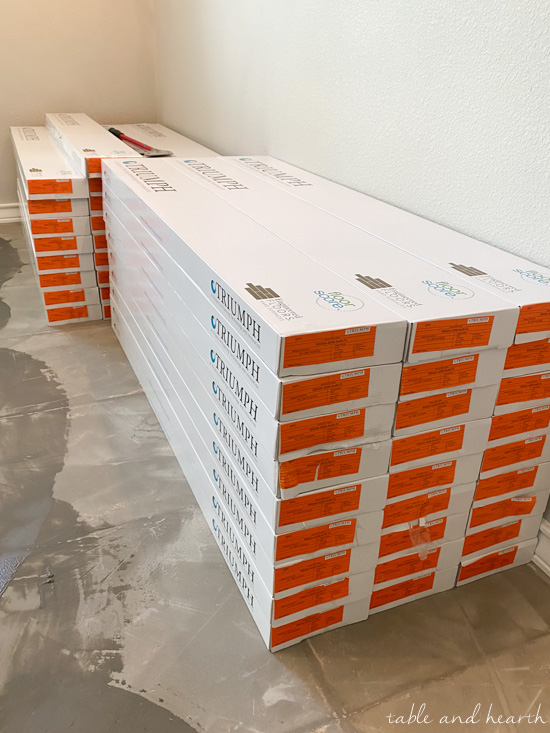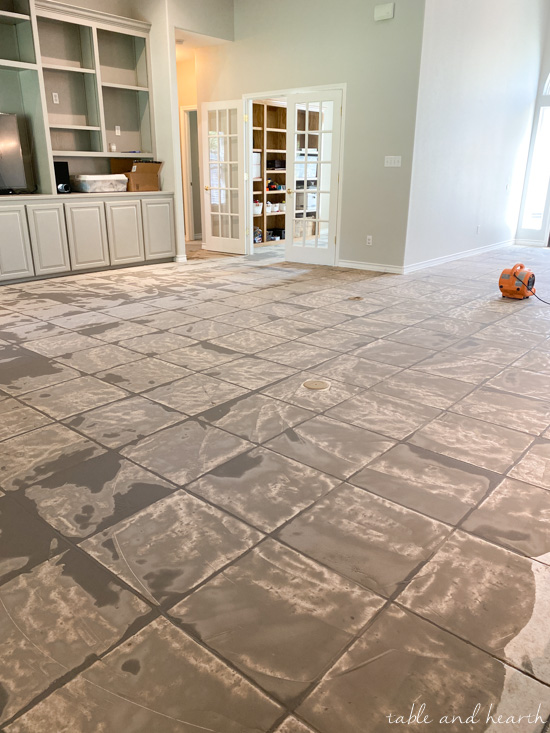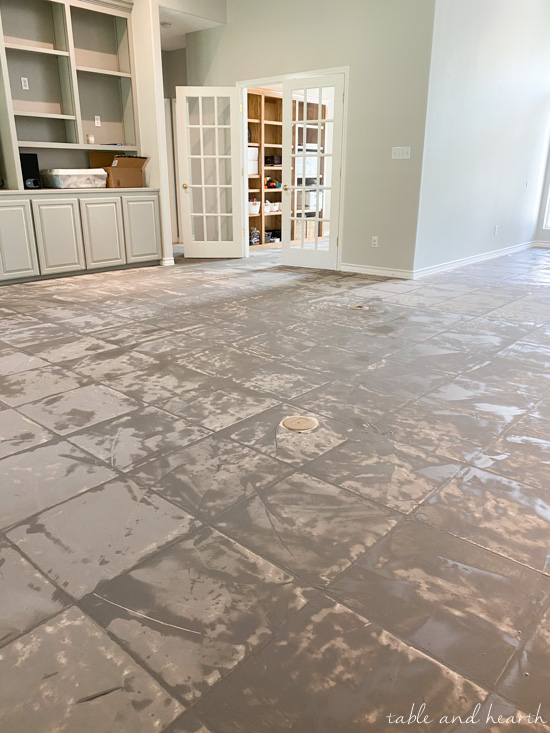 The crew had hoped two coats of prep would do the job, but they went ahead and did a third to be safe. They did all the prep first which took two days, then laying the floor and quarter round took two and a half. I was home with Connor the week of install and it was hard to keep a three year old out of wet mortar but we just hung out in the backyard all day and would go run errands and bring back lunch for the team.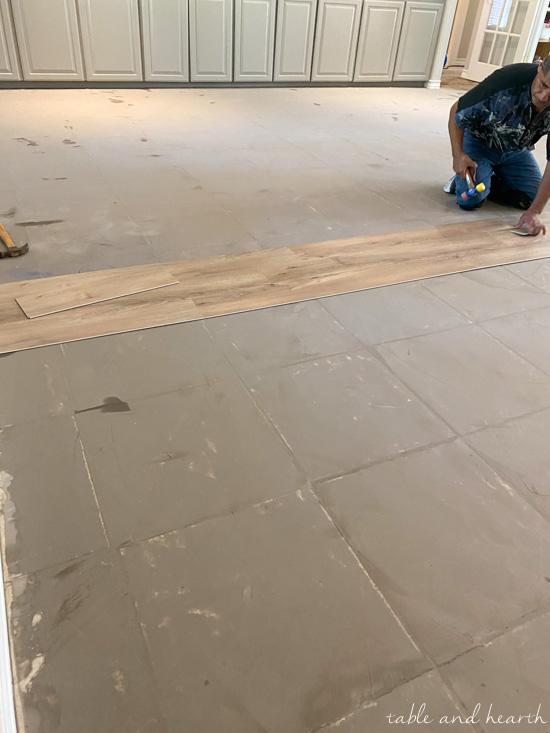 I was so nervous about having a flooring crew do work in our new home because we had a horrible experience with installers when we had laminate put in the bedrooms of our old house, but this crew was phenomenal and were so kind and nice. It was a hard week of weird sleeping situations, mess everywhere, and having to move stuff every single night, but we knew it would all be worth it.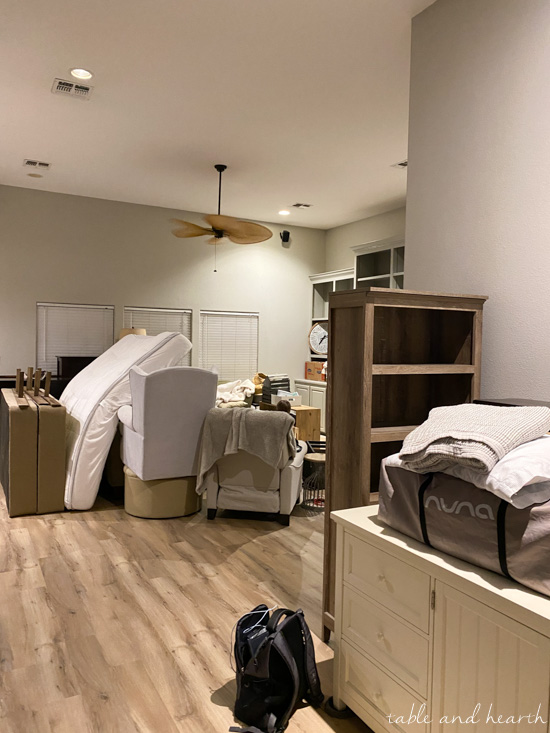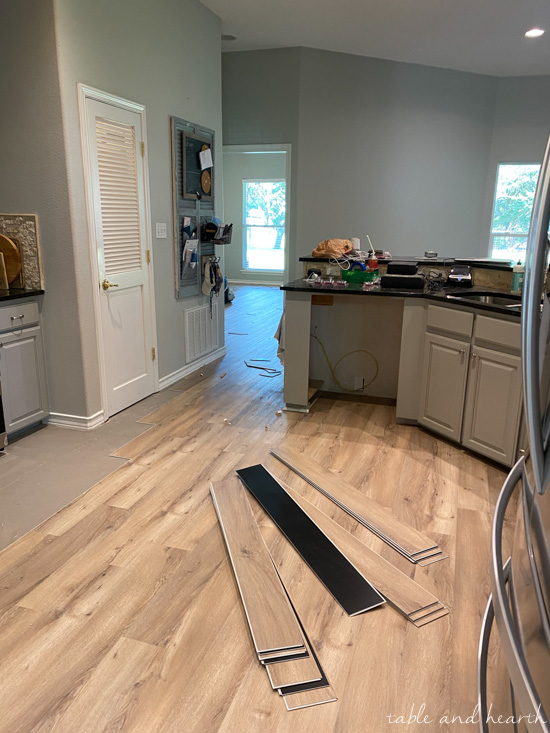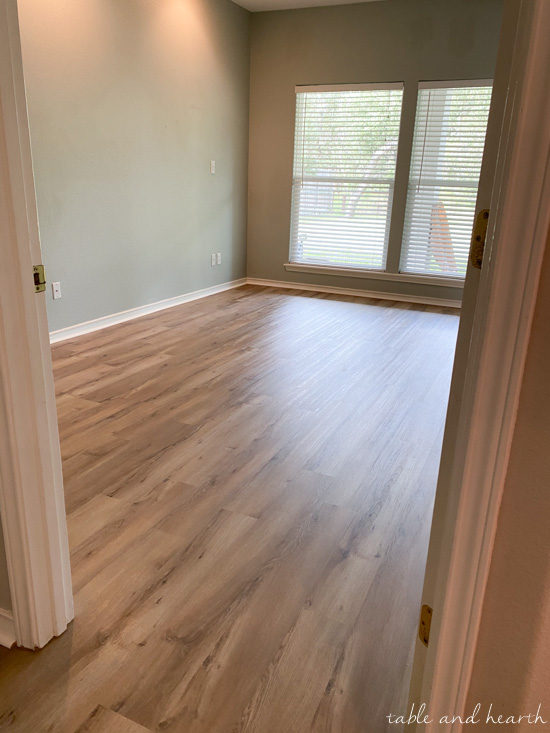 Feels Like A Whole New House
These edited pics show the color more accurately, they are a beautiful light neutral wood tone with a few darker boards and knotting throughout. Once a lot of the spaces were broken up by rugs and furniture the knotting doesn't bother me as much as I thought it would.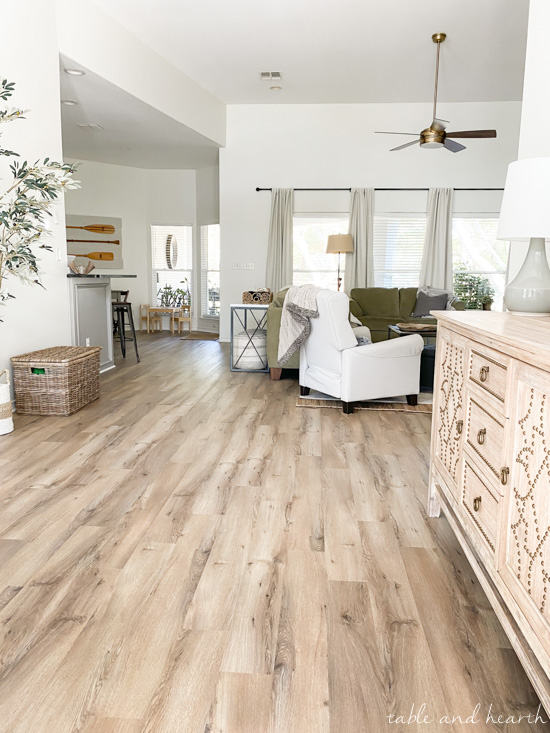 The floors looked even better when we got the walls in the living areas painted white. The tone keeps everything warm and cozy but is still whitewashed enough to go with our coastal relaxed style and it made every room look so much bigger. Plus the plank is so much warmer and comfortable underfoot and feels much more clean than the tile.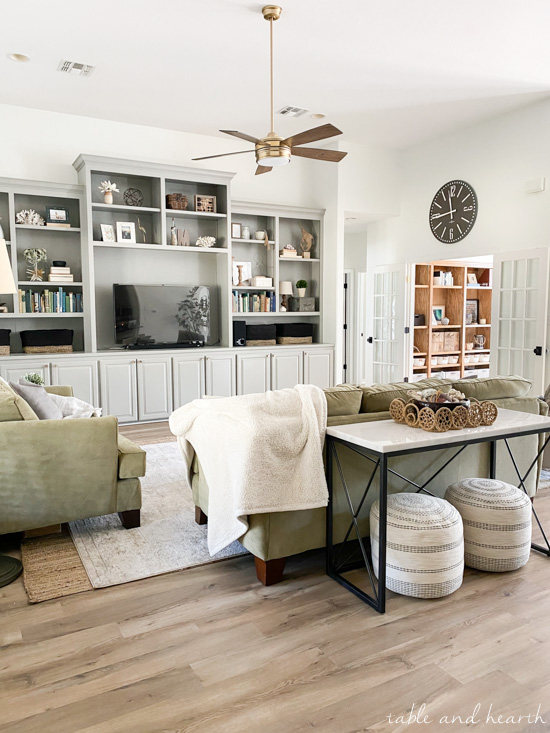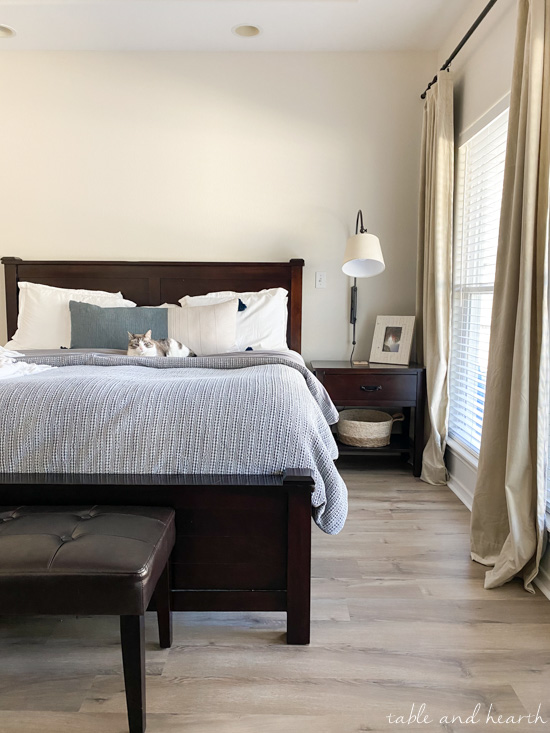 We are so happy we had this done right after we moved in, not just because we didn't have to move everything in yet then, but it really made the home more warm and welcoming and "ours" right from the start. It feels like an entirely different house now. If you're in the Coastal Bend area and are looking to have new floors done, we can't recommend John and Beverly with Ameri-Floors enough.
We did one other big update to the house right after the floors were done – white paint in all the living areas! I'll be back soon to share all about that process…what it was before, why we hired it out, and the difference it made…stay tuned!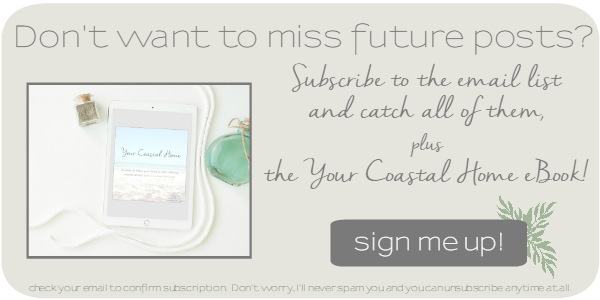 Share this!