If you've been around here for any good amount of time, you know I love to repurpose crap we find on our beaches (like this, this, and this), it's my favorite "medium" to work with you could say. Beach hoarder. Therefore, when my friend Rosalie found this old little boat door that had washed up, she let me have it and I knew exactly what I wanted to do with it…make it into a rustic towel holder!
When I updated our guest bathroom a couple years ago, I took down the cabinet over the toilet in order to have some open shelving there. I've never been a fan of those, especially when they're not built in somehow, they just seem to really make the space feel cramped and heavy. I installed a white floating shelf there for a little while but it was crappy and wouldn't stay level, so I took it down and left the space empty because nothing felt just "right". Until this little door….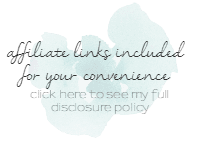 The door was the perfect size for the space and would bring a nice rustic texture to the light whites I used in there. It's seafoam green and white chippy paint is the stuff of my dreams (although take precaution to check for lead-based paint on old pieces like this!) With just a few hooks and a cute basket, I had the cute open guest towel storage I had been looking for two years.
The door is small, but it's got some weight to it so I screwed a couple of D rings to the back, then used large screws to attach it to the wall. One of the screws was able to go into a stud but I had to use a drywall anchor on the other.
I needed an open weave basket with straight sides big enough to hold two rolled-up bath towels, and while I'm sure a thrifted one is probably easy to find in most places, it's really not down here so I ordered this one from Magnolia Market (where else of course??). All it took to attach it was to hang it from two large-headed screws.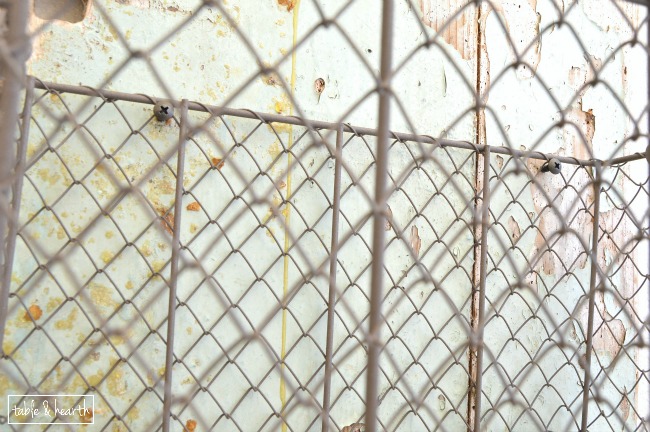 I wanted to have a couple of hooks on it as well so guests could easily hang hand towels or accessories so I found these two cuties at World Market to put on it too. I am in love with these hooks, they're a pretty vintage feminine vibe that also brings in the whites in the space.
That's it! It's the absolute perfect size for the space and is so much more interesting than the plain white floating shelves I had originally planned!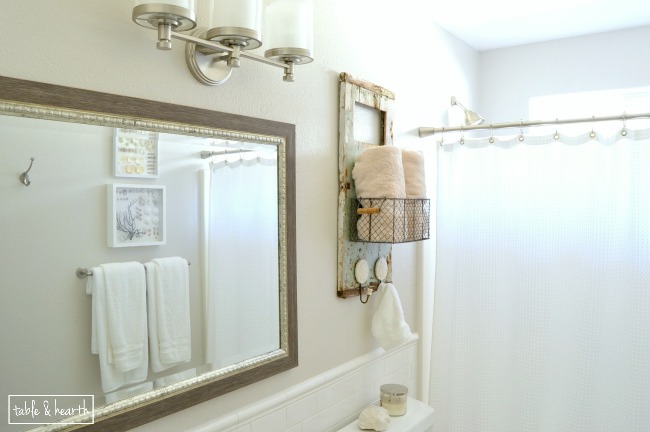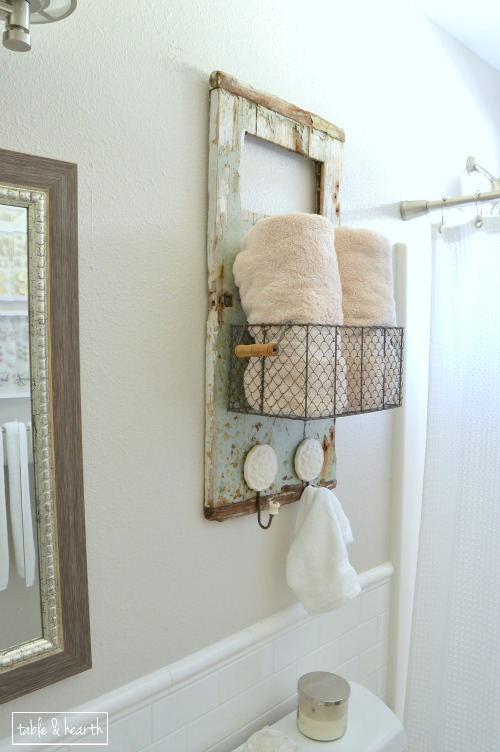 Now, I know that not everyone can go find an old boat door washed up on the beach, but this can easily be done with any sort of cool old reclaimed wood you can find, or even a few boards attached to each other that you distress yourself. I think it'd be cute to have a little mirror in it where the glass used to be…may have to add that to the list :)