I hope all of you are having a wonderful Valentine's weekend filled with yummy food, some adult beverages, and being snuggled up super comfy.  Here, the husband had a horrible bout of food poisoning on Friday so ours was spent trying to get him back to normal and happy.  Nothing a good hearty soup, some homemade chocolate malts, and the NBA dunk contest on TV can't fix :)
For today, I have a project I've been on the edge of my seat to share with you guys…the inaugural project of our Home Depot Gift Challenge!!!  Each month, one of our 12 bloggers picks out an item from their local Home Depot, assigns who that month's gift should be for (spouse, friend, parent, child, etc.), we all make a gift using the chosen item in some way, then we wrap it all up and include yet another item from Home Depot in the wrapping!  Cray, cray I know.
**This challenge is not sponsored in any way by Home Depot, we just love them and pretty much live there so we'd thought this would be fun…**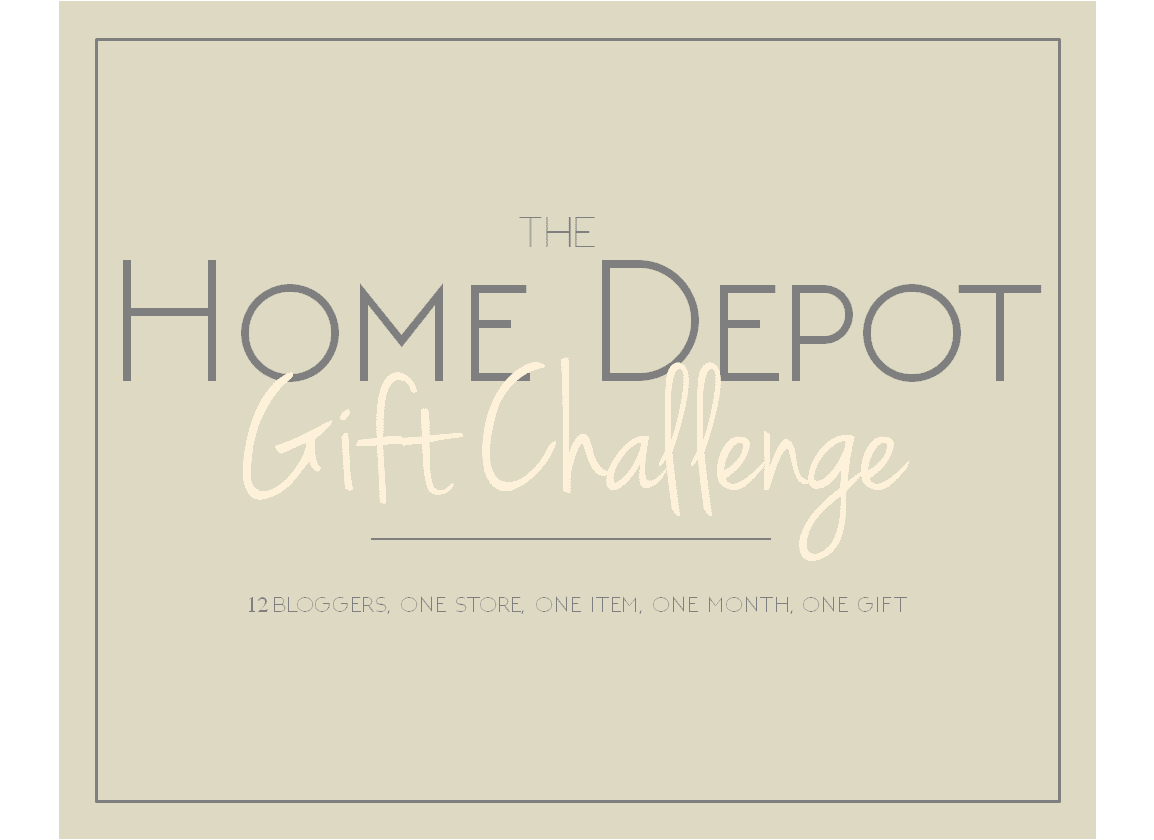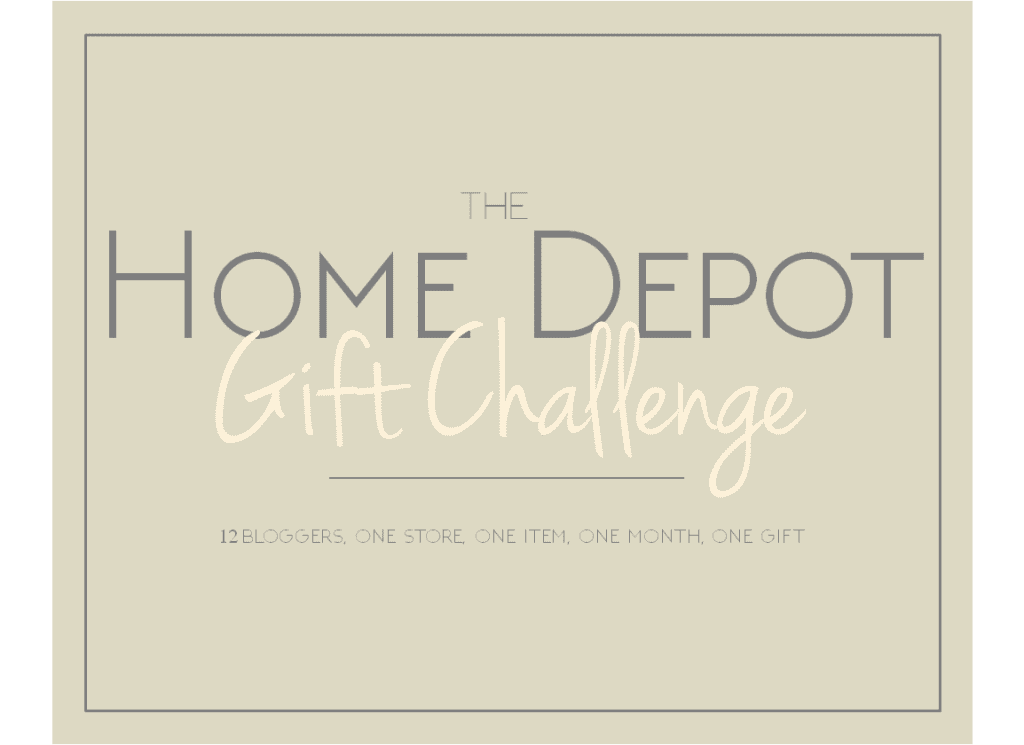 The chosen item for this month was a copper plumbing fitting and the recipient was our spouse/partner, you know, considering we were revealing our projects on Valentine's weekend.
I was inspired by a cool set from Anthropologie which I shared in last month's First Week Favorites and was going to use all copper pipe but didn't want to mess with cutting the sections, so I used copper connectors and stained wooden dowels instead.  Funny thing was that halfway through making this, the husband told me he'd like to have a magazine holder by the couch, not knowing that that very item was in process :)
*affiliate links included for your convenience, click here to see my full disclosure policy
Supplies for Copper & Wood Magazine Holder
(4) 1/2″ copper tees
(8) 1/2″ copper elbows
1/2 yd. thick wool or felt fabric (3ish) 1/2″ x 48″ round wooden dowels
fabric glue
jig sawwood stain (optional)
After staining my dowels (dark walnut) and letting them dry overnight, I measured how high, wide, and long I wanted mine to be (16″h x 7″w x 20″l) then made cuts with a hand saw and then a jigsaw once I could get the husband to hold the dowels for me.  Yeah, the jigsaw was obviously much easier.  Your cuts don't have to be exact as the ends will be covered up about 1/2″ when slid into the fittings which is nice.  They fit tightly inside the fittings so I didn't need to glue them anywhere, although there was one dowel that was an oddball, he took the stain different and didn't fit as snugly as the others, but whatevs.
I made sure to cut my felt wide enough so that any books or large magazines he'll have won't hang out, but it can be as wide or slim on the frame as you want it to be. I rolled the end over a dowel then marked where to glue so that it was snug but still gave me room to slide the dowel in after it was dry.  The felt didn't want to stick together at first so I used the dowel to press on it for a while, then placed a heavy book on it until it dried.
Once the glue was dry on both ends, I carefully slid the dowels through and reassembled, done and done! This little guy can fit quite a bit of stuff!  The side braces keep it from pulling together which I was worried about.
Super easy project and you could paint or stain the dowels in any color you want and use whatever fabric you want!  Now, for my gift wrapping, I disassembled it, used a roll of basic brown painting/builders paper to wrap the box, then tied this red cording on it with the tag.
There are some seriously cool projects the other girls cranked out this month, check out all of them below and make sure and watch for our next challenge on March 25th!!!