Happy Leap Day friends!  We had a beautiful weekend here and got our spring pruning done, got the garden planted, and knocked out a couple projects. #fistbump
So obviously I have a bit of a weakness with wall hangings and driftwood, see Exhibit A, but I just couldn't resist sharing this one that I made for some friends of ours.  My friend had this amazing stash of sand dollars she found years ago but hadn't done anything with yet so she gave them to me to play with.  Quite the stash, right?!
I figured what better way to thank her for the stash then making them something for their new home,  a big 'ol monogram to hang in their stairwell.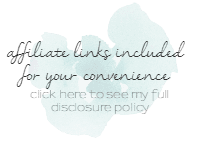 Seashell Monogram Supplies
Driftwood or tree branch
Yarn in a gradient of shades (I used five again)
Seashells in varying sizes
Scissors
Hot glue gun
Like my acorn one, I set this one up to do on a big open wall in our living room since it worked so good last time. I laid out the letter on the ground then made sure there were the same number of sand dollars on each half so there would be even colors of yarn on each side of it (as you can see above).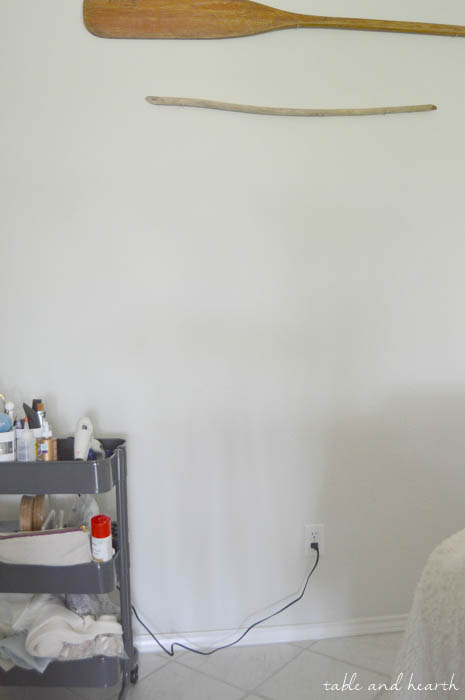 I must say, the sand dollars were a ton easier to work with than those acorns since I just had to glue the yarn onto the back of them.  I had hoped to have enough to make them double-sided but I was short just a few so I left it as one.
Starting with the middle, just hot glue the yarn at the length needed then trim after it's dried.  Don't worry, if you get off or need to redo one it's easy to peel off the hot glue and try again.  You know, like when you start working on it then realize the glue goes on the back and your letter is going to be backwards:
Continue through the colors as you laid out, keeping them even along the stick.
Turn it around, make sure all your shells are flipped forward, and that's it!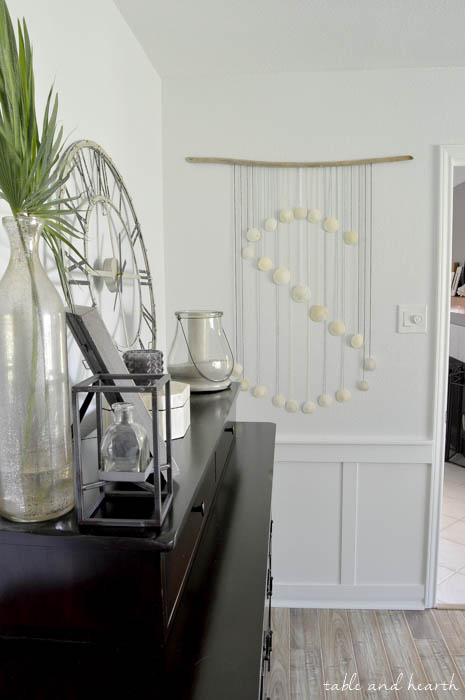 I always love how these come out and HAVE to make us an "M" one soon!  I have a dream of making one with sea urchin shells if I can find enough of them.  Beach treasures aside, these would look cute with almost anything you could find, rocks, feathers, even big leaves.  One more reason I need more walls…