This week I am sharing tutorials for the DIYs I did during our recent Rustic Gray Kitchen Update!  Monday I shared how we installed a beautifully chippy old door for the laundry room (that was the most difficult part of the project!) and today I'm showing how I fixed some broken drawer fronts that have driven us nuts since we moved in.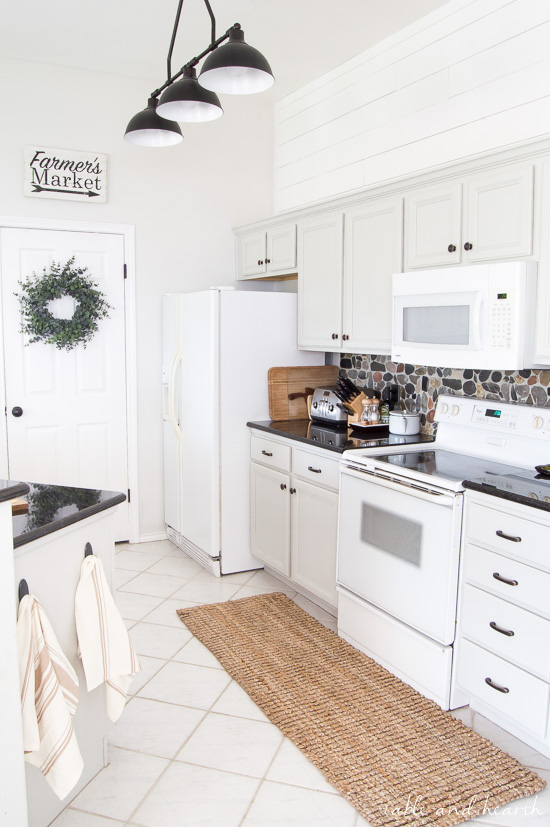 Ok first… a rant.  We had two drawers broken like this when we moved in.  My question is, how the HELL do you accomplish this??  Like, was The Hulk in our kitchen angrily opening drawers with such speed that instead of the drawer opening the fronts just cracked?  Or was he slamming them shut so hard that the fronts ricocheted off and pulled the front so hard they cracked??  I just really don't understand what happened here.  I mean, obviously they're made of crappy particle board but WHAT was in these two drawers that made the previous owners so angry??
No matter what happened, seven years was long enough to live with them like that (being careful not to rip them completely) and I figured a kitchen makeover was a good time to finally fix them.  I didn't initially know how I was going to fix them, find some of that particle board?  Find the tool with the little staples that they used on them?  But I kept it easy and just hit up the store and made something work…and it ended up being pretty simple after all (of course).
Supplies for How to Fix Broken Drawer Fronts
drill and screws
small trim board – I used 1/2″x4″x48″ poplar boards for mine (like these)
That's really it!  I did try to use my go-to nail gun with smaller 5/8″ nails but had trouble keeping them totally straight so they wouldn't pop out a side, so I gave up and used screws which worked fine.  But if you have the lighter-duty nail gun or the staple gun those may work.
How to Fix Broken Drawer Fronts
I started by measuring how thick and tall that piece of the drawer needed to be then found something as close to those dimensions as I could find, which ended up being a 1/2″x4″ poplar trim board.  I just had two fronts to fix but I went ahead and got the 4′ piece of poplar in case I messed up somewhere and needed to try again.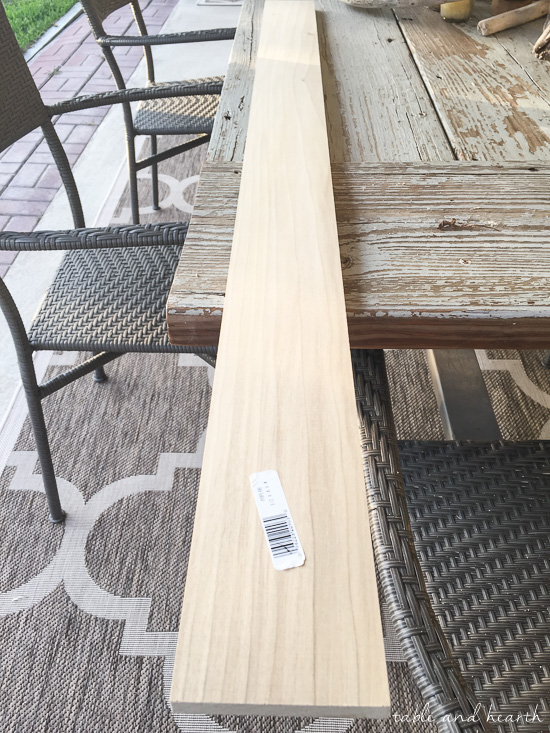 I tore/pried off the broken piece from the drawer, gently hammered the nails out, and cleaned up the edges as much as I could.  If you're doing more than one drawer you'll want to number them and keep track of that on the new piece you make since the widths and screw hole locations will be different for each one.
I laid the old fronts onto my board and marked how long it needed to be then also marked where all the screw holes were so that I could re-drill them.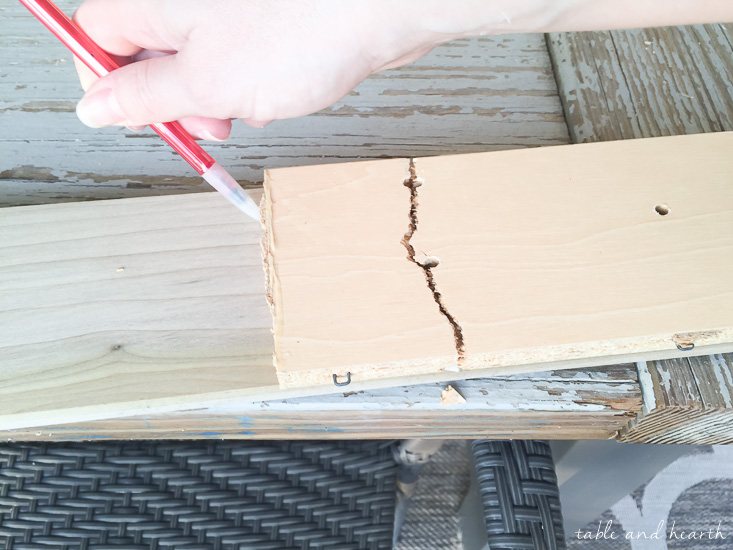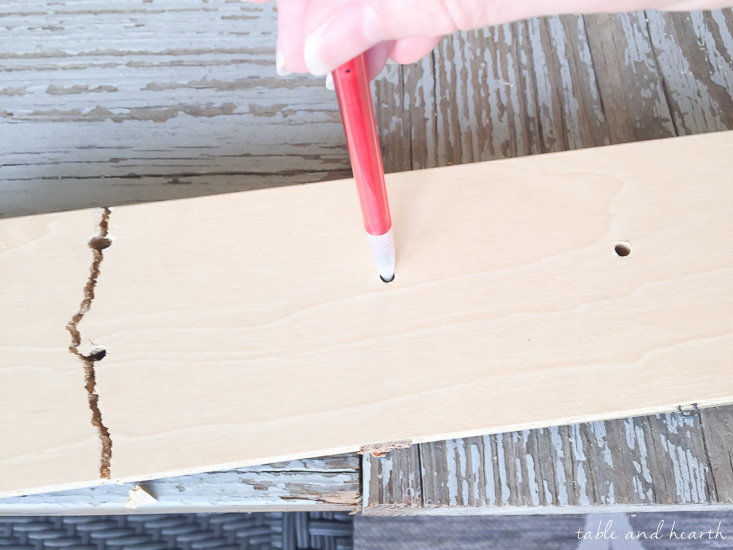 Then I just cut my pieces on the saw and dry fit them in place.  You want it to be snug, but definitely not too snug or it'll push the drawer sides out and it won't slide closed easily (ask me how I figured this out…).  So better to be on the smaller side.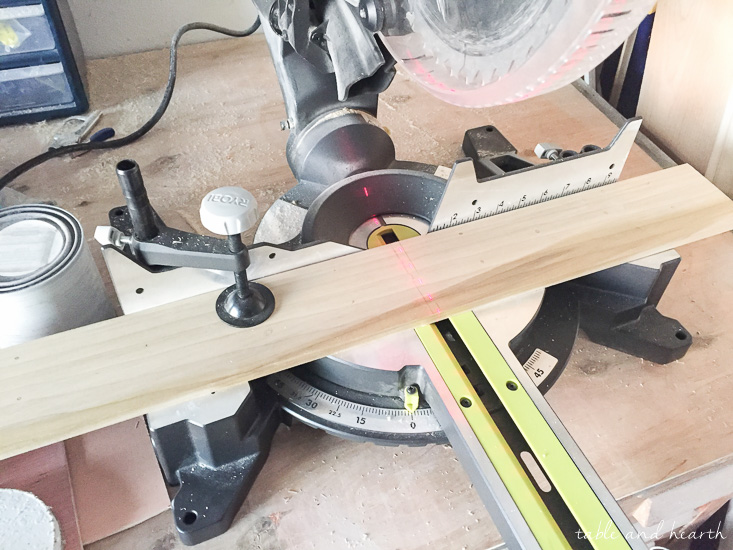 After the new piece is dry-fit, go ahead and drill your screw holes for attaching the drawer face and your handles.  It's alot easier to go ahead and do it now while they're flat.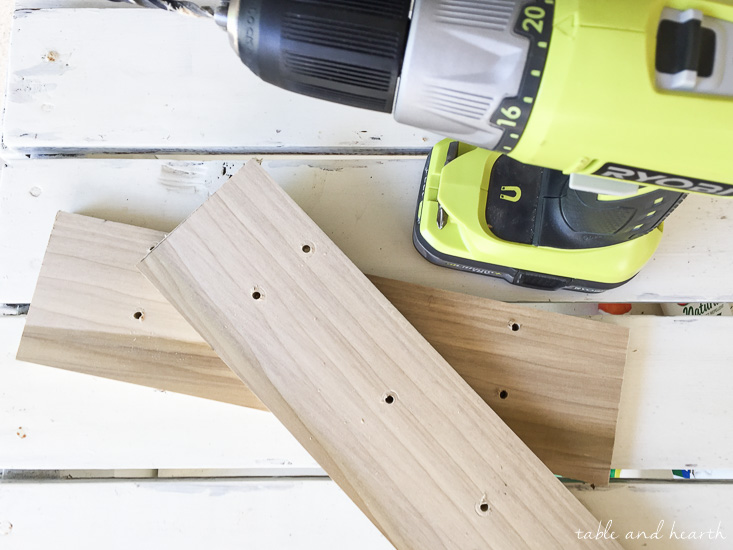 To attach the new piece, drill a couple of small pilot holes on one side then drill your screws in.  Once you have one side in, flip it over and do the same to the other side.
The bottom of the drawer was held to the old front with some of the tiny staples so since I didn't have a way to re-staple them, I just added another little flat-head screw to the middle of it instead.  If it is a wide drawer or is holding heavier items, definitely put a couple more along the edge so it's stronger.
Slide your "new" drawer back in and attach the faces and your hardware and you're done!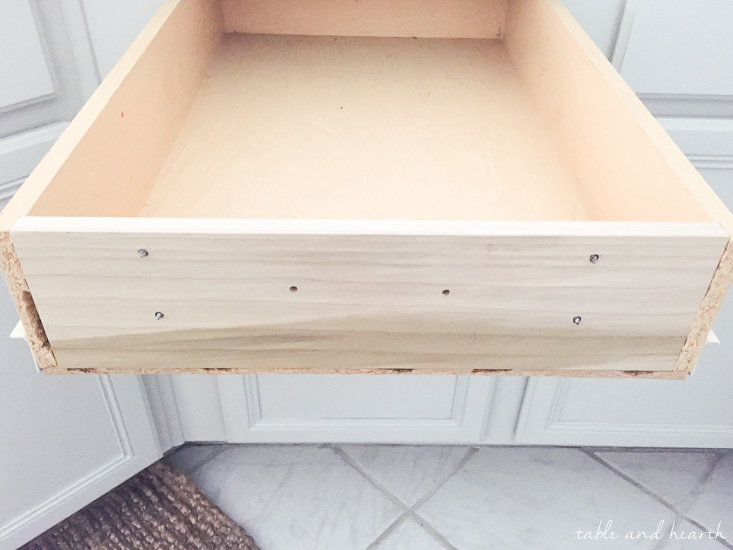 While it may seem like a trivial little how-to, I really couldn't find anything on how exactly to replace those pieces so I figured I'd put it out there in case someone else has a Hulk in their house that is cracking their drawers too.  Now we can be as Hulk-like as we want, at least with these fixed drawers, and not have to worry about a thing!  And if we do crack another somehow it's just a piece of board, some cuts, and some screws to fix it.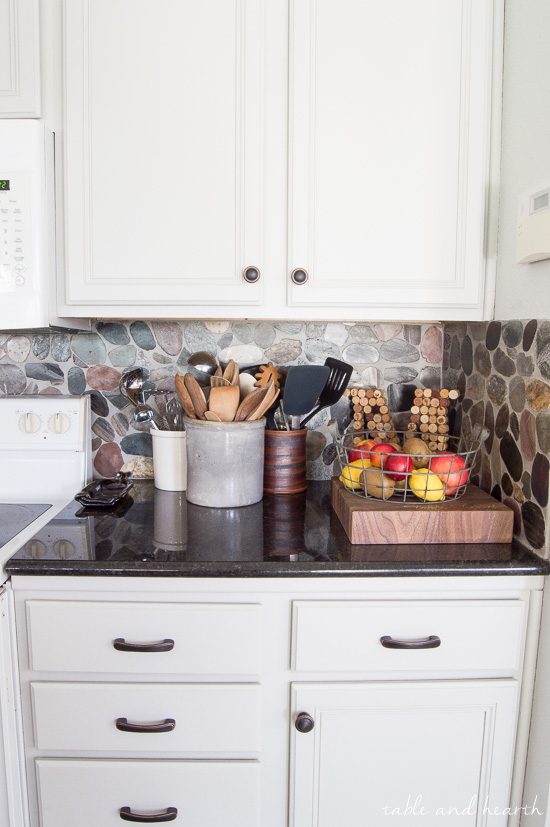 If you missed it, you can see our full kitchen makeover HERE!
And catch the tutorial for how we installed that chippy beauty of a door HERE!
Finally, I'll be sharing my cabinet painting rundown on Friday!!