This post was kindly sponsored by Samsung and affiliate links may be used for your convenience, but of course all thoughts and opinions are my own. Click here to see my full disclosure policy.
I have never considered myself technologically-advanced or skilled by any means. I resisted a cell phone until my freshman year in college and after that I staunchly resisted smart phones until I was well out of graduate school. After learning so much about DIY on blogs, I started my own on a crazy whim one day in 2014, not having a clue what I was doing (still don't really, lol). Fast-forward four years and I've got a laptop, smart phone full of social media, tablet, baby monitor, smart TV, and a smart thermostat near me as I'm writing this all to control our home, our family, our highly web-based day jobs, and my two businesses. How easily we become a part of the super-connected world nowadays, right?!
At the core of this whole little operation of course is our internet connection. Our home is only 1600 ft2 but for some reason we have struggled for years to get reliable speed and connectivity. Our modem lives in the guest bedroom which is at the farthest corner from our living space and kitchen where we are most often and our internet provider options (all two of them) are less than stellar. With all the devices we need in order to keep us connected and a 20 month old entertained, we needed a serious boost.
The all-new Samsung SmartThings Wifi creates a whole home network with a super simple installation and setup, all of which is easily managed on your phone through their SmartThings app, with even further control and automation via the Plume app. Each individual SmartThings Wifi unit provides a reliable signal and you can install as many as needed, up to 32(!), to cover all your spaces. We used the 3-pack which covers up to 4,500 ft2.
The first unit gets hooked into your existing modem with the included ethernet cable then plugs into a wall outlet with an included power cord. Setup is completed in the SmartThings app with simple prompts to walk you through each step.
After the first unit is installed, other units just plug into a wall outlet then you can select "Add another wi-fi hub" and proceed to install each additional unit. The next space I connected was Connor's nursery since we are in there all the time and often play music and watch videos (thank goodness for PBS Kids at 3am!). If there is a room I don't want to have trouble connecting in, it's this one.
Each time you connect a unit you are able to assign it a location on the app so later on you can track usage and connectivity.
I'm never a fan of having devices and all their wires very visible so I was super happy to see that these units were white and very discreet so that you can easily tuck them into your decor.
Our third unit got installed in our kitchen on the counter closest to the laundry room/garage door to help boost out there as well. Our garage has the worst connection which is annoying when the husband has his man corner TV out there and I try to play music on our garage door opener during projects, so we may get an additional single unit to put out there too.
Once your network is all set up you can see it in the SmartThings app. The system is AI-based so you are able to check on your network anytime and see the data usage of all your devices. It will also show you your internet speed and the Plume app will allow you to set up guest access and control internet time for the kiddos too which we will definitely need. Over time, the SmartThings Wifi will optimize your home as it learns about your connections and usage, moving capacity to the areas/devices that need it most…so it truly is SMART!
This app also works with all of the other Samsung products, SmartThings, and SmartThings devices, so you'll have a central hub on your phone to control and automate your entire home, even when you're not there. Sure would love to see that smart refrigerator on here someday! #dreams
We've noticed a remarkable increase in our connection since setting up our SmartThings Wifi. No longer having to worry about losing connection in the middle of a post, waiting for a show to buffer while holding a screaming toddler, or spending time trying to troubleshoot connections and make our network work. It's a huge payoff for such simple technology!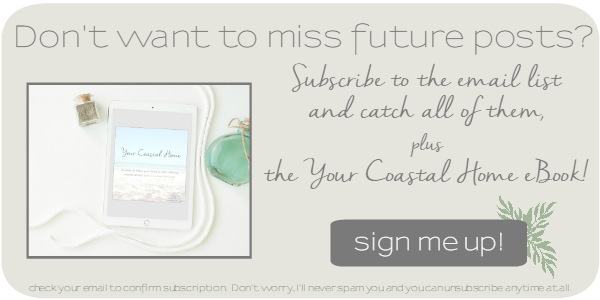 Share this!