It's no shocker that it can get hot, hot, HOT here in south Texas. It feels like summer lasts almost nine months out of the year, which I'm sure many of you would be envious of right about now given the weather this winter across the country, but let me tell you it gets real old. I'm born and raised in Texas and never have I ever liked our summers, it's almost impossible to do anything outside because it's so brutal.
To make matters worse, the back of our home faces due west so after about 4pm our backyard is pretty much unusable because of the sun and heat. We have done a LOT of work in our backyard; re-landscaping it, building a pergola, and making over the patio space, so it's really frustrating that it is unbearable out there during the summer afternoons. The sun sets directly behind the pergola directly into our patio seating area. A couple years ago I made these really pretty DIY curtains to help block the sun but thank to our crazy winds, they got tangled in nearby plants and got shredded. So curtains were out.
*this post is sponsored by Blindster – as usual all designs and thoughts are my own. Click here to see my full disclosure policy
As pretty as the curtains were, installing a heavy-duty roll-down shade would be a much better choice for our super windy environment. I have had many friends get window coverings from Blindster and they absolutely loved them so I was thrilled when I saw they had exterior shades which would work perfect on the pergola. Plus they're here in Texas and I always love to support Texas companies <3
The shades come in either 5% or 10% openness and I chose the 5% to block as much of the harsh sun as possible. I went with the chocolate brown color so it would blend in with the pergola and our size was 104.5″ x 84″. They can make almost any custom size needed, all the way down to the nearest 1/4″ and offer a ton of options like mounting type, chain location, hold downs, and more. For shades under 96″ wide they also have an optional valance to cover the roll which would give it a nice finished look (ours was too wide).
Installation was super simple, although it definitely takes two people on two ladders so be sure to have a helping hand around. The shade came with mounting brackets, bracket covers, a cord mount, and two tie-downs for the bottom. I expected a ton more parts for installation so was happy to see it was this simple! The shade looked really opaque when I opened the box but once it was up it's still very much see-through which is nice.
We held the shade up with the brackets attached rather than just measuring so that we'd be sure to have the right width…I just knew it'd be off if we tried to mount them by just measuring. Once installed the shade is really sturdy, even though it's a large heavy shade.
The bungee hold-downs were an absolute must since it can be so windy here and they hold it nice and tight, no clanking around or getting snagged on my nearby plants!
These pictures remind me that after four years we still haven't ever added the top 2×2 layer to the pergola for real shade in the middle of the day, ugh. The thought of staining and then nailing all of those on has kept me idle all these years…and I refuse to give in to lattice.
We are loving the clean look of the shade and how it blends right into the pergola! We thought about mounting it on the backside so that the hardware and hold-downs wouldn't be visible from the porch but then the cord would be back there too so we just kept everything on the patio side and it's no big deal.
Sidenote, taking these pictures also showed me how Hurricane Harvey blasted off the stain on the backside of the boards…great….thanks. A-hole.
Here's a look at how the evening sun is blocked now thanks to the shade. Our comfy sitting area is once again useable and the sun doesn't blast through our big living room windows as much which really helps keep the house cool then. I honestly wish I could put these across our whole back yard somehow :)
I am so happy to FINALLY have a functional way to block that harsh sun so that we can enjoy our relaxing patio this summer. Well, for as much relaxing as this toddler will let us do out here. I do have a water table ordered for the brick area which will hopefully keep him busy while mom and dad sit in those adirondack chairs with some cold iced teas (or beers…who are we kidding?).
If you've been looking for exterior shades or interior window coverings, definitely check out Blindster, they have a ton of customization options along with free samples and their team is super helpful with any questions before you order and for installation!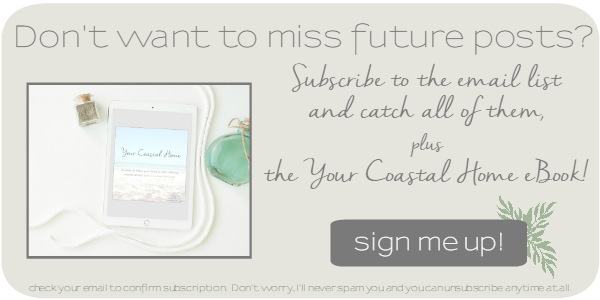 Share this!