YOU GUYS! It's finally patio reveal day!  Our patio makeover is done!
This project really tested me, wayyyy more than the last ORC go round with our master bedroom did.  There were so many DIYs (sanding, painting, staining, poly-ing!), so much decor to procure, so many decisions, so many late nights in the dark filled with mosquitoes, so many hiccups, so many new things learned, and I worked right up until the very night before this post to just barely get it done on time.  But I've never been more happy with a project before.  Ever.  No guts, no glory right??
If you're just popping in and wondering what the heck I'm gushing about, I took on a complete patio transformation for this season's  One Room Challenge.  The ORC challenges designers and bloggers to makeover a space in their home in just SIX short weeks!  There's 20 designers revealing today, and almost 200 of us crazies participating as linking participants who will all link up their reveals tomorrow, so be sure to head over and have your fill of eye candy!   I LOVE clicking around to everyone's project throughout the week and weekend.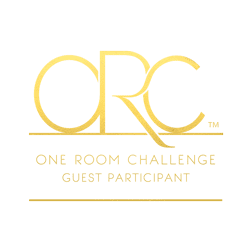 Let's take a look back at the design board I shared on week two, just as a little refresher.  I had envisioned a space filled with neutral decor, focused on weathered textures and finishes, that would allow us to entertain better and have more of a gathering space.
And, if you want to catch up on the whole six week journey, go back and check out my progress posts here:
Week 1 – Boring before pictures
Week 2 – The design and inspiration for the new space, plus the initial to-do list
Week 3 – New plants and the hunt for perfect pots
Week 4 – Peeks of the DIY project progress and some of the decor
Week 5 – DIYing, DIYing, and more DIYing, and a little decorating
Here's the new space!
Eeeeee!  It's absolutely perfect and all came together sooooo well, I cannot believe that this space is ours.  I tackled four decent DIYs and amassed piles of gorgeous decor to make it cozy and ready for entertaining.  And, I completed my very first tablescape, ever.  I know.  It's a pivotal point in a blogger's life.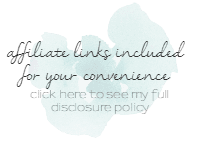 We'll start over in the lounging area first.
patio furniture stain  /  outdoor rugs  / starburst mirror (similar)  / patio set (similar)  /  jute-trimmed pillows  / gray pillows  / lantern set (similar)  /  hand towel (similar) / glassware / string lights / rope tray (similar) / throw blanket / plant pot / mercury candleholders 
I've had this patio set from World Market for a few years now and the sun, heat, weather, and a gregarious handful of carpenter bees finally had it waving its flag.  I sanded it all, sealed the carpenter bee holes (angry little buggers), sprayed it with Sherwin-Williams SuperDeck in a similar color (Caribou), then sprayed a couple of coats of spar urethane.  They look amazing now!
(ORC confession #1, I still have to poly the couch)
(ORC confession #2, I got the glossy poly instead of the satin and have to redo them)
If you've been around here for any amount of time, you may know that I'm pattern-phobic, and while the pattern on these outdoor rugs scared the crap out of me, they're GORGEOUS and ended up being absolutely perfect out here, I'm so happy I went with them after all.  The patio was in shambles for most of the challenge, but having the rug down here still made it feel so much more cozy and soft than before.  I had to have this little pillow for the couch as soon as I spotted it at Magnolia Market a couple weekends ago (come back on Monday for that post!).
Next, the piece d' resistance of this whole project, my DIY farmhouse table.  We haven't had a proper dining table out here since 2009 when we first moved in (see Week 1's befores…sheesh) so my whole goal in this makeover was to give us just that.  Buying one was out of the question and I've been itching to learn how to build things for a while now, so this was the perfect opportunity.
 outdoor rug  / string lights / privacy wall stain / table base stain / dining table plans / dining chairs / chair cushions 
She'll have her own tutorial post coming soon, but the plans are from Ana White (of course) modified to fit a top using beautifully chippy-paint lumber we picked up on the side of the road a few months ago.  I wanted to show off that chippy goodness so I kept my *first* tablescape to a minimum, using some of my driftwood hoard, white outdoor diningware, wood accents, and mercury glass votives.
chargers / dinnerware / napkins / napkin rings / mercury candleholders / mercury and wood candleholders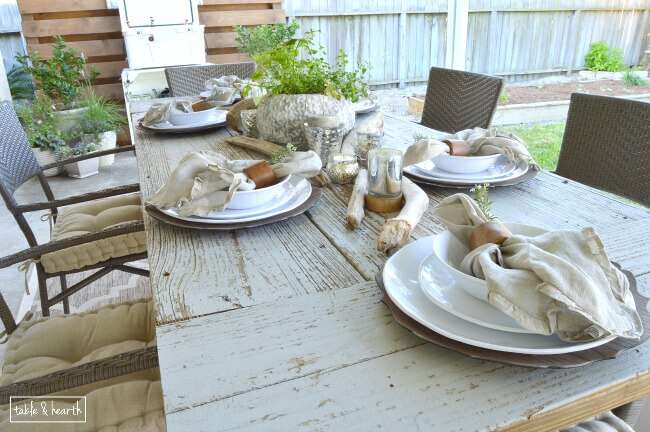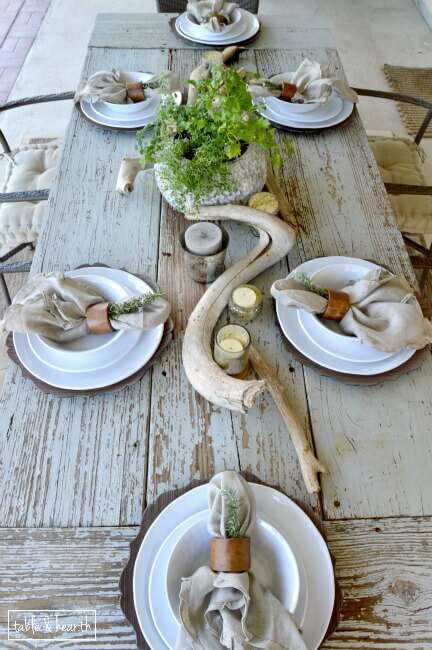 I chose a matching rug for the dining space too to keep it all cohesive and once again, it's perfect.  Having arms on the dining chairs was a requirement because it's just so much more comfortable, but it took me forever to find some that weren't huge or crazy expensive, but these fit perfectly.  Settling on a color was another issue, but the gray ended up being almost an exact match for the table base and lounge furniture color, which keeps the focus on my pretty tabletop :)
(ORC confession #3:  I haven't sealed the tabletop yet)
While that table has my heart, these two DIYs are close runner-ups.  As shown in the before pics, this "privacy" wall used to be made of that crappy lattice stuff and looked HORRIBLE.  I had it ripped down in about an hour one evening, then just nailed up a dozen or so stained boards (matching the pergola) and it looks a gazillion times better!   That new fancy wall was just begging to be a focal point though.
(ORC confession #4: that is all the beer we had in the house for me to stage with)
privacy wall stain / bar cart paint / casters / glassware / round wire basket / hooks / napkin (similar)
I hung an old window to use as a sign/menu, and rehabbed an old bookshelf I had made years ago into a rolling bar cart/cooler stand.  Stop back by this Saturday for that tutorial.  My potted plants over here even got a makeover and a few new friends, particularly two key lime trees which I'm pretty stoked about!
What patio space would be complete without some party lights??  We've had these string lights  for a couple of years now along the edge of the patio (they're awesome and have held up great!) but at the last minute, it dawned on me to criss-cross them across the whole roof instead of the outside edge.  We also added a couple more strands to add more light and it looks awesome!  The husband even used the word "bistro" y'all.
(ORC confession #5:  By last minute, I mean the night before I wrote this post)
The one thing in my design board that got axed was the ceiling fans.  And it hurt, bad.  I have, and will always, yearn for a ceiling fan out here but since the patio addition was made with just a metal roof (NOT what I would have chosen being two miles from the ocean!) it would have been a huge pain and $$$ to get someone to come mount those for us.  If they would have just extended the roof and made a normal porch, we totally could have DIYed it :/  So, I had to sacrifice my fan plan.  The idea is still in my head and who knows, maybe someday we'll figure out a way to do it.
Alright, now for the fun before and afters!  Because everyone loves a good side-by-side, let's see what six short weeks can do:
Going waaaaay back to 2009 for this one (aka: when we had our last dining "set"):
So, all of you guys are welcome to come hang out and have a few post-ORC celebratory brews with us!  It was a long, tiring, and busy six weeks but somehow I got it done in time and absolutely can't wait to kick back and enjoy this space now!  I barely even remember what it was like before. Tutorials for the dining table, refinishing the patio set, the privacy wall, and bar cart are coming soon and I apologize in advance for the barrage of patio pics that will continue to show up around my social media :)   Party time!!
*UPDATE:  Click the images below for the various DIY projects!
A HUGE thank you to these ORC sponsors!
Remember to head over and see everyone's reveals at Calling It Home today and tomorrow!  We may be crazy for doing this but man are there some awesome spaces!!!