Hi everyone! Welcome to the May Home Depot Gift Challenge!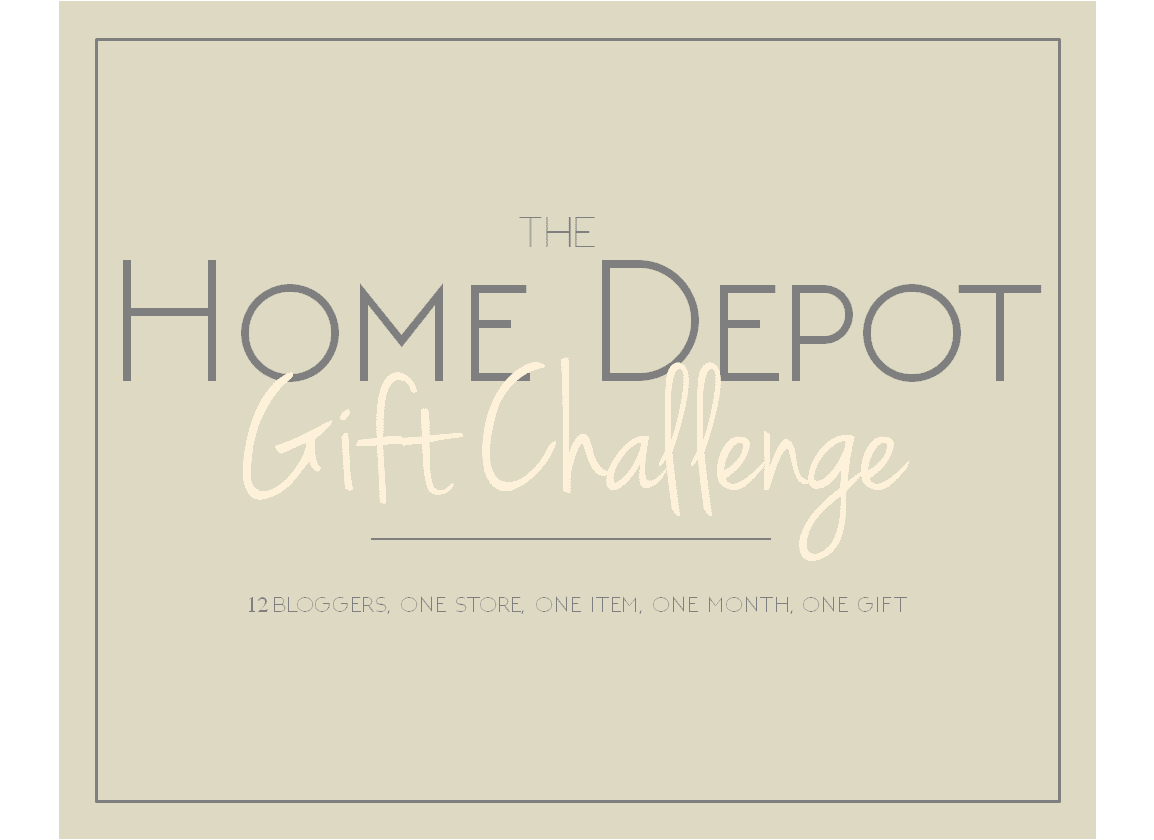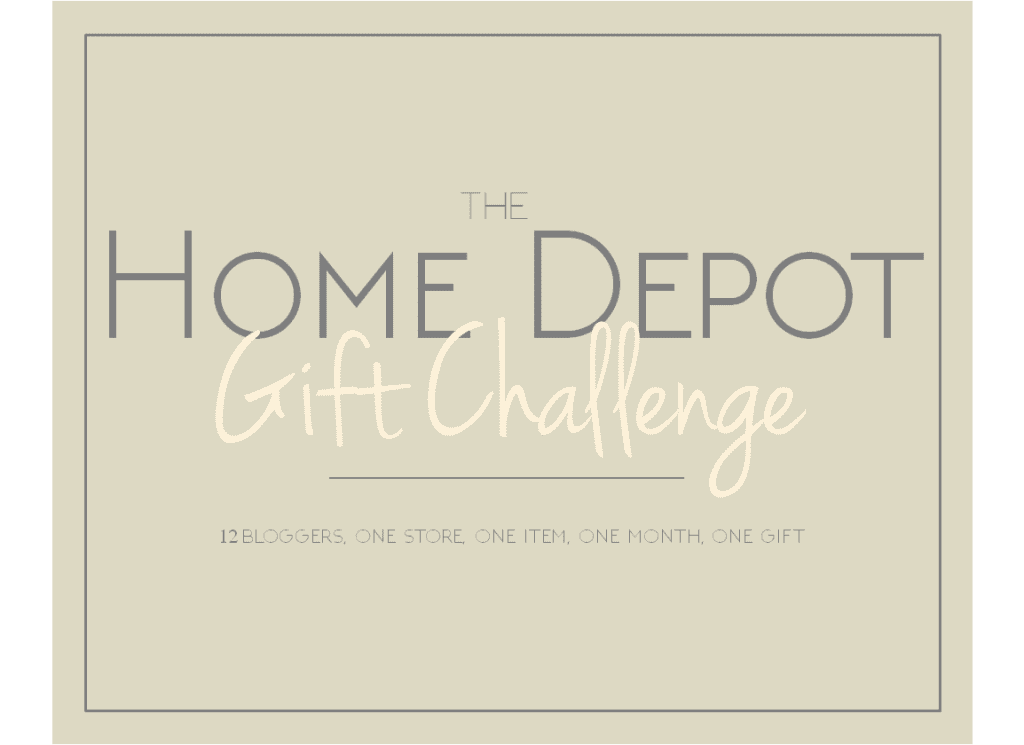 **This challenge is not sponsored in any way by Home Depot, we just love them and pretty much live there so we'd thought this would be fun…**
If you're new around here (hi!), the HD gift challenge is where 11 other bloggers and myself challenge ourselves with using one selected item from Home Depot to make a gift for a designated recipient, all in just one month.  This month, Amy from Home Remedies picked a basic 2×4 as our item and chose a new homeowner as the recipient. I absolutely loved the idea of making something for a new homeowner but man, a 2×4 was really throwing me for a loop.  It's like the more simple the item, the harder it is for me to come up with ideas!
An idea finally popped into my head and I knew exactly who I wanted it to be for.  You guys may remember my sweet bestie and guest-poster Rosalie.  Well, she bought the cutest little cottage in town a couple of years ago and they love to spend time outside.  Plus, she's a birder just like we are so I decided to make a cute, beachy, shabby, bird feeder for her!
There's just a few, simple supplies needed:
– Large shells that have some sort of bowl shape.  I wanted to use cockles but I couldn't find my hoarded stash of them so I used some larger lightening whelks instead.  Big oyster shells, big scallops…stuff like that would work too.
– 2×4″ in whatever length you need –  Mine was from the scrap pile at HD and was about 24″
– 36″ tall wooden stakes
– paint
– wood stain – I used Minwax "dark walnut"
– polyurethane – I used Polyshades to stain the legs and regular clear poly on the top
– sander
– (4) 2+" screws
– drill and various bits
– short screws
I wanted this to look old and weathered; one because that's Ro's style, and two because it'll be outside and will look that way soon enough on it's own.  Now, I'm not much of a painting/refinishing pro whatsoever and have never distressed anything in a project.  I was a chalk paint virgin up until a mere six months ago and have painted two things with it, two.  So it goes without saying that I'm pretty timid about attempting different looks on wood, although it's an area I definitely want to practice more in.  I've been wanting to try this technique from Thrifty & Chic for a while because it looks simple and pretty fail-proof, I figured this was the perfect little thing to try it on.
Oh man, I'm hooked.  One coat of simple white paint, sanding, then wiping on some stain and that's it!  Just that and it gives this beautiful finish!  I couldn't believe it, was a new thing I attempted seriously so successful right of the bat?? Could it be?!?  Yup.
After the top was dry, I marked on the underside where I wanted my legs to attach and drilled two holes where the screws would go (I did two screws to keep the legs from rotating around).  Matt held the leg while I slowly drilled the screw through the hole into it, making sure they didn't split or anything.
Now, for making holes in the shells.  I actually have never drilled through a shell before and thought it'd be pretty basic as long as I did it gradually and slow.  I marked a spot that would allow them to sit even while still being able to get a screwdriver in there, and started, but couldn't get it to go at all.  I googled how to drill through seashells just in case and got freaked out from all kinds of stuff about having to do it under water, using diamond bits, etc. I thought I'd have to throw in the towel on this idea altogether.  Then Matthew grabbed a more blunt drill bit and tried, and it worked fine!  Leave it to him to save the day, no crazy drilling or bits needed after all!
We were finally on a roll.  I would drill through the opening with the smallest bit, then flip the shell over and continue drilling with two gradually larger bits.  The hole is large enough so that there's a little bit of room around the screw to allow water to seep out and not collect in them.
I hammered this guy into the ground at the edge of our pergola near the birdbath, putting a towel over the board and using a rubber mallet so that the surface wouldn't get damaged.  I set my shells out how I wanted them and marked through the hole where to drill, then drilled a little pilot hole for each.
I hand screwed them down with the short screws, only tight enough to keep them from wiggling or turning, taking care to be gentle so that they didn't crack.
I filled 'em up and they're ready to go.  Like a beach bird buffet.  I am thinking that the pointy ends of the shells will give them a nice little perch to hang out on.
I screwed a little hook on the underside and hung a suet cage off of it, just to give them more options you know?  Alot of our birds down here go for the suet more than the seed.
The night after I took these pictures we had some super crazy storms and a TON of rain, and in the morning almost all the birdseed was still there, so it has been tested and can handle rain fine :)
I am so happy with the way this turned out, especially after it started off looking like I wouldn't be able to do it.  But that's how it goes in DIY right?  You get to a point when you think you have to throw in the towel, mumble obscenities and take it out on your husband, but you keep trying and finally get it and have something awesome in the end!
Want even more awesome?  See all the other 2×4 projects from the other girls here!
You can catch all our other projects over the last few months on our Pinterest board too:
Follow Emily @ Table & Hearth's board The Home Depot Gift Challenge on Pinterest.