If you're anything like me, your favorite part of any party or get together is hands down the appetizers/snacks, amIright?  AND the ultimate app/snack time of the year is coming soon with football and college basketball big games coming up!  I am definitely not a football fan (put me in a baseball stadium any day) but I do love me some good game party food, especially any saucy ones in a slow cooker, so I set out to create a new fave of my own…mashed potato-stuffed meatballs.
These start out with my favorite meatball recipe which I've been making with ground bison lately and are liking it a ton more than ground beef in recipes.  It's so much more lean and seems to have a lot more flavor.  Other than the meatball ingredients, you'll just need some of your favorite barbeque sauce and a package or two of flavored Idaho Spuds Instant mashed potatoes.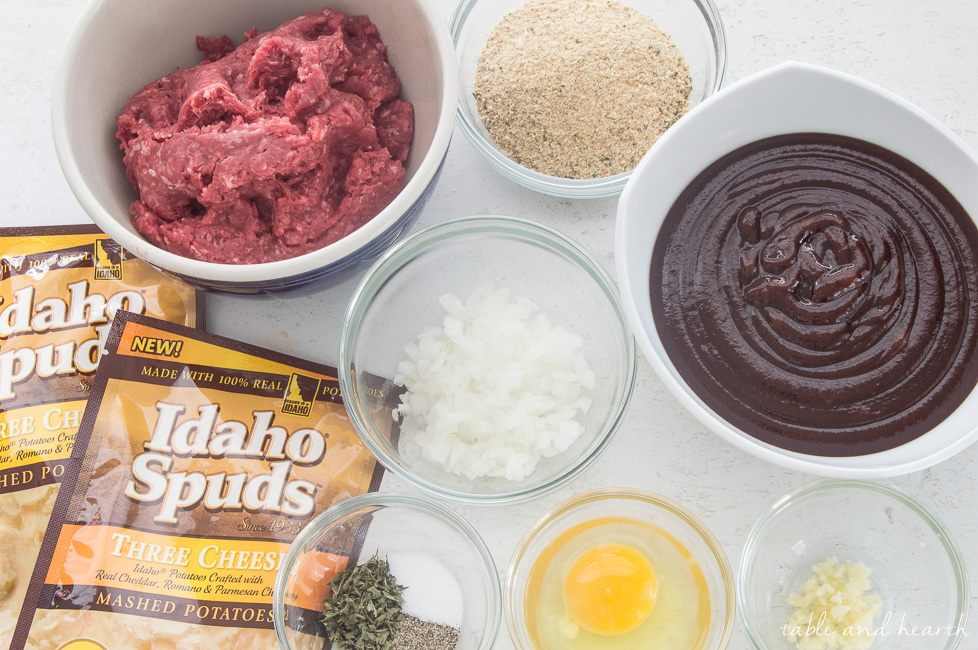 I like to prepare my meatball mixture first then let it sit while everything else is prepared.  I'm not a fan but I've read too many times that it makes a great difference if you fold it gently by hand instead of mixing it with a utensil so that's what I always do, and so far so good.
Next up is preparing the mashed potatoes which takes all of a couple of minutes with these Idaho Spuds Potatoes.  All they need is boiling water then they're ready to go!  I could eat an entire pot of these.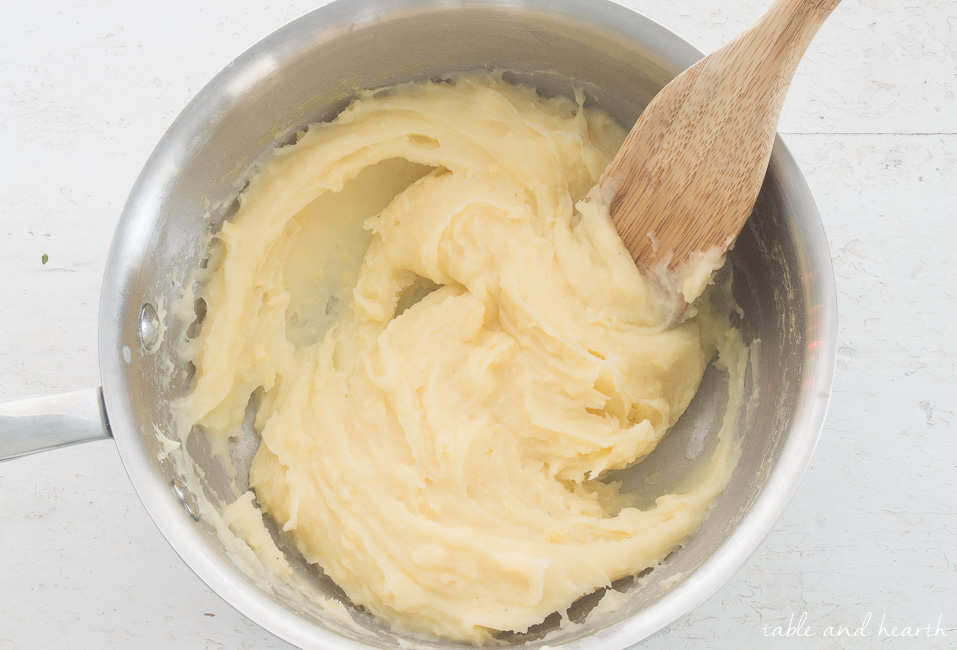 To make it easier to work with when stuffing, spoon small balls of the mashed potatoes onto a lined baking sheet and freeze.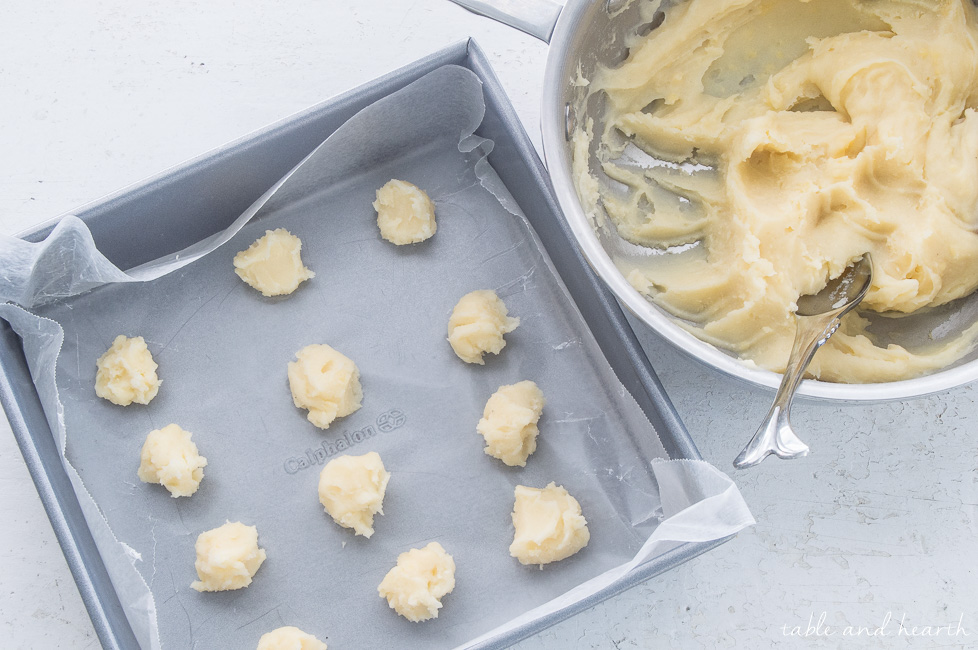 Once they're frozen through, form your meat mixture thoroughly around the potato ball and shape into meatball-sized balls.  Some potato will inevitably leak out but just do the best you can to seal them up.
Saute your meatballs in a nonstick skillet just until they're brown on all sides, being gentle when you turn them.  I got
this amazing slow cooker
last Christmas whose insert doubles as a skillet so I can brown meats right in the same pot they cook in, LOVE it!!  #onelessdish
Once they're browned, pour in your barbeque sauce, gently stir to coat, then set on low and allow them to cook for about two hours.
You can serve them individually with toothpicks as an appetizer or you can make them a full-on meal by serving them over rice.  Either way be sure you make a lot because these little guys are super addicting!
How's that for a super easy appetizer for the big game?!  
Mashed Potato-Stuffed Meatballs
Total Time:
2 hours
30 minutes
A quick and easy appetizer that combines two favorites, meatballs and mashed potatoes!
Ingredients
1 lb ground beef, bison, or turkey
1 package Idaho Spuds instant mashed potatoes in your flavor choice
1/2 c breadcrumbs
1 egg
1 clove garlic, minced
1 tsp dried parsley
1/4 tsp salt
1/4 tsp pepper
1/4 c onion, minced
1 T olive oil
1 bottle, 12oz of your favorite BBQ sauce
Instructions
Prepare potatoes according to package directions
Form into small balls (~1tsp) and place on baking sheet then freeze
Combine meat, onion, breadcrumbs, egg, and spices by hand
Form into circles then gently wrap around frozen potato ball
Brown meatballs in olive oil over medium-high heat
Place in crockpot set to low heat
Pour barbeque sauce over meatballs and gently stir to coat
Cover and let cook for 2-3 hours on low
Notes
Serve as an appetizer with toothpicks or over rice for a meal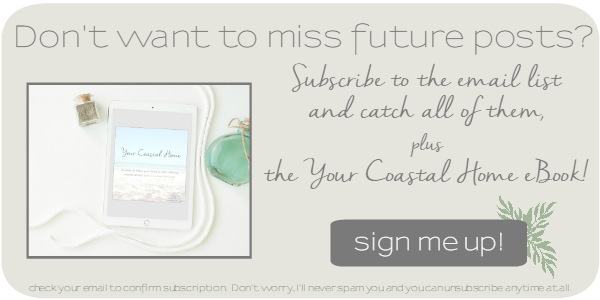 I was selected for this opportunity as a member of CLEVER and the content and opinions expressed here are all my own.
Share this!