Welp…I sure didn't expect to take this long of a break but here we are. I've missed this space and have had lots of fun stuff happening this past spring and summer so let's get caught up and back in the swing of things, shall we?
(affiliate links may be used for your convenience, click here to see my full disclosure policy)
On the Home Front
Our Connor is about to turn 2.5 and is a little ball of entertainment. He is a chatterbox and has started pretend play which is so much fun to watch, it's hilarious. He still has quite the strong personality though and just the other night threw a toy car into our brand new flatscreen TV, so we're working on those :/ Potty training is on the close horizon so wish us luck and send over any and all advice. Hoping he picks up on it well once they start practicing at school. We tried a few months ago, then there was an "event" in the bathtub and he's been scarred ever since, so not sure where or how to restart quite yet. Ah, toddlerhood!
As for projects around the house, those have also become pretty nonexistent. After wrapping up the big entryway makeover I switched gears to do some booth DIYs for the spring markets I had for my Green Sea Designs art business, then have just been too busy, wiped out, and HOT to tackle anything else this summer. There are some touch-ups I need to do on the kitchen cabinets, nothing too major, but it'd probably be good to do an update post on those to go over how they've held up in the last three years (hint: pretty well overall!). I've also been thinking of giving the nursery a little update now that Connor's getting older. I'll stick with the main design still, but think some navy blue/nautical accents will bring it more into toddler-boyhood. In not-so-fun projects, we are finally about to fix a side awning ripped up by Hurricane Harvey two years ago and will also be getting a new AC unit, fingers crossed this old one makes it through the rest of this summer till we can do that though!
One project I know I'll be doing is painting our back patio doors next month! I will be using a product I've had my eye on for years now, Modern Masters' Front Door Paint, and will be giving the three patio doors a sturdy coat of black for some much-needed contrast on our back patio. The hardware was replaced a few years ago but is already starting to show the effects of coastal salt air corrosion so I'm debating on updating that too, not sure yet. But these dingy and dirty white doors will soon be much more clean and sharp.
On the Art Front
Much of my focus this year has been growing my art business, Green Sea Designs. Since my first market last December was so much fun, I got the itch to do more this year and was able to do three this past spring. I was the featured artist at one of my favorite local boutiques, Wildflowers, and had the first collection of original pressings on exhibit there. Then on Memorial Day weekend I did my very first two-day outdoor festival, ArtFest in Port Aransas, which was a big success too, albeit very hot already! The very next weekend, thanks to a welcome-but-ill-timed rain reschedule, I did the spring market for the Women's Entrepreneur Society of Corpus Christi and it was even hotter, but still a great market as always.
Along with doing more markets, my focus for this year was to also add to my shop's product selection by introducing a line of home decor items (no shocker I'm sure). I spent a few months testing all sorts of suppliers to find the best quality I could. Not everyone can afford the price or wall space of hanging art so now these items give customers the chance to bring art into their home still with unique accent items. I'm hoping to start offering this line as well as my art prints for wholesale in boutiques soon so if you have a favorite shop that may be interested, shoot me an email!
(huge thank you to Yew Photography for these absolutely gorgeous photos from her absolutely gorgeous home <3 )
In addition to the home decor line, there's also a second new line in the shop! Salt Botanics is a collaboration between my local jewelry friend Samantha and myself and is a collection of resin jewelry necklaces and earrings featuring native Texas wildflowers and marine plants.
To say I'm excited about this line is a gross understatement… we are absolutely in love (and want to keep) every single piece! The line is split into two collections – Samantha has all of the wildflower pieces in her shop and I have all of the marine and coastal plant pieces in my shop. They come in various lengths, finishes, and chain styles and all of them feature beautiful pendant shapes and designs and include freshwater pearls, wood and brass beads, with some seaglass-inspired beads coming soon. They're a mix of botanical, boho, beach, minimalist, and modern and we are so excited about them!
We are so excited about Salt Botanics that we got together with local photographer Lillian Jean Photography to do a product shoot and model shoot out at the beach at sundown which perfectly captured the look and feel we want for the line. How beautiful are those beach babe models?! (Google will probably pick this post up for all the wrong reasons based on those last three words, lol!) They're all local boss babes and friends who we thank so much!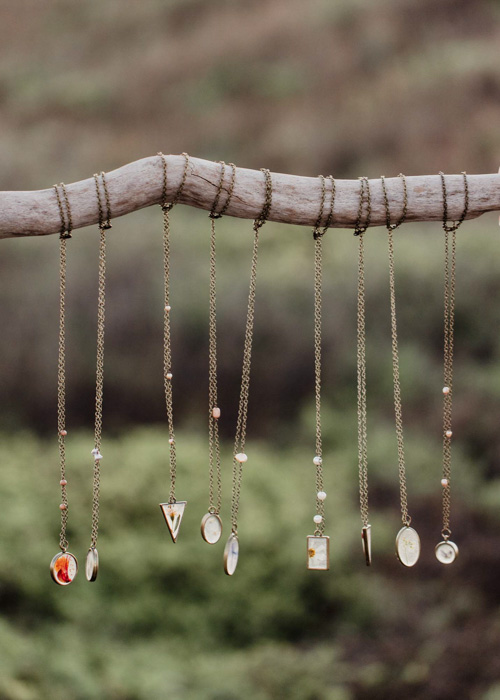 Shop the Salt Botanics marine/coastal line HERE
Shop the Salt Botanics Texas wildflower line HERE
Happening This Fall
I know I've got readers who also sell handmade items themselves so I plan to share a couple more tutorials about DIYs I did this year for my market booths in case it helps anyone else since we're coming up on market season.
While the weather won't cool off around here until, oh, like December, I am going to wait a few more weeks before doing the patio door painting project just in case I can catch a few degree break by then. But keep an eye out for that tutorial and reveal going live in October, and of course follow along on Instagram for peeks and updates. I'm so ready to get paint on my hands again!!
I've got a full market schedule this fall for Green Sea Designs and would love to see you guys at one of them if you're in south Texas! As of now, here's where I'll be, but there will hopefully be a few more so keep an eye on Instagram for announcements:
September ArtWalk – Of the Sea Art Show & Market
Friday September 6th, 6-8pm
The Cosmopolitan, Corpus Christi TX
October Market Day
Saturday October 8th, 1-5pm
Wildflowers, Corpus Christi TX
Galveston ARToberFEST
Saturday October 19th 10-6 and Sunday October 20th 11-5
Galveston TX
Island Farmer's Market – December Art Market
December 5th 4-8pm
Padre Balli Park Pavilion, Corpus Christi TX
Phew! That's a big catch-up but thanks so much for sticking around here! I'm looking forward to hopping back on here a bit more frequently as I start getting back into some home projects, have exciting things happening on the art front, and as the kiddo starts giving me a break lol <3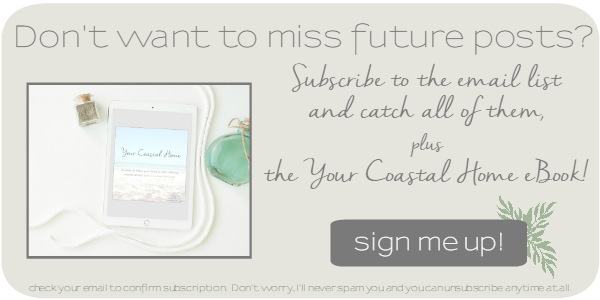 Share this!